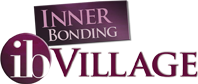 Daily Inspiration
You will feel alive when your intent is to love yourself and others. You will feel flat and empty when your intent is to have control over getting love and avoiding pain. You can change your intent from moment to moment, and your feelings change with your intent. Today, notice your feelings, then notice your intent.
By

Dr. Margaret Paul

Loving Action
Hello Everyone! Welcome to Loving Action.


It's important to not take ourselves so seriously that we can't find the humor in our humanness. Today, open to laughing at your foibles rather than judging them.

Comment on Find The Humor in Life
---
Latest Advice
Latest Advice questions from innerbonding members.
The Resource that you have requested is reserved for paid Supporting Members only.
We want you! In our discussions, chat, advice column, learning center, Creative Expression and Comfort Corner! Won't you please join?
You may subscribe using the form below, or click here for a full description of the benefits of membership.