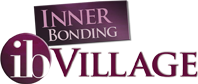 Daily Inspiration
Irritation is often a sign that you are not taking care of yourself. Are you working too much or not enough? Are you playing too much or not enough? Are you caring too much for others and not enough for you, or too much for you and not enough for others? Today, bring peace into your life by bringing in balance.
By

Dr. Margaret Paul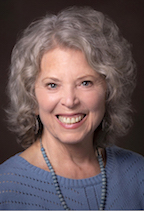 Loving Action
Hello Everyone! Welcome to the new Loving Action.


Today, focus on being non-reactive when others are unloving. Stay present with your own center - your own heart and soul, staying open so that you can reconnect with the person once they are ope... (click to see more)
Comment on Non-Reactivity
---
Members
We encourage our community members to support one another. Forming relationships with other Inner Bonders is a great way to ensure that you get the most from Inner Bonding and continue your lifelong personal practice.
You can search members by:
username
name
surname
email
city
state - Use the state abbreviation
country
Just type the keyword in search area below. TIP: Member's spelling is sometimes imperfect. Partial matches are also displayed. Type the shortest string that will yield a manageable number of results. For Example, typing "ill" will produce all the Bills and Williams.
Username
Position
Location
Quote
Bree

Paid Members
4animalsfarm

Paid Members
7899pat

Paid Members
Tequesta Florida USA
abbs0101

Paid Members
Kansas City Missouri United States
today is a gift, that is why we call it the 'present'
AbetterDonna

Paid Members
SAUNDERSTOWN Rhode Island United States
afgeyer

Paid Members
Virginia
May the love in me See the love in you
Aila

Paid Members
Norway, Scandinavia
"It is only with the heart that one can see rightly; what is
Alex2100

Paid Members
Be the change you want to see in the world
alicewonder

Paid Members
Canada
Allan

Paid Members
Netherlands
The soul can never be cut into pieces by any weapon, nor can
Alleluia

Paid Members
"There are circus tents on your fingertips...." (Mary Jean
AmyLea

Paid Members
Alabama U.S.
"Oh Lord that lend me life, give me a heart replete with g
Anajlove

Paid Members
angelina901

Paid Members
coraopolis Pennsylvania USA
Anna19

Paid Members
devon United Kingdom
Hello!
antbobby

Paid Members
Tujunga California usa
never never never quit
ARANIBAR

Paid Members
I don't wanna wake up with my best years behind me
b17bill

Paid Members
Barrog17

Paid Members
bcollingdon

Paid Members
Brampton Canada
Hello. Hope everyone finds whatever they are looking for
beherenow

Paid Members
us
BeingMike

Facilitator
NYC New York us
BellaGrace

Paid Members
bellaje

Paid Members
berkheiser1

Facilitator
Fort Wayne us
bethrris

Paid Members
BettyLynne

Paid Members
Cedar Hills Utah
I am learning to accept responsibility for my own happiness.
blen

Paid Members
bluebird

Paid Members
New Mexico
show me the way to emotional freedom
bluecompassion

Paid Members
Independence Missouri United States
"All generalizations are false, including this one," - Mark
BondingLearner

Paid Members
Ponte Vedra Beach Florida United States
Healing
branzzw

Paid Members
bravegirl

Paid Members
San Francisco California
Browneyezblue

Paid Members
bryanyadon@hotma

Paid Members
Utah
Bulldogger13

Paid Members
bw

Paid Members
Avoca Texas us
Giving myself a better life.
c-fog

Paid Members
Melbourne Beach Florida USA
It is only with the heart that one sees rightly, what is ess
candoguy

Paid Members
CarolM

Paid Members
Pages: 1 2 3 4 5 6 7 8 9