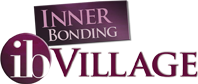 Daily Inspiration
Send blessings of love to those around you who are grumpy, angry, blaming or withdrawn. Reassure your inner child that others' behavior is not about you. Remember: you can help others with your love but you cannot control their intent.
By

Dr. Margaret Paul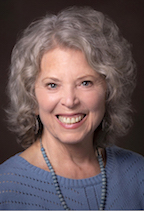 Loving Action
Hello Everyone! Welcome to Loving Action.


Today, focus on what you want rather than what you don't want. The wounded self loves to focus on what we don't want, but we manifest what we focus on, so it's vital to become aware ... (click to see more)
Comment on Focus On What You Want
---
Members
We encourage our community members to support one another. Forming relationships with other Inner Bonders is a great way to ensure that you get the most from Inner Bonding and continue your lifelong personal practice.
You can search members by:
username
name
surname
email
city
state - Use the state abbreviation
country
Just type the keyword in search area below. TIP: Member's spelling is sometimes imperfect. Partial matches are also displayed. Type the shortest string that will yield a manageable number of results. For Example, typing "ill" will produce all the Bills and Williams.
Username
Position
Location
Quote
Bodier@shaw.ca

Paid Members
10

Paid Members
4animalsfarm

Paid Members
Abbie1981

Paid Members
ACLadybird

Paid Members
adra10101

Paid Members
Canada
Trying to be me.
afgeyer

Paid Members
Virginia
May the love in me See the love in you
Agape

Paid Members
Munich Germany
Aila

Paid Members
Scandinavia
"It is only with the heart that one can see rightly; what is
Alex28

Paid Members
Europe
aliceangel

Paid Members
Claypool Indiana Kosciusko
Hello!
alicewonder

Paid Members
Canada
Alleluia

Paid Members
"There are circus tents on your fingertips...." (Mary Jean
AmyLea

Paid Members
Alabama U.S.
"Oh Lord that lend me life, give me a heart replete with g
andrejax

Paid Members
andrew52578

Paid Members
Bradner Ohio United States
angelina901

Paid Members
coraopolis Pennsylvania USA
Angie777

Paid Members
Annie99

Paid Members
antbobby

Paid Members
Tujunga California usa
never never never quit
ARANIBAR

Paid Members
I don't wanna wake up with my best years behind me
Archie

Paid Members
artisheart

Paid Members
Atticus

Paid Members
AuEx2j1030

Paid Members
from a tiny seed sprouts beauty and healing.
Awakenedspirit

Paid Members
:)
b17bill

Paid Members
babaky

Paid Members
Dubai
Hello
Baby333

Paid Members
Barrog17

Paid Members
bcollingdon

Paid Members
Brampton Canada
Hello. Hope everyone finds whatever they are looking for
beebee

Paid Members
Bozeman Montana USA
beherenow

Paid Members
us
BellaGrace

Paid Members
bellaje

Paid Members
berkheiser1

Facilitator
Fort Wayne us
BettyLynne

Paid Members
Cedar Hills Utah
I am learning to accept responsibility for my own happiness.
blen

Paid Members
Blessed1

Paid Members
bluecompassion

Paid Members
Independence Missouri United States
"All generalizations are false, including this one," - Mark
Pages: 1 2 3 4 5 6 7 8 9