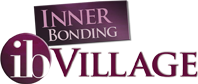 Daily Inspiration
Do you awake each morning excited about your day, or do you awake wondering why you are alive? If you are following your joy, then your life has meaning, but if you are just doing the 'right' thing, it is likely your life feels flat and meaningless. There is no time like the present to follow your joy. What are you waiting for?
By

Dr. Margaret Paul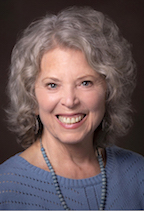 Loving Action
Hello Everyone! Welcome to Loving Action.


Today, seek to share love - with children, adults or animals. It's not the getting of love that fills us - it's the giving and sharing of love. The more love you genuinely give, with no ... (click to see more)
Comment on Sharing Love
---
Members
We encourage our community members to support one another. Forming relationships with other Inner Bonders is a great way to ensure that you get the most from Inner Bonding and continue your lifelong personal practice.
You can search members by:
username
name
surname
email
city
state - Use the state abbreviation
country
Just type the keyword in search area below. TIP: Member's spelling is sometimes imperfect. Partial matches are also displayed. Type the shortest string that will yield a manageable number of results. For Example, typing "ill" will produce all the Bills and Williams.
Username
Position
Location
Quote
bw

Paid Members
Avoca Texas us
Giving myself a better life.
byronsprincess

Paid Members
c-fog

Paid Members
Melbourne Beach Florida USA
It is only with the heart that one sees rightly, what is ess
Calwhite

Paid Members
candoguy

Paid Members
Cate

Paid Members
UK
Cathrinsfriend

Paid Members
ChaplainSuzi

Paid Members
Kokomo Indiana USA
Chela15

Paid Members
Cheryl108

Paid Members
Cholula

Paid Members
Christinajoi

Paid Members
Michigan
Learning To Stay In The Moment!
Cigi

Paid Members
Winnipeg Canada
Be the change you want to see in the world.
cindy

Paid Members
Muttontown New York us
ClareMc1802

Paid Members
Birmingham United Kingdom
claudie

Paid Members
Winterthur Switzerland
Life is a gift.
Cleveland1*

Paid Members
Coach.HaeJin

Paid Members
Malibu California USA
Be The Change
ConradCarlErik54

Paid Members
cozy

Paid Members
Arizona
curious

Paid Members
Cygie

Paid Members
dabk41

Paid Members
ocala Florida us
dalesquest

Paid Members
danid07076

Paid Members
Davemcgee

Paid Members
DaydreamerDoris

Paid Members
Rochester New York USA
Progress has more to do with direction than speed
ddpenn

Paid Members
Port Austin Michigan US
Delarese

Paid Members
Peekskill New York USA
Redemption
Didasio

Paid Members
djqa

Paid Members
Donovan

Paid Members
Greetings from Tucson!
dougshire

Paid Members
Ithaca New York USA
Hi from Doug!
dpbfamily

Paid Members
dpostigo

Paid Members
Madrid SPAIN
I was born and raised on a wealthy family feeling constant a
DRAKEL

Paid Members
Omaha Nebraska United States
Drowning..I can't keep going under!
drilene17

Paid Members
Culver City us
ebinder1234

Paid Members
Brentwood New York us
econico

Paid Members
Eileen54

Paid Members
Klamath Falls Oregon USA
Just breathe
Pages: 1 2 3 4 5 6 7 8 9