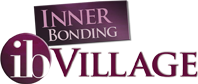 Daily Inspiration
Take a moment right now and tune into your feelings, your Inner Child. Do you stand up for this Child? Are you this Child's advocate? Do you speak your truth for this Child without attack, anger or blame? Does your Child feel safe within, knowing you are here as a loving Adult? Today, practice speaking up for your Child without attacking, getting angry or blaming anyone.
By

Dr. Margaret Paul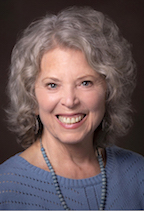 Loving Action
Hello Everyone! Welcome to Loving Action.


Today, seek to share love - with children, adults or animals. It's not the getting of love that fills us - it's the giving and sharing of love. The more love you genuinely give, with no ... (click to see more)
Comment on Sharing Love
---
Members
We encourage our community members to support one another. Forming relationships with other Inner Bonders is a great way to ensure that you get the most from Inner Bonding and continue your lifelong personal practice.
You can search members by:
username
name
surname
email
city
state - Use the state abbreviation
country
Just type the keyword in search area below. TIP: Member's spelling is sometimes imperfect. Partial matches are also displayed. Type the shortest string that will yield a manageable number of results. For Example, typing "ill" will produce all the Bills and Williams.
Username
Position
Location
Quote
Eileen54

Paid Members
Klamath Falls Oregon USA
Just breathe
elainekrueger

Paid Members
Germantown Tennessee USA
Eldridge56@gmail

Paid Members
elletep

Paid Members
Elsjesluiestoel

Paid Members
Hamburg Germany
all will be fine in the End, and if things are not fine, it
EmilyAgnew

Facilitator
Rochester New York United States
IB has brought great joy and power to my life, work, and rel
epfluger

Paid Members
Hamburg Germany
Epona

Paid Members
UK
estella

Paid Members
'All, everything that I understand, I understand only becaus
evabond

Paid Members
Evren

Paid Members
Your Perception Is Your Reality. Trust Your Feelings!!
Fi

Paid Members
Australia
Today I get my life back. Fiona
fingle

Paid Members
Ilkley United Kingdom
Hello
flavizac

Paid Members
flowerpot

Paid Members
Fluffy24

Paid Members
francisco

Paid Members
San Pedro de Alcantara Spain
franham

Paid Members
Louisiana
Howdy! :-)
Frito pie

Paid Members
frojac

Paid Members
fw4167@aol.com

Paid Members
Hi
galluppark

Paid Members
Michigan us
Experience is not what happens to you,it is what you do with
gbenedix

Paid Members
jacksonville Florida usa
Hello
gfrench19

Paid Members
Ginette

Paid Members
gingerspice

Paid Members
BEAUMONT Canada
Girlsearchn

Paid Members
gmckim

Paid Members
Bellevue Washington United States
Hi!
Goldmoon21

Paid Members
grace2you

Paid Members
USA
Love and Blessings 2 you
Gypsy

Paid Members
Hallo

Paid Members
Hannah8

Paid Members
Hey!
happy4u2

Paid Members
Des Moines Iowa US
HappyDesigner

Paid Members
SARATOGA SPRINGS Utah USA
Happiness is a journey, not a destination - Souza
hawkenid

Paid Members
Hayley196

Paid Members
Happiness is self-awareness
hazexxx

Paid Members
healthseeker

Paid Members
Pittsburgh Pennsylvania United States
HeARTman

Paid Members
Pages: 1 2 3 4 5 6 7 8 9