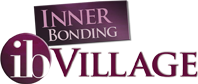 Daily Inspiration
Do you remember laughing with your whole body as a child? How often do you allow yourself to let go and laugh with your whole body as an adult? Joyous laughter is a balm for the soul. Joy and laughter open us to the experience of Spirit. Today, if something strikes you as funny, let yourself laugh with your whole body and soul.
By

Dr. Margaret Paul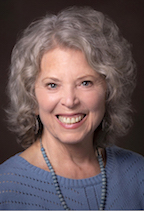 Loving Action
Hello Everyone! Welcome to Loving Action.


Consciously smile until it becomes your natural way of being. Notice how you end up feeling and how people respond to you!

Comment on Smile!
---
Members
We encourage our community members to support one another. Forming relationships with other Inner Bonders is a great way to ensure that you get the most from Inner Bonding and continue your lifelong personal practice.
You can search members by:
username
name
surname
email
city
state - Use the state abbreviation
country
Just type the keyword in search area below. TIP: Member's spelling is sometimes imperfect. Partial matches are also displayed. Type the shortest string that will yield a manageable number of results. For Example, typing "ill" will produce all the Bills and Williams.
Username
Position
Location
Quote
Mountaingirl

Paid Members
"We see things not as they are, but as we are" Anais Nin
mylittlegirl

Paid Members
Brooklyn New York US
hello
nanalst

Paid Members
nancys

Facilitator
Fairfield Iowa USA
Hello! I'm a Certified Inner Bonding Facilitator, Spiritual
Nauszika

Paid Members
Hungary
1+1=3
NeilFrench

Paid Members
Cornwall U.K.
Hello
neka.midd

Paid Members
Newme2018

Paid Members
easton Pennsylvania United States
life is a journey
nfalco1

Paid Members
nguyeplm

Paid Members
nicole123

Paid Members
hastings on hudson New York usa
Hello
oh2jibe

Paid Members
Santa Monica California us
Flex your creativity... Create your flexibility.
olsenl

Paid Members
Sacramento California USA
orangegirl1

Paid Members
USA
Wisdom is an insistent preoccupation; truth is a small strea
Owllady

Paid Members
Yakima Washington USA
Greetings from Gaia's child
P.J.

Paid Members
London UK
PegSue

Paid Members
Columbus Montana United States
~ Blessings ~
Pendine

Paid Members
Weston super Mare UK
pinkflower3

Paid Members
Hemlock Michigan us
pion27

Paid Members
Canada
pollymeyer

Paid Members
Portree64

Paid Members
queenliz

Paid Members
Rachel2

Facilitator
Durango Colorado
Ragini

Paid Members
Castlemaine Australia
rahul0611

Paid Members
rainamparis

Paid Members
raj66

Paid Members
Let yourself be silently drawn by the stronger pull of what
rcrabb

Paid Members
Campbell California United States
I'm so lonely
rlfugate

Paid Members
rmittman

Paid Members
RUNNER10K

Paid Members
S.G.

Paid Members
Chicago Illinois
sabiobuho1

Paid Members
SabrinaD

Paid Members
Tallahassee Florida USA
Hello!
sallyc

Paid Members
sandabahic

Paid Members
Laguna Niguel California Orange County
Sandyhill

Paid Members
lufkin Texas us
Schmetterling

Paid Members
Alexandria Virginia US
Scoutandrews

Paid Members
Pages: 1 2 3 4 5 6 7 8 9