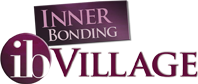 Daily Inspiration
Love, truth, and peace are not experiences that are generated from our own minds. They are gifts of Spirit that come to us when we are truly open to learning about what is most loving to ourselves and others.
By

Dr. Margaret Paul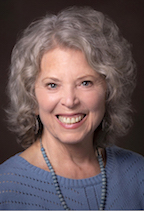 Loving Action
Hello Everyone! Welcome to Loving Action.


Consciously smile until it becomes your natural way of being. Notice how you end up feeling and how people respond to you!

Comment on Smile!
---
Members
We encourage our community members to support one another. Forming relationships with other Inner Bonders is a great way to ensure that you get the most from Inner Bonding and continue your lifelong personal practice.
You can search members by:
username
name
surname
email
city
state - Use the state abbreviation
country
Just type the keyword in search area below. TIP: Member's spelling is sometimes imperfect. Partial matches are also displayed. Type the shortest string that will yield a manageable number of results. For Example, typing "ill" will produce all the Bills and Williams.
Username
Position
Location
Quote
Sheryl Paul

Facilitator
Boulder Colorado
Helping people heal with compassionate wisdom and skilled gu
shina025

Paid Members
sirene

Paid Members
Ersigen Switzerland
We are living to thrive.
SKnight

Paid Members
Perth Australia
SkyBlue303

Paid Members
skygirl

Paid Members
Norway
Only unfullified love is romantic..
Slyce9120

Paid Members
Floral Park New York us
smileforlife

Paid Members
explore the unknown
Sonnenschein

Paid Members
Massachusetts US
Love like you never been hurt
sophiarae16

Paid Members
Sophie227

Paid Members
Stel Fine

Paid Members
Denver Colorado
Stella1978

Paid Members
Sunshine211

Paid Members
Yakima us
supportGuy

Paid Members
surfergrrl

Paid Members
survivor3295

Paid Members
suziqzee

Paid Members
NYC USA
Confine yourself to the present. Marcus Aurelius
Sweeetpink

Paid Members
Glendora California USA
Hello
Tamara

Paid Members
Kernersville North Carolina USA
I am a single mom of five kids who is finally finding her wa
Tamara S

Paid Members
Orem Utah United States
tany

Paid Members
Victoria canada
Our calling is where our deepest gladness and world's hunger
Tara_martello

Paid Members
tartanmon

Paid Members
Mims Florida USA
Threza

Paid Members
Grande Prairie Canada
Hi!!
tonguetwister

Paid Members
us
traveler

Paid Members
Vancouver Washington us
Hello!
Truf

Paid Members
Spruce Grove Canada
Hi, I am so excited to have found your work!
Txstacy

Paid Members
vala

Paid Members
Vashti

Paid Members
vatagirl

Paid Members
Burton Michigan United States
Hello
verycurious

Paid Members
Victor Granville

Facilitator
Facilitator-In-Training
wew

Paid Members
sedona Arizona usa
wfrue

Paid Members
Hello everybody
whitewine

Paid Members
wildflower

Paid Members
wjcroft

Paid Members
Mount Shasta California United States
William at Mount Shasta
wodoherty

Paid Members
Southington Connecticut
Hello :)
Pages: 1 2 3 4 5 6 7 8 9