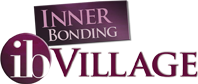 Frequency 30-Day Course
More subtle than the 'Love Yourself' course - and deeply life-changing!
Testimonial
"Thank you so much for this life-changing course. I have taken other courses you offer and have read some of your books and I feel that taking this course has deepened my understanding of everything I've learned from you. I'm more aware of my feelings in each moment, taking responsibility for them and having the pure intent to open to learn what is loving to myself and others with no attachment to the outcome. It's an ongoing process but I have more clarity now. I trust my inner knowing more. Something you wrote about in the course that really excites me deeply within is that our soul never dies. This feels so true and I don't fear death and I love Anita Moorjani. I really relate to what she writes about and speaks about. It's such a wonderful feeling. I can't thank you enough Dr. Margaret for who you are and all you do to make our world a beautiful place to live. Your integrity and deep care for all, people, animals, the environment have touched my heart, my soul deeply. Many Blessings to you and Much Love."

Sharon
---
"Thank you so much for creating this course. The teachings have been incredibly powerful and inspiring. I honestly feel a deeper level of surrender and joy within. With feeling more connected, it also encouraged me to take bigger risks in life, where fear was holding me back before. Now I see how the frequency course seems essential to anyone interested in furthering their Inner Bonding practice. Having faith in the process and the supportive energy from Dr. Margaret and all the other participants made the experience truly enlightening.
Peace and joy from the bottom of my heart."

Holly
---
"I have spent thousands of dollars over the years and by far Dr. Margaret Paul is by far one of the best teachers I know. I just finished taking her frequency course and although I consider myself to be a spiritual person, her teachings are direct, clear and so easy to follow, along with bringing me a great sense of joy... What she teaches should be taught in every single school. She is authentic, kind and smart. A great mentor for me." 1/16

Deb Moran
New Jersey
---
"I live in Africa, particularly in Zambia. A friend of mine (Michel Cote, whom you may know [Michel is a Catholic priest who works in Africa and has been doing and teaching Inner Bonding for a long time]) introduced me to Inner Bonding in 2006. I have been practicing it through and through. I know that I am who I am ought to be in the Vision of God. Inner Bonding has helped me to discover this treasure hidden in me since my birth.
"I have enjoyed this course to the full. It has helped me connect with my Spiritual Guidance easily and more often. It has helped me to seek high frequency in order to remain connected and experience the state of grace. My struggle has been 'control and resistance'. This course just brought a new start in me for higher manifestation in my life. I feel so peaceful, confident, full of life, creative and I know now that Joy is my birthright. Happiness is within me because God is within me and all around me. I am growing in self-worth, which no one can take away from me. This course will remain my daily guide as I practice Inner Bonding which is my primary daily action to self love. Inner Bonding has become like 'MY DAILY BREAD'. Many thanks for sharing this treasure with me and with the whole of humanity. You have reached my soul though I stay in this far corner of the world called Africa. May God bless you." 1.16

Didasio
Zambia
---
"This course is extraordinary!!! It puts together for me the concept of Higher Self, Guidance, inner bonding, and most of all, God, etc. in such a helpful, loving and life-giving way. I have been looking for this 'information' forever. Thank you so much for the way you have put this together--clear, loving, personal and obviously well Guided! I am very grateful!"

Maria K.
---
"I almost didn't go ahead with the Frequency course because I thought 'what can anyone teach me about my personal connection with spirit that I don't already know.' How wrong I was and how grateful I am that I did go ahead and join up.
"I found the content beautifully rich with love and wisdom. I have a strong connection with spirit, that I developed during a painful period of my life which has now passed; but the course has shown me how to take this relationship to the next level and beyond.
"The emails I received every day contained so much valuable information that it's been difficult to take it all in. I know I will be meditating on the contents of this 30 day course, possibly for a lifetime.
"Quite honestly, I don't have the words to express how immensely powerful this course is. It was brilliant, enlightening, and inspired. It expanded my understanding on the law of attraction and manifestation which I had previously viewed as a type of new age indulgence - to seeing how natural and deeply necessary they are to attaining a life of inner joy. While at first I didn't believe it was necessary to raise my vibrations in order to connect with guidance - I was able to see that the quality of my relationship with spirit was at a very basic level and that it could be so much more that what it is. Understanding why and how to take the steps necessary to make it so has been an invaluable gift."

Jenny Sherrell,Holistic Counselor
---
I loved loved loved all three courses (Love yourself, Frequency and Loving Relationship). They gave me so much information and input, it was amazing. Every little detail was explained over and over again, and it gave my Innerbonding pratice a new depth. For sure I will go back to the emails and videos over and over again. Thank you very much for all your wisdom!

Karin Gehrig
---
"For me the "Frequency" course and the "Love yourself" course are like my kids - I love both of them. They are wonderful separately and even more wonderful together. The "peak point" of the "Frequency" course for me was the issues that support joy. These points for me are the "Law of Inner Peace" we are all searching for."

Nora
---
"Thank you so much for the Frequency Course. It is the fourth course I've done with you this year and all have been enriching. I found the frequency course to be the icing on the cake and somehow tied all the courses together.
"It was like going on a spiritual journey with step by step guidance in how to raise my frequency, learn to be more in touch with myself, grounded in this moment and to retrain the wounded part of myself with a new role of creatively working for me rather than against me and making me feel bad. I am still practicing doing this but I can see how much more balanced and happy I am compared to earlier in the year. I love the practice of being grateful for so many things that was introduced as a daily practice later in the course and it is true that I am starting to feel an expanded joy for living and being so blessed with so many wonderful things in my life. The best part is developing trust in connecting to my higher guidance that intuitive part we all have but often ignore. I am remembering more and more to tune in to myself and ask what is in my highest good and then to act on that. It makes for much more relaxing living! All the daily emails, videos and visualizations and the coaching calls supported the gradual unfolding of what we learnt. I really appreciate how Dr Margaret shares from her own life what she has gone through and learnt, giving us a living example of what is possible - thank you so much for that. Having access to the forum and sharing and learning with other members of the course made me feel I was part of a community all learning together. I think the course was perfect and would highly recommend it to anyone wanting to deepen their connection to themselves and their spiritual guidance." 11.14

Julia
---
"I just finished the frequency course and I am so grateful to you and your work, which have been a huge help for me. I find the information to be very powerful!!"

Kimberly Ros
---
"I wanted to thank you for yet another wonderful course. I would have to say that this was my favorite one of the three that I have taken so far. I have really learned so much from your courses and feel that the daily emails are always totally perfect. The way that you explain things makes such a difference. Thank you for the work that you do to uplift a world that is starving for this information." 11.14

Sherri Stahl
---
"I have done the 30 day love yourself course which was incredibly helpful and insightful and helped me understand the first 3 steps of inner bonding.The 30 day frequency course was just the perfect next step to deepen the inner bonding practice by focusing mainly on step 4. It really helped me contact my guidance and discover deeper levels of control I needed to let go. Letting go is so much easier when you know how to access your guidance and trust it/he/she has your highest good in mind. With my guidance by my side, I know I have the power to be happy, enjoy life and the skills to manage the heartbreaking feelings of life when they show up. I am so much stronger.... and am looking forward to what life has to offer to learn. Thank you."


Carolina
---
"I loved the frequency course. It really helped me to make a stronger connection to my spiritual guidance and deepen my inner bonding practice. The daily emails were a perfect way to reinforce and remind and create the habit of connecting on a daily basis. I really looked forward to them each day." 11.14

Barbara
---
"I am so glad I took the course. It was great to have a focus on guidance, and at the conclusion of the course I am noticeably more tuned into my guidance and am relying on my guidance more often, particularly in situations with others. I used to feel anxious sometimes when others were speaking to me, I think because I was wrestling for energetic control of the situation in order to feel safe. Now when I notice those feelings, I tune into my guidance and relax into the love and energy coming from my guidance. A few people have expressed deep gratitude for our conversations, when I was able to hold the space with the help of my guidance, bringing in love and compassion for them and myself. I am remembering throughout the day to tune into my guidance more often and am more accepting of the fact that my guidance is here to provide unconditional love for me."

Skye
---
"Thanks to the Frequency Course I have been able to consciously choose peace, joy and grace for my life. There is a part of me that is wounded but it has no power when I am connected to Spirit and now I know and feel that connection all the time. It is as if faith has come up for me to rely on my higher self to guide me and lose the need to control everything. It´s been a wonderful journey full of valuable experiences. I recommend to anyone looking to get in touch with the infinite source of love and wisdom available to all of us!"

Denise
---
"I loved the course and am very sad it's finished yet I know my frequency has been raised from...doing this course and I know in order for it to continue to raise I need to replay this course 'frequently' AND continue my inner bonding process daily and hourly and just plain old more 'frequently'!!!
"I had such an incredible day of love and compassion for myself and others and I truly know I'm on the right 'Course'.
"I am always grateful for you and your work and for my decision to make Inner Bonding a major part of my life and an integral part of my journey where I have more minutes, hours and days filled with love, compassion and grace."

Sharon Appleby
---
"For me the most outstanding lesson taken out from this course is realizing that in our minds we can not find the joy and peace we are all looking for - that it actually comes from our hearts, souls. Now, thanks to this course I can practice tuning into my heart and avoid my thinking to feel peace. Moreover, I can start believing in my dreams as they make me feel good inside and what is best is that I don't see them so impossible as I used to.
"You are part of our guidance in this course, I am very grateful. Thank you for once listening to your own guidance and doing your own inner bonding, therefore helping us all." 11.14

Abeja
---
"If you want to get off the merry go round of love-life coach services, books, courses, psychics or psychotherapy - Inner Bonding (bonding with God) taught on this non-denominational/ non-religious Frequency Course by Dr Margaret Paul - is for you. Directly consistent with the teachings of A Course in Miracles, Eckhart Tolle and others such as Neale Donald Walsch - the Frequency Course is possibly the final course to help end the need for all others. Instead of feeling constantly compelled to run to a 'love-life coach', psychotherapist or 'psychic' to guide your life (in any area) when challenges arise, this course helps you to become your own coach by giving you the choice to 'directly' connect with the free, eternally ever present source of love and divine guidance within you. People like Liz Gilbert (in 'Eat Pray Love') stumbled by accident upon their inner divine guiding voice of truth within. This course effectively teaches you to hear that same inner divine voice of guiding truth inside yourself - consciously. However you need to be ready to feel, witness and thereby take personal responsibility for all your feelings (both pleasant and painful ones) and to be open to learning from them by taking care of them. It is in fact through consciously feeling our feelings, in our heart and soul (not numbing them out by rational thoughts in our mind), that God directly inspires and guides all of us.

"Dr Paul is not a guru however, yet is probably one of the few 'healed healers' with the necessary personal self-awareness to run this course via an approach that seeks to remove ongoing dependence on traditional analytical therapy, by helping you to connect to your own ever present internal 'therapy'.

"This course is not for the faint hearted, nor is it for anyone wanting to keep emotional pain at the core of their being by: putting rings around it, blaming others, or wearing masks through life to shield it. If you are ready for this course, you end up being grateful for the remarkable wisdom personally learned from every loss, setback, challenge or disappointment you've ever had. You then gain an enormously increased capacity to authentically love yourself and all others, which is simply not possible without experiencing life's lessons and challenges. The aim however is not to attract more painful life lessons and challenges - but to transcend and transform them to create a new future."




Madison,Lawyer
---
"I truly liked all of it! I like the fact that you share your own personal experiences. I like feeling that you genuinely care about helping people to heal and grow. I like that you teach and inspire us to find and follow our own inner guidance. I like the audios/videos and conference calls. I save everything so I can read or listen to them again." 11/14

Linda
---
"This course expands on Step 4 of inner bonding, accessing one's personal guidance, which requires that we maintain a high level of consciousness, called Frequency. Although Inner Bonding is a spiritual program, it is not in any way religious, so it will work for atheists, Christians, Pagans, Muslims, Buddhists, Hindus, any or all, because it is about the actual experience of spiritual connection rather than beliefs. Here I learned about what creates high or low frequency; the importance of raising frequency to access guidance; how to move beyond defining my worth through looks and performance by learning to see myself through the eyes of spirit, and how to practice the presence of love."

Cheryl Gibson
---
"This course is the frosting on the cake!! It has helped me piece my inner child, loving adult and higher self together. The course has been beneficial to my well being, I was able to understand more clearly the whole process of Inner Bonding. It is a must for anyone on their path to wholeness. Thank-you Dr. Margaret for your wisdom." 11.14

Kimberly
---
Pages: 1