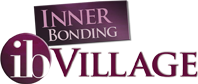 Attracting Your Beloved 30-Day Course
Read the wonderful reviews from this course - participants love it!
Testimonial
"I took your Attracting your beloved e-course last year and it was life changing."

Cami
---
I am extremely pleased with the 30-day Love Yourself Inner Bonding course. I have been following your work for some time and have found it very illuminating and helpful, but I was never quite sure how exactly to DO the Inner Bonding process (meaning that I read the steps and various articles and listened to workshops, but I hesitated to actually try it as I was daunted!).
I found the Love Yourself course extremely valuable. It was incredibly well designed, broken down into manageable steps to take day by day, with lots of fantastic support on the forum, so that I was able to gradually learn how to practice Inner Bonding (and begin to love myself!). With diligent attention and practice (all the elements to support me were there in the emails, audios, videos, coaching calls, and forum) I definitely feel that I leaped light years ahead in my capacity to have a loving adult inside of me and to begin to move out of the place of my wounded self guiding my life (to my pain and detriment!). This course is a lovely complement to any other psychological or spiritual work one is doing, and frankly, it has addressed my issues in a way that none of the other things I have engaged in (over many, many years) have quite succeeded at! I will definitely continue to use the Inner Bonding process in my life and will stay connected with the community! Thank you so much for your love and support, Dr. Margaret!

Kim
---
"I deeply appreciated the course. It was enlightening and I finally started feeling better after years of struggling for a painful breakup. I think this course it's more than "just" attracting our beloved, because it gives people so many keys to live a better life. I read the introduction to Inner bonding and I want to go further, so I think I'm going to participate in the Love yourself course as well. …thank you for your precious work, I think it's a life-changing one."

F.Z.
---
"Thanks so much for the Beloved course (and the Love Yourself course, too). I really appreciate your forthright responses on the forum, and the way you cut through to the truth and the heart of the matter. I really value being able to draw on all your wisdom and insight so that I can gain more clarity for my life. After a lifetime of codependence, I'm learning new ways of being in the world, ways that feel freer and more empowering. I'm so grateful to have you as a guide to show me the way. I look forward to taking more courses from you in the future."

Kate
---
"It's utter magic how much this course helped me. Before signing up, I feared it would be too advanced, given my track record in love, but all that turned around with this course. Just one month after it ended, my beloved and I met. It has been a journey full of joy and blessings; I still cannot believe this loving and harmonious relationship is happening to me! I know none of this would have come about without Dr. Margaret's help, so, definitely take the course--it works!!"

Miriam W.
---
"Just to say thank you so much for this wonderful course! I have taken away so much from it. It is quite challenging to describe exactly what I have gained from it, but it feels like a subtle yet significant shift in being aware of my own emotions and behaviour. I have finished the course feeling a sense of empowerment and that I can actually at last begin to trust myself and my relationship decisions. That I have more understanding and the tools necessary to start making better decisions." 9.15

Dee
---
"I wanted to let you know that after taking the 30 day 'Attracting Your Beloved' course I have met and begun a new relationship – the first one in 7 years at the age of 40!
"Although it is still very early days, I am astonished that I have met someone so kind, honest, open and relaxed. I have NEVER experienced such a sense of safety with a man and my inner child feels so comfortable with him. He really is a joy to be with.
"I am thrilled and yet calm - not experiencing any of the previous senses of panic or fear because I know, come what may, I will never lose me again.
"I'm in no doubt that this has happened due to the inner work I have undertaken since discovering Inner Bonding and I am so very grateful to you and to my higher guidance."

Annie
---
"Thank you so much again for a wonderful course. I have taken all of your 30 day courses, and each one takes me to a new level by opening my heart and mind one step further! What amazes me of these courses is how ultimately they all teach you how to love yourself more by exploring a different arena of life.
The Attracting your Beloved course basically changed my view of dating. I used to think that I was lucky if someone that I more or less liked (without knowing why I was attracted to that person), liked me back... which basically lead to a lot of self-abandonment, pleasing and care-taking. And it also meant that I was subject to how lucky I was to stumble across Mr. Right in my life. Now I understand that I need to learn what qualities I am looking for in a partner and not to settle for anything less, given that that wouldn't be loving to me. This course confirmed my own conclusions (through IB work), that what matters the most is for your partner to be open to learning. I also learned that knowing how to love yourself and knowing what is loving to your inner child increases your chances of meeting and recognizing your beloved. I used to be incredibly skeptical on relationships. But together the Relationship course and the Attracting your Beloved course have changed me completely. My closest friends are bewildered on how I changed my views on relationships so drastically =)....
I am deeply thankful for your work, heart and Spirit; and for life (or my Spirit) for having me guided towards you." 10.14

Carolina
---
"I loved this course. The information you covered is not found anywhere else and it has been so practical and informative and deep and so clearly explained that I feel much more confident about meeting my beloved, and on top of it I have incredible resources to refer to. I love it that we must become the person we want to attract - makes so much sense. I have learnt a lot about what went wrong in my previous relationships and I now have Inner Bonding to support me in my own growth and love for myself. What you offer is unique and precious and I am so grateful for you and your love for making the lives of others the best they can be."

Julia
---
"I benefitted enormously from this course. It has given me a completely new understanding of what a beloved is, what a relationship is, what true commitment is, and so many of the misconceptions that have hindered me in these areas. It has also shown me the necessity of becoming a beloved to my own essence first. The gentleness, compassion and amazing clarity presented here will stay with me and guide me for the rest of my life. Thank you Margaret. Your teaching is a true blessing." 10.14

Cornell
---
"Wow! Forget trying to 'get engaged' or 'get the guy' or 'find the one'. This course brought me astounding 'ahas' of clarity that no other course or materials have come close to doing. There are fundamental aspects of this course and most importantly in Dr. Margaret's compassionate and expert facilitation (not advice) that sets it totally apart from every other course being offered in this area. This course is not just about dating, rules or gender based behaviour of men and women. This course is about true love, connecting to your own higher guidance so you always know how to make your own loving decisions for yourself in every situation and at every stage – enabling you to let go of the need to ever again depend on a dating/love/ life coach, psychic or spiritual teacher. I wouldn't be surprised if other dating/love coaches are signing up for Dr. Margaret's course." 10.14

Madison
---
"This course was enormously insightful and helped me put lots of the principles learned from the 'Love Yourself' course into context. It's relieved me of a lot of the anxiety and skewed thinking I was putting my little girl through with regards to attracting a beloved partner in my life.
"I've been on my own for 7 years and the way I was treating myself I don't think that was likely to change. Now I feel as if I have got off the train that was heading in the wrong direction and calmly started to walk home!" 10.14

Annie
---
Pages: 1