Daily Inspiration
Laughter raises our frequency and is healing for our body and soul. Our essence takes life lightly and finds humor even in difficult times. Our wounded self often wants to take things very seriously. Today, choose lightness of being and allow your laughter to flow.
By

Dr. Margaret Paul

Private Phone & Skype Sessions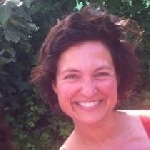 Deborah Breedveld
Phone & Skype sessions are available with Dr. Margaret Paul and other Inner Bonding® Facilitators.
Private Members Only Area
You have tried to access a page that is reserved for Inner Bonding Village Members Only.
In the Inner Bonding Village we support one another by sharing very personal stories and information.
In order to protect the privacy of our members we must restrict these areas to serious Inner Bonders only.
If you wish to join these discussions, we look forward to sharing with you as an Inner Bonding Member.
Please click here to subscribe.