Daily Inspiration
What journey are you on - earthly or spiritual? Is your journey motivated by love, starting with yourself, or is your journey motivated by getting love and avoiding pain? Are you doing to define your being, or are you doing to express your being? Do you give to others but not to yourself - giving to get? Do you expect others or work or food or TV or alcohol or drugs to fill your emptiness instead of opening to Spirit to fill you with love and peace? Today, notice, without judgment, the journey you are on, moment by moment.
By

Dr. Margaret Paul

Private Phone & Skype Sessions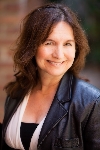 Elaine Hall
Phone & Skype sessions are available with Dr. Margaret Paul and other Inner Bonding® Facilitators.
Private Members Only Area
You have tried to access a page that is reserved for Inner Bonding Village Members Only.
In the Inner Bonding Village we support one another by sharing very personal stories and information.
In order to protect the privacy of our members we must restrict these areas to serious Inner Bonders only.
If you wish to join these discussions, we look forward to sharing with you as an Inner Bonding Member.
Please click here to subscribe.