Daily Inspiration
Laughter raises our frequency and is healing for our body and soul. Our essence takes life lightly and finds humor even in difficult times. Our wounded self often wants to take things very seriously. Today, choose lightness of being and allow your laughter to flow.
By

Dr. Margaret Paul

Private Phone & Skype Sessions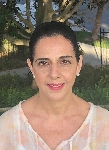 Grace Escaip
Phone & Skype sessions are available with Dr. Margaret Paul and other Inner Bonding® Facilitators.
Our Money-Back Guarantee
Try our membership for three months. If, after consistently using the features of this website for three months - reading the articles and Dr. Erika's Everything Blog, participating in the Discussion Boards and the chats, and utilizing the Advice Column by asking your own questions - you feel that your life has not been improved, we will refund your money.
Of course, you can cancel your membership at any time with just a click. So you have nothing to lose and everything to gain!
Join Now!