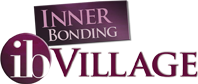 Watch the Process and Other Inner Bonding Videos for Members Only

Daily Inspiration
Be mindful of your energy. The energy of every thought, every word, and every action, affects the whole of consciousness. Today, be conscious of pouring loving thoughts, actions and words into the Oneness of Spirit.
By

Dr. Margaret Paul

Loving Action
Hello Everyone! Welcome to Loving Action.


Today, remember that we are here to love - to love ourselves and share our love with others. If you remember this, everything else will fall into place!

Comment on It's All About Love!
---