Daily Inspiration
Your body is the house of your soul. How do you treat this house of your soul? Do you feed it pure food filled with life and energy, and pure water? Do you exercise it and rest it enough, getting enough sleep? Do you adorn it in colors that feel good? Do you provide it with loving touch? Today, do all you can to love your body, the wonderful house of your soul.
By

Dr. Margaret Paul

Private Phone & Skype Sessions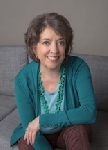 Nancy-Caroline Swisher, MA, MFA

Phone & Skype sessions are available with Dr. Margaret Paul and other Inner Bonding® Facilitators.
Anger Process
Dr. Sharon Pearson, Inner Bonding Facilitator
Sharon Pearson courageously demonstrates the 3-Step Anger Process. Please be prepared to hear some intense anger as Sharon works through the process. This is to give you permission to go deeply into your own anger process in order to take responsibiliy for your own feelings.