Daily Inspiration
How much time do you spend in your ego wounded self and how much in your loving Adult? This week, choose to be conscious of which state you are in. If you feel hurt, angry, anxious or depressed, you are in your wounded self, and if you feel open and peaceful inside, you are in your loving Adult.
By

Dr. Margaret Paul

Private Phone & Skype Sessions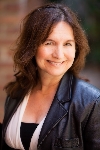 Elaine Hall
Phone & Skype sessions are available with Dr. Margaret Paul and other Inner Bonding® Facilitators.
Mark Lersch - Inner Bonding Facilitator
Mark demonstrates a fairly long Inner Bonding process. This video is about 15 minutes.