Daily Inspiration
Giving and receiving, receiving and giving, creates a circle of loving energy that fills and brings joy. Giving without receiving will eventually leave you drained, and taking without giving will leave you empty. Today, be aware of giving and receiving with people, animals, nature and God.
By

Dr. Margaret Paul

Private Phone & Skype Sessions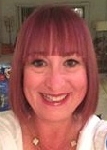 Meredith (Merry) Oislander, MS, PD

Phone & Skype sessions are available with Dr. Margaret Paul and other Inner Bonding® Facilitators.
Mark Lersch - Inner Bonding Facilitator
Mark demonstrates a fairly long Inner Bonding process. This video is about 15 minutes.