Daily Inspiration
A gift is not a gift unless there are no strings attached, no need to get anything back - no agenda attached. If you expect gratitude, approval, a thank you, or if you have an expectation that the person has to like it, wear it, use it, then it's not a true gift - and it may be a manipulation. Notice your intent when you give a gift - to give or to get.
By

Dr. Margaret Paul

Private Phone & Skype Sessions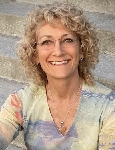 Stel Fine, M.A.
Phone & Skype sessions are available with Dr. Margaret Paul and other Inner Bonding® Facilitators.
Mark Lersch - Inner Bonding Facilitator
Mark demonstrates a fairly long Inner Bonding process. This video is about 15 minutes.