Daily Inspiration
We draw people to us at our common level of woundedness and our common level of health. Therefore, if you want your relationships to change from conflicted or distant to loving and connected, be devoted to your own healing and become the kind of person you want to attract into your life.
By

Dr. Margaret Paul

Private Phone & Skype Sessions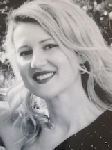 Irena Grgona
Phone & Skype sessions are available with Dr. Margaret Paul and other Inner Bonding® Facilitators.
Private Group Error
This page contains content that has been marked private or part of an Inner Bonding Private Interest Group.
To access private group content you must go to the group page and request membership from the owner of the private group.
Otherwise, please click the back button on your browser to continue your journey.
Or Return to the Inner Bonding Home Page.