Daily Inspiration
What journey are you on - earthly or spiritual? Is your journey motivated by love, starting with yourself, or is your journey motivated by getting love and avoiding pain? Are you doing to define your being, or are you doing to express your being? Do you give to others but not to yourself - giving to get? Do you expect others or work or food or TV or alcohol or drugs to fill your emptiness instead of opening to Spirit to fill you with love and peace? Today, notice, without judgment, the journey you are on, moment by moment.
By

Dr. Margaret Paul

Private Phone & Skype Sessions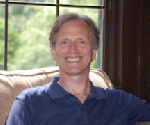 Michael Barmak, MSW, LCSW
Phone & Skype sessions are available with Dr. Margaret Paul and other Inner Bonding® Facilitators.
Private Group Error
This page contains content that has been marked private or part of an Inner Bonding Private Interest Group.
To access private group content you must go to the group page and request membership from the owner of the private group.
Otherwise, please click the back button on your browser to continue your journey.
Or Return to the Inner Bonding Home Page.