Daily Inspiration
Listen. Listen to the trees. Listen to the rocks. Listen to the wind. Listen to the animals. Listen in the quietness of yourself. Spirit is speaking to you each moment. Listen, and you will find your joy.
By

Dr. Margaret Paul

Private Phone & Skype Sessions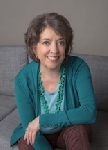 Nancy Swisher, MA, MFA
Phone & Skype sessions are available with Dr. Margaret Paul and other Inner Bonding® Facilitators.
Private Group Error
This page contains content that has been marked private or part of an Inner Bonding Private Interest Group.
To access private group content you must go to the group page and request membership from the owner of the private group.
Otherwise, please click the back button on your browser to continue your journey.
Or Return to the Inner Bonding Home Page.