Daily Inspiration
A gift is not a gift unless there are no strings attached, no need to get anything back - no agenda attached. If you expect gratitude, approval, a thank you, or if you have an expectation that the person has to like it, wear it, use it, then it's not a true gift - and it may be a manipulation. Notice your intent when you give a gift - to give or to get.
By

Dr. Margaret Paul

Private Phone & Skype Sessions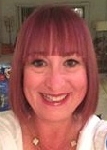 Meredith (Merry) Oislander, MS, PD
Phone & Skype sessions are available with Dr. Margaret Paul and other Inner Bonding® Facilitators.
Private Group Error
This page contains content that has been marked private or part of an Inner Bonding Private Interest Group.
To access private group content you must go to the group page and request membership from the owner of the private group.
Otherwise, please click the back button on your browser to continue your journey.
Or Return to the Inner Bonding Home Page.