Love Yourself: A 30-Day Inner Bonding Experience
The next 'Love Yourself' Course starts May 15th, 2019.
Are you ready to learn how to love yourself?
Love Yourself: A 30-Day Home-Study Inner Bonding Experience with Dr. Margaret Paul, to self-heal anxiety, depression, guilt, shame, addictions and relationships.
"I absolutely loved this course. I feel I am given a road map to living with freedom and love." ~Charlotte
"Being shown the way to living in love is all we want at our deepest level and the gift of your course leads us there. I have been seeking for someone to show me a clear path to wholeness my entire life. Thank you." ~Markjd
"Inner Bonding should be required for all couples, and I'm certain it can save marriages. The Love Yourself course does what counseling often fails to do--and that is to arm each person with the tools they need to feel whole all by themselves first. Dr. Paul's bedside manner is excellent during the course--both actively in the forum and during the weekly coaching calls. Even after years of personal-growth work, I found so much to learn. Thank you." ~Jessica Stone
"I believe that this course, and your approach, integrates the spiritual, relational, developmental and emotional elements of wellbeing and blends them with neuroscience, somatic forms of therapy, psychological concepts, trauma and attachment theory, and cutting edge research on the micro biome/gut health - all with deep compassion and a loving openness - so important for us individually and for the planet. This combination is missing from many other types of personal growth work or therapy for depression, anxiety, trauma, or relationship difficulties....I discovered things about myself that I had not understood, and as my awareness of myself grew, it translated to being better able to support my clients. I am particularly struck by the time you spent with each and every person. Your responsiveness and genuine care and connection was a great gift. I cannot recommend your course highly enough." ~F
Finally, a revolutionary way to heal...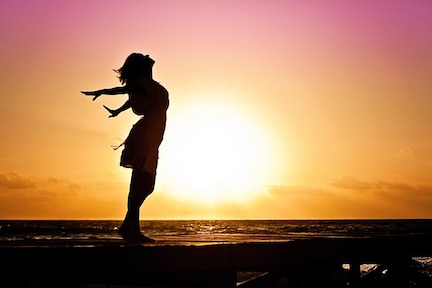 Are you ready to learn how to love yourself and free yourself of fear, anxiety and depression, guilt, shame, addictions and relationship problems?
Are you ready to learn to connect with yourself and your personal source of spiritual guidance, so that you can connect with a partner?
Whether you are new to Inner Bonding or a seasoned practitioner of the Inner Bonding process, you will be amazed at how much you learn and heal in my 30-Day Intensive Inner Bonding program.
"...a truly awesome course! I feel like I've learned something so valuable that I will be using for the rest of my life. ...I'm so grateful ~Liz
"Thank you for a truly phenomenal course. This has been by far the best thing I have done for myself in all my many years of soul work....You can seek therapy for years at $100 a session or do a course with you that personally took me much further for a fraction of the cost....I'm glad I found you!" ~Karen
"This course was revolutionary for me. After years of self help books, self help courses, therapy, searching, meditating, pilgrimage, you name it…..FINALLY I found Inner Bonding as a method to come home to me in a powerful and authentic loving way." ~Maree
"I've worked very hard for almost 20 years...by going to therapy and in other ways...However, I've still not been able to shake something off where I've felt never good enough. This model and process has created a significant shift in me in a very genuine and palpable way already. I can't believe it and am so grateful." ~Leah, Australia
"Traditional psychotherapy could take years before it gives you the direct help you receive here from the first day." ~R. Hutchinson, M.A.
"From all other courses and trainings, this one is a diamond and I advise it to everyone...taking it was certainly one of the best things I could ever do for myself." ~Olga
If you have already taken this course, please refer your friends to it. They do not have to know anything about Inner Bonding to greatly benefit from this course.
Click Here to read more testimonials from previous courses.
Life-Changing, Self-Transformational...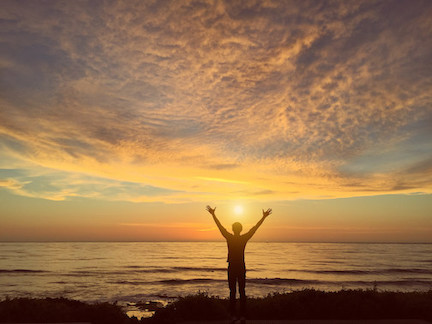 In this course - which will take only about 15-20 minutes a day - you're going to learn how to love yourself, rather than continue to reject and abandon yourself, which is the underlying cause of most anxiety, depression, guilt, shame, addictions and relationship problems.
People learn in different ways. Some people learn by seeing, some by hearing, and some by reading, and some in all of these ways. You will have an opportunity to learn in all of these ways, because here is what you will be receiving in this course:
Each day, for 30 days, you will be receiving an email from me that contains an article and an action step for you to take that day. Each simple action step, which you will be able to easily integrate into your day, will gradually lead you through the Inner Bonding process.
A number of times each week you will receive a 5-10 minute video or a 3-5 minute visualization that will support you in your healing process. I've created these videos and visualizations just for this course.
There will be a special forum that I've created just for this group. In this forum of compassionate and caring people, you will be able to share your experience and receive help from each other and from me.
In the forum you can ask your questions, and once a week we will have a live coaching call, where I will be answering your questions and helping you with your healing process.
If you can't make the call at that time, don't worry! I will be answering your questions that you asked in the forum and you will be receiving a recording of the coaching call.
"I really loved the course! It was incredible! The pace was perfect…I loved the fact that there were videos, conference calls, emails, a forum - everything! The depth of sharing was great as well, adding differing perspectives at each step along the way....it was AMAZING! Thank you from the bottom of my heart!!!!!!!" ~Danielle
"This course is definitely changing my life! At 57, with a lifetime of involvement in the human potential movement, all types of therapy, self-help,12-Step and Eastern philosophies under my belt, IB was the missing key I needed to access all this knowledge. ~Ann F.
"I absolutely loved this course....I think the one-month course with you was more helpful than the 10 years of therapy I've had. It's really, honestly, been life changing. Thanks for such an amazing and empowering program." ~S. Bross
"Thank you so much for this exceptional course....it has changed my life....it's the 'how to' manual that for me brings about the healing I've wanted for years, in more fully loving myself." ~Deb
"I started feeling much better from day 1 of the course, as I never felt in my life....So I think I've ended my 18 years research and found the right path for me.... thank you for your precious work; I really think it can make a difference in this world.~F.Z.
"I got SO MUCH out of your Inner Bonding course! Your teachings are so amazing, insightful, and filled with compassion; they continue to improve my life daily, and I am so very grateful. The forum and the coaching calls provided so much insight; I could not recommend this course more highly." ~Nancy
"I am a long-time Inner Bonder and I loved this course….this course crystalized the 6 steps of inner bonding for me in a way that I have not experienced or grasped before….Margaret answers each and every question from participants. And most of all, you get to share the experience with others. If you are frustrated or have a sense that you could be getting more out of your Inner Bonding practice, I highly recommend this course!" ~Kim
"Even though I have been a member of IB for almost a year and half, I continued to learn so much more....I highly recommend this course to new members as well as to long time members." ~Mark DeNovellis
"This course was phenomenal. I have done inner child work before and I can tell the expertise you have in this system and how your system is uniquely transformational on many levels. This was life changing. I thank you for all the work you've done on yourself in order to bring this to us!" ~Karen C
Our Guarantee
We will refund the cost of the course minus the cost of PayPal if you cancel within one week after the start of the course.
Prerequisites:
Watch the 1 hour Intro Video, which is included with the program

Take the free Inner Bonding course
Space is limited, so don't delay in learning how to love yourself, which is giving yourself one of the best gifts you can give to yourself.
"I loved the course because it was daily, easy to follow, practical and I trust the process. I loved that you were so available! Which is so rare. Everyone should do your work because it covers everything & you made it affordable for everyone to join. OUTSTANDING!!!!" ~Deb M.
"LOVED IT. Incredibly effective. Of all the therapeutic and spiritual practices I have explored, Inner Bonding is the most effective because it provided me a simple and direct, but also profoundly effective process for accessing love, respect and trust for myself." ~Amber DuPuy
"I have enjoyed this course very much and have benefitted greatly....I feel your practice gets to the root cause of the anxiety we bring upon ourselves from our wounded self. This is the best work I have come across so far since I began this journey a few years ago. This online course and the coaching calls were more effective than in-person sessions I had in the past. My experience has been that many coaches in this field talk about being/getting happy, but were lacking in the way to get there." ~Diane B.
(Photo by Boris Smokrovic)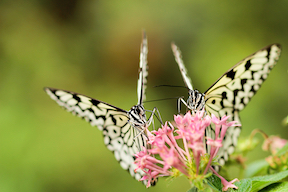 People who go to therapy spend an average of $100/session for an average of two years, spending at least a total of $2400, and many pay much more. As you can see from the testimonials, this course is, as one person said, "like spending decades in therapy." I have kept the cost low so that many can learn to love themselves and bring more love into the world, but the value of it is way beyond the cost of the program.
Come walk with me through this powerful self-healing course. I look forward to getting to know you!
The program cost is $199. You can register through PayPal - either with your PayPal account or with a credit card, or you can call our lovely assistant, Valerie, at 888-646-6372.

Daily Inspiration
What are the characteristics you generally notice in yourself and others? Do you often notice what is wrong or what is wonderful? Today, focus on noticing what is wonderful in yourself and others - and then notice how you feel toward yourself and others!
By

Dr. Margaret Paul

"I actually enjoyed the course a lot. I must confess, I was skeptical of how much more I would actually learn about IB after having read the free online IB course, read lots of articles on the website, listened to almost all the webinars available, bought and used the SelfQuest software etc. But I was pleasantly surprised how this course answered lots of questions I still had on IB and on how the detailed guidance through visualizations and text helped me through the IB process. The forum and coaching calls were an additional bonus, either as a form of getting questions answered or hearing other people with similar questions. In fact they gave you a feeling that you are not alone. It was interesting to notice how by doing this course together we all sort of stumbled across the same questions and struggles as we were going through the same process. This was a comforting thought throughout the 30 days of the course. Thanks!!" 9/13
Carolina
Hi Margaret, I wanted to say I have enjoyed this course very much and have benefitted greatly. I think you are wonderful and fantastic teacher. I feel your practice gets to the root cause of the anxiety we bring upon ourselves from our wounded self. This is the best work I have come across so far since I began this journey a few years ago. This online course and the coaching calls were more effective than in-person sessions I had in the past. My experience has been that many coaches and people in this field talk about being/getting happy, but I felt it was lacking in the way in which to get there. Until we find/get to the place of self-love/self-worth that you teach, its very difficult to get there. I didn't know or fully understood what self-love is, it was a confusing term to me. Now I fully understand it and take the loving actions we need to take care of ourselves and stop abandoning ourselves. I feel so good and at peace right now. This was great. I look forward to the next course on July 12th. Thank you for your dedication in in this field in helping others to get to this happy place.
Diane B.
Learning how to love has long been my heart's desire. Yet, even as the capacity to love grew, I would still find myself trapped in self defeating habits. When I felt distressed, I would abandon myself emotionally or try to control. Inner Bonding, with its Loving Yourself Course, was a revelation. It's awesome how elegant, truthful and compassionate the process is. With Inner Bonding's framework, I can sort real love out from wounded beliefs, in the midst of distress, and choose to love instead of control. The process is amazingly gentle and effective. I have changed so much in just a few short months. Now, at long last, I get to befriend the awesome woman inside me. Thank you, Inner Bonding! 4.15



Flo R.
From the Forum: I LOVE the meditation related to today's lecture; it's one of the most beautiful meditations I've ever heard. Just hearing the music, Dr M's voice and -- beauty, love, care, kindness which emanates from the meditation -- makes me want to weep (with joy). 11.13
P.
"What I most learned from this course was to be a loving adult. I have been reading your books for the last three years and I knew how to identify my inner child, and have been practicing dialogue occasionally. But I really didn't know how to grow my loving adult and connecting to the Spirit. There were so many questions during this process, but you answered every single question. With your guidance and support, now I am able to do the inner dialogue most of the time of the day (I can't say every single moment!), but I can sense that when my wounded self is in charge, so I can let the wounded feelings go and learn where it was coming from. My daily life has been so peaceful.
"I am single and being alone now but I am sure that if I started dating again, I will face all the difficulties in life. But I am pretty confident that I can handle them much better than before. I found myself becoming a risk-taker a little bit. I no longer blame myself or giving myself harsh words with self-judgment. Life became a little easier for me. This is great feeling. I am so happy to be able to take this course." 7.15
Meg
"I loved and appreciated every thing about the class. I looked forward to learning the IB process more and more every day; now after our thirty days is over I miss it.
"I feel like you are such an inspiration in my life, a friend & teacher that I don't know, but somehow do. This process has been life changing for me. I feel as though as we went thru the program, every day was timely, meaning everyday we hit at the perfect time the subject matter we were supposed to be learning as it was to unfolding day by day.
"I will never go back to the same way of life I have always lived in fear, self abandonment, in protection mode, waiting and anticipating abandonment (people can leave, & they do but not abandon as I am grown & capable of taking care of myself) -- learning that we learned to do this at a very early age because we had to. It's sad that we had to protect ourselves from the very people that were suppose to love and protect us. It's sad. I could cry right now. But I am not judging myself... I am compassionate with myself more then every before.
"Now, I find myself smiling to myself, talking to myself, loving myself & bonding with myself. Am I perfect in this? no, I still see in ways I try to control, or explain but, the difference is... I see it now. I think how could I have done better the next time. I am open more open and less protective and reactive. I have always been a reactor and take EVERYTHING personally.
"Seems to me I am so much better off then I was once was in life, this journey hasn't been easy, as I am a slow learner but, I am actually really starting to love myself."
Cheri