Daily Inspiration
Be loving to yourself and others, not because of whether or not others will be there for you, or how they feel about you, but because evolving in our ability to love is the soul's journey.
By

Dr. Margaret Paul

"I could not be thankful enough to you for getting to know you and spending this 30 days together with You…. it is great that you, the creator herself, is 'reachable', available. We could have live, quick contact, like with a family member, with a best friend. Great!
"You gave me peace and passion, understanding, support, compassion and a virtual mothering as well….I liked to being pampered day by day, I had the feeling of belonging to somebody who was never upset or too tired to pay attention to me - understanding and supporting me...This is the easiest and most digestible method I have ever met...and I doubt I could find a better, more useful one. Thank you Margaret for giving me a rebirth!:):) 11.13
Nora
"LOVED IT. Incredibly effective. Of all the therapeutic and spiritual practices I have explored, Inner Bonding is the most effective because it provided me a simple and direct, but also profoundly effective process for accessing love, respect and trust for myself." 9/13
Amber DuPuy
"The 30-Day Loving Yourself course was life-changing for me. In following the daily emails and visualizations, I was able to process core feelings of heartbreak and helplessness over some incidents with people who are dear me. I had somatic releases of emotions that were stuck in my body for a very long time. After my releases, these relationships felt lighter and freer.
"Another important benefit I experienced was to understand what it meant to have responsibility for my feelings. Before I knew what this meant I was caught between either giving myself up to fill the other person's need or, if I'd had enough from over-giving, blaming other person for my drained feeling.
"I also continue to be astonished at the clarity and wisdom in the guidance I receive when I move into an intent to learn. Being mindful enough to practice Inner Bonding when I am feeling less than peaceful still remains a challenge as I 'stew' in my feelings for a while before I remember to do Inner Bonding, but I am getting better at it. I am blown away by the elegance of this practice. I have excitedly shared my experience with several friends. I can't recommend this course highly enough." 1.15
D.K.
"I found the 30 Day Love Yourself course really helpful....It was really eye opening....It has given me a real sense of power....I had read about loving yourself, and it seemed like an easy principle, but I would try and didn't really know how! So this is a great way to learn how and understand what steps you need to take to get there....I am very satisfied with this course and I think I will start at the beginning again to really cement what I have learned." 11.13
Jessica
"I loved the course and I am so grateful that I did it. I now understand the 6 steps so much better and I really appreciate how you expanded on them and shared some of own personal stories with us that related to some of the steps. I found that to be very helpful. I really appreciate your love, caring, gentleness, kindness, and support that I could see and feel every day in your articles, reading your answers to everyone's questions and the weekly calls.
"Thank you so much for your precious time to put this course together for all of us and for being so available to us. I will miss you. I am going to do what you suggested about doing the course over beginning at Day 1. I loved everything about this course. I am so grateful and thankful to have you in my life." 1.15
Rosalind English
I NOW LOOK WITH MY SAME OLD EYES, BUT SEE AND FEEL SO MUCH MORE THAN EVER BEFORE :

"Inner Bonding has taken me 'home' to the place where I should have been all along. It is my place and job to take responsibility for myself physically, mentally, emotionally and spiritually. It is up to me (no one else will do it for me and each other person should be tending to their own wellbeing) to take the loving caring action for myself afterall it is where I need to reside and apply myself and the foremost place in the universe where I am able to have the most impact. 

In realising this we need to give up the notion that another person will come along and take responsibility for us and offer us unconditional love - as fanciful as that idea might seem 
– it just isn't going to happen, i.e. Prince Charming and the likes only exist in fairytales. Others have plenty of self responsibility to see to and will not turn up and do it for us. We need to wake up and realise that we need to do it for ourselves.
From stopping the never ending tasks on our to do list to notice how we feel and take a toilet break sooner rather than later when needed, to really noticing when we feel mistreated in anyway and making changes to our thoughts and/or behaviour (such as a change in location physically, mentally, emotionally etc) so that we feel well treated … is Inner Bonding.

 I am an emotional feeling human being as well as being a loving care taker of this being with the wisdom and assistance of Spiritual Guidance/My Higher Self. And when we are taking care of ourselves we have plenty of love to enJOY sharing whilst being an example to fellow human beings on earth.
S.F.
Love Yourself: A 30-Day Inner Bonding Experience
The next 'Love Yourself' Course starts November 15, 2017.
Are you ready to learn how to love yourself?
Love Yourself: A 30-Day Home-Study Inner Bonding Experience with Dr. Margaret Paul, to self-heal anxiety, depression, guilt, shame, addictions and relationships.
"I feel like I have finally found what I have been searching for, for decades....I believe this is equivalent to spending decades in traditional therapy." ~ Marge Skinner
"I have had so many insights.…so much has changed in this little timeframe. I love it, absolutely love it. I love it so much because it finally puts all the things together that I have learned on my way. Its one package and I find that absolutely amazing." ~Tatiana Warchola
"I can't thank you enough for this course....I really don't have the proper words to fully convey my gratitude. Thank you so much." ~Tony Christopher
"Thank you Margaret, this work is such a gift. I feel it move through me, connect me to my humanity, soothe me, and help me feel empowered in an almost magical way." ~ Ken Page, Author of Deeper Dating
"This course...it has addressed my issues in a way that none of the other things I have engaged in (over many, many years) have quite succeeded at!" ~Kim
Finally, a revolutionary way to heal...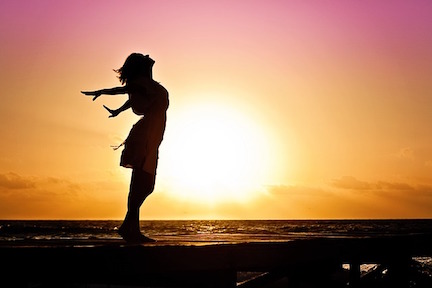 Are you ready to learn how to love yourself and free yourself of fear, anxiety and depression, guilt, shame, addictions and relationship problems?
Are you ready to learn to connect with yourself and your personal source of spiritual guidance, so that you can connect with a partner?
Whether you are new to Inner Bonding or a seasoned practitioner of the Inner Bonding process, you will be amazed at how much you learn and heal in my 30-Day Intensive Inner Bonding program.
"Thank you for a truly phenomenal course. This has been by far the best thing I have done for myself in all my many years of soul work....You can seek therapy for years at $100 a session or do a course with you that personally took me much further for a fraction of the cost....I'm glad I found you!" ~Karen
"This course was revolutionary for me. After years of self help books, self help courses, therapy, searching, meditating, pilgrimage, you name it…..FINALLY I found Inner Bonding as a method to come home to me in a powerful and authentic loving way." ~Maree
"I want to express my gratitude for offering the truly life-changing 30-day Love Yourself course. I have been through years of talk therapy, spiritual practice, medications and more. Finally, your program has provided a PROCESS for learning to love and heal myself, as well having ongoing dialogue with God." ~Amy H.
"I found it wonderful. It confirmed what I thought:that Inner Bonding is, at least for me, the best tool available for self transformation and living a better life!" ~Philippe Bouillé, France
"This course is the best thing ever happened to me." ~Tania
"Traditional psychotherapy could take years before it gives you the direct help you receive here from the first day."
~R. Hutchinson, M.A.
"From all other courses and trainings, this one is a diamond and I advise it to everyone...taking it was certainly one of the best things I could ever do for myself." ~Olga
If you have already taken this course, please refer your friends to it. They do not have to know anything about Inner Bonding to greatly benefit from this course.
Click Here to read more testimonials from previous courses.
Life-Changing, Self-Transformational...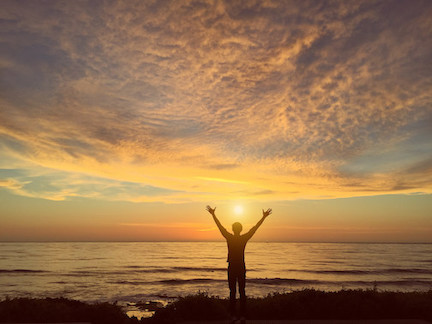 In this course - which will take only about 15-20 minutes a day - you're going to learn how to love yourself, rather than continue to reject and abandon yourself, which is the underlying cause of most anxiety, depression, guilt, shame, addictions and relationship problems.
People learn in different ways. Some people learn by seeing, some by hearing, and some by reading, and some in all of these ways. You will have an opportunity to learn in all of these ways, because here is what you will be receiving in this course:
Each day, for 30 days, you will be receiving an email from me that contains an article and an action step for you to take that day. Each simple action step, which you will be able to easily integrate into your day, will gradually lead you through the Inner Bonding process.
A number of times each week you will receive a 5-10 minute video or a 3-5 minute visualization that will support you in your healing process. I've created these videos and visualizations just for this course.
There will be a special forum that I've created just for this group. In this forum of compassionate and caring people, you will be able to share your experience and receive help from each other and from me.
In the forum you can ask your questions, and once a week we will have a live coaching call, where I will be answering your questions and helping you with your healing process.
If you can't make the call at that time, don't worry! I will be answering your questions that you asked in the forum and you will be receiving a recording of the coaching call.
"I really loved the course! It was incredible! The pace was perfect…I loved the fact that there were videos, conference calls, emails, a forum - everything! The depth of sharing was great as well, adding differing perspectives at each step along the way....it was AMAZING! Thank you from the bottom of my heart!!!!!!!" ~Danielle
"This course is definitely changing my life! At 57, with a lifetime of involvement in the human potential movement, all types of therapy, self-help,12-Step and Eastern philosophies under my belt, IB was the missing key I needed to access all this knowledge. ~Ann F.
"I absolutely loved this course....I think the one-month course with you was more helpful than the 10 years of therapy I've had. It's really, honestly, been life changing. Thanks for such an amazing and empowering program." ~S. Bross
"Thank you so much for this exceptional course....it has changed my life....it's the 'how to' manual that for me brings about the healing I've wanted for years, in more fully loving myself." ~Deb
"I started feeling much better from day 1 of the course, as I never felt in my life....So I think I've ended my 18 years research and found the right path for me.... thank you for your precious work; I really think it can make a difference in this world.~F.Z.
"I got SO MUCH out of your Inner Bonding course! Your teachings are so amazing, insightful, and filled with compassion; they continue to improve my life daily, and I am so very grateful. The forum and the coaching calls provided so much insight; I could not recommend this course more highly." ~Nancy
"I am a long-time Inner Bonder and I loved this course….this course crystalized the 6 steps of inner bonding for me in a way that I have not experienced or grasped before….Margaret answers each and every question from participants. And most of all, you get to share the experience with others. If you are frustrated or have a sense that you could be getting more out of your Inner Bonding practice, I highly recommend this course!" ~Kim
"Even though I have been a member of IB for almost a year and half, I continued to learn so much more....I highly recommend this course to new members as well as to long time members." ~Mark DeNovellis
This course was phenomenal. I have done inner child work before and I can tell the expertise you have in this system and how your system is uniquely transformational on many levels. This was life changing. I thank you for all the work you've done on yourself in order to bring this to us! ~Karen C
Our Guarantee
We will refund the cost of the course minus the cost of PayPal if you cancel within one week after the start of the course.
Prerequisites:
Watch the 1 hour Intro Video, which is included with the program

Take the free Inner Bonding course
Space is limited, so don't delay in learning how to love yourself, which is giving yourself one of the best gifts you can give to yourself.
"I loved the course because it was daily, easy to follow, practical and I trust the process. I loved that you were so available! Which is so rare. Everyone should do your work because it covers everything & you made it affordable for everyone to join. OUTSTANDING!!!!" ~Deb M.
"LOVED IT. Incredibly effective. Of all the therapeutic and spiritual practices I have explored, Inner Bonding is the most effective because it provided me a simple and direct, but also profoundly effective process for accessing love, respect and trust for myself." ~Amber DuPuy
"I have enjoyed this course very much and have benefitted greatly....I feel your practice gets to the root cause of the anxiety we bring upon ourselves from our wounded self. This is the best work I have come across so far since I began this journey a few years ago. This online course and the coaching calls were more effective than in-person sessions I had in the past. My experience has been that many coaches in this field talk about being/getting happy, but were lacking in the way to get there." ~Diane B.
(Photo by Boris Smokrovic)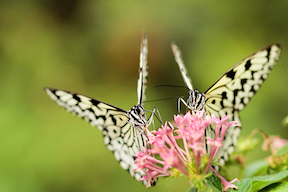 Come walk with me through this powerful self-healing course. I look forward to getting to know you!
The program cost is $199. You can register through PayPal - either with your PayPal account or with a credit card, or you can call our lovely assistant, Valerie, at 888-646-6372.