Daily Inspiration
How much of your behavior with others is to try to control getting love, approval or sympathy, or to control avoiding anger and disapproval? How often do you whine, complain, pout, explain, defend, debate, attack, judge, threaten, blame, withdraw, shame, and so on? You will always want to get approval or avoid disapproval when you are not being loving to yourself. Today, notice this without judgement, with curiosity and compassion for this controlling, wounded part of you.
By

Dr. Margaret Paul

"I loved your Self-Love Inner Bonding course! The daily emails are just enough information. I enjoyed the combination of written information, audios and videos. The "Daily Loving Actions" are focused and action-oriented. I loved the coaching calls with you. I appreciated that they're only 45 minutes, that people can write in their questions and not be present on the call, and that the calls are recorded. You were soooo loving on the calls. Sometimes I found myself feeling annoyed when people weren't succinct. Or when they weren't even asking a question. But you simply accepted it and gave love to everyone.
"I love how your self-love course includes every area of health – physical, emotional, mental, spiritual, financial and relational. I also love that the inner bonding process is so spiritual.
"As a former psychotherapist, coach and spiritual seeker, I've done a lot of work on myself over the past thirty plus years. Your inner bonding process and self-love course gave me additional tools to take my relationship with myself and my relationships with others to a new level of health, joy and love. I've already recommended your work to family, friends and coaching clients and will continue to do so. I look forward to future learning with you. Thank you so much for sharing your gifts!" 6.14
Lyndra Hearn Antonson
"I loved the 30-day course! I already miss the daily messages….It is changing my life in such a positive way--deeper awareness of feelings and intentions, stronger connection to feelings as an inner guide, greater sense of security within, and more willingness to trust God….I liked the variety of formats for messages--daily messages, videos, audios, coaching calls, forum….I liked having the material organized into daily lessons for 30 days and I took it at a pace that worked for me. Seems like an excellent format for learning. With gratitude and respect." 9/13
Dr. S.C.
After "Attracting your beloved" the "Love Yourself" course was amazing and absolutely necessary to understand Inner Bonding and the way it can affect my life.
I started my personal research in self-awareness in 1999 and never stopped it, going through therapy, reading tons of books, attending workshops, etc.
Mostly I've had Jungian psychotherapy and CBT; both of them were sometimes useful, but not resolutive.
In Jungian therapy I lacked guidelines, paths to follow, tools to deal with pain and life challenges; I went on to discover painful truths inside, but I had no idea how to deal with that. It's like the therapist expected I was able to solve them just because I could see them; I was also expecting this, but it didn't happen, mostly with big issues.
In CBT I lacked depth and access to my intuition. After having learnt some of the useful tools they teach you, I didn't know what to do with them as there was no link to the inner part of myself.
So despite all the energy I spent, I kept struggling with my pain for years, understanding it better than before, learning some tools, but still getting completely stuck with the bigger issues and feeling empty most of the time.
With Inner Bonding I started feeling much better from day 1 of the course, as I never felt in my life. I know it's right for me and I know it works because it feels so good inside. So I think I've ended my 18 years research and found the right path for me. Of course it's a lifetime path, and there will always be lots of new challenges to face, but I know now that is possible to deal with them. Going through an IB process always helps me to feel better, and it's such a relief after years of frustration, when I used to leave my therapist room more confused and painful than I was before going in.
So I think I'm going to take all the 30 days courses that you offer because I want to go deeper into the process; and also because I think that having a daily reminder for a while can help me to stay focused and including IB in my everyday life.
See you in the "Frequency" course, and thank you for your precious work; I really think it can make a difference in this world. 11.16
F.Z.
"The 30 day course was a powerful way to work with Inner Bonding. It's a great introduction for those new to IB, but it's also excellent for those experienced with IB because it takes the process to a deeper level. I've been going through some challenging life circumstances, and this course helped me to not only face these challenges but to learn, grow and heal from them. Much gratitude for this course and for IB." 9.13
K.L.
"I don't know how I found Dr. Paul or her amazing work. It must have been Guidance. I have been in most every type of therapy and therapist all over the world for the past 30 years attempting to find out what was the matter with me. To get to the bottom of it. To analyze my way to healthy, peaceful existence. I have worked with a total of 2 dozen different therapist to no avail. Since I found Dr. Paul and her amazing facilitators I understand for the first time in 49 years that I'm operating from Wounded Self 100%!
"After taking the at home 30 day course and becoming a gold member I have had the great honor to start working with a facilitator who is walking by my side on the path to healing and finding my core, loving, peaceful adult.
"Although the journey is daunting I'm no longer alone! Dr. Paul and her 'angels' I call them are a gift to humanity and the world! Her work saved my life. Before I found her I was making a plan to permanently end my depilating pain. She is a miracle." 7.15
Linda Frommeyer
"Even after doing IB for several years this course changed the way I approached my IB practice and allowed me to change critical false beliefs that I did not realized before.…it allowed me to go deeper in healing layers of my Self. I am now much more in the present moment living life guided through Spirit every second, taking care of myself in loving ways. I am thankful for having this opportunity and recommend it to anyone who wants to find peace and love in their life....that peace and love that lies in the depths of ourself once we heal the protections!" 11.13
Denise Dziwak
Love Yourself: A 30-Day Inner Bonding Experience
The next 'Love Yourself' Course starts August 23, 2017.
Are you ready to learn how to love yourself?
Love Yourself: A 30-Day Home-Study Inner Bonding Experience with Dr. Margaret Paul, to self-heal anxiety, depression, guilt, shame, addictions and relationships.
"I feel like I have finally found what I have been searching for, for decades....I believe this is equivalent to spending decades in traditional therapy." ~ Marge Skinner
"I can't thank you enough for this course....I really don't have the proper words to fully convey my gratitude. Thank you so much." ~Tony Christopher
"Thank you Margaret, this work is such a gift. I feel it move through me, connect me to my humanity, soothe me, and help me feel empowered in an almost magical way." ~ Ken Page, Author of Deeper Dating
"This course...it has addressed my issues in a way that none of the other things I have engaged in (over many, many years) have quite succeeded at!" ~Kim
Finally, a revolutionary way to heal...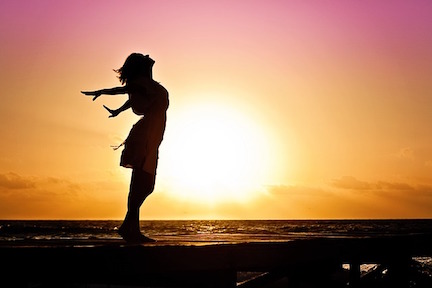 Are you ready to learn how to love yourself and free yourself of fear, anxiety and depression, guilt, shame, addictions and relationship problems?
Are you ready to learn to connect with yourself and your personal source of spiritual guidance, so that you can connect with a partner?
Whether you are new to Inner Bonding or a seasoned practitioner of the Inner Bonding process, you will be amazed at how much you learn and heal in my 30-Day Intensive Inner Bonding program.
"Thank you for a truly phenomenal course. This has been by far the best thing I have done for myself in all my many years of soul work....You can seek therapy for years at $100 a session or do a course with you that personally took me much further for a fraction of the cost....I'm glad I found you!" ~Karen
"This course was revolutionary for me. After years of self help books, self help courses, therapy, searching, meditating, pilgrimage, you name it…..FINALLY I found Inner Bonding as a method to come home to me in a powerful and authentic loving way." ~Maree
"I want to express my gratitude for offering the truly life-changing 30-day Love Yourself course. I have been through years of talk therapy, spiritual practice, medications and more. Finally, your program has provided a PROCESS for learning to love and heal myself, as well having ongoing dialogue with God." ~Amy H.
"I found it wonderful. It confirmed what I thought:that Inner Bonding is, at least for me, the best tool available for self transformation and living a better life!" ~Philippe Bouillé, France
"This course is the best thing ever happened to me." ~Tania
"Traditional psychotherapy could take years before it gives you the direct help you receive here from the first day."
~R. Hutchinson, M.A.
"From all other courses and trainings, this one is a diamond and I advise it to everyone...taking it was certainly one of the best things I could ever do for myself." ~Olga
If you have already taken this course, please refer your friends to it. They do not have to know anything about Inner Bonding to greatly benefit from this course.
Click Here to read more testimonials from previous courses.
Life-Changing, Self-Transformational...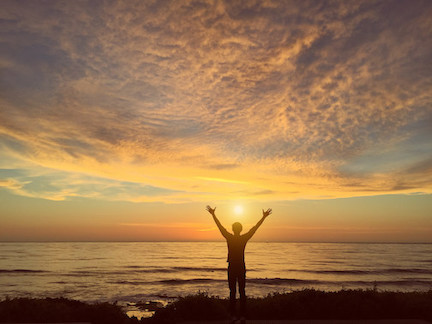 In this course - which will take only about 15-20 minutes a day - you're going to learn how to love yourself, rather than continue to reject and abandon yourself, which is the underlying cause of most anxiety, depression, guilt, shame, addictions and relationship problems.
People learn in different ways. Some people learn by seeing, some by hearing, and some by reading, and some in all of these ways. You will have an opportunity to learn in all of these ways, because here is what you will be receiving in this course:
Each day, for 30 days, you will be receiving an email from me that contains an article and an action step for you to take that day. Each simple action step, which you will be able to easily integrate into your day, will gradually lead you through the Inner Bonding process.
A number of times each week you will receive a 5-10 minute video or a 3-5 minute visualization that will support you in your healing process. I've created these videos and visualizations just for this course.
There will be a special forum that I've created just for this group. In this forum of compassionate and caring people, you will be able to share your experience and receive help from each other and from me.
In the forum you can ask your questions, and once a week we will have a live coaching call, where I will be answering your questions and helping you with your healing process.
If you can't make the call at that time, don't worry! I will be answering your questions that you asked in the forum and you will be receiving a recording of the coaching call.
"I really loved the course! It was incredible! The pace was perfect…I loved the fact that there were videos, conference calls, emails, a forum - everything! The depth of sharing was great as well, adding differing perspectives at each step along the way....it was AMAZING! Thank you from the bottom of my heart!!!!!!!" ~Danielle
"This course is definitely changing my life! At 57, with a lifetime of involvement in the human potential movement, all types of therapy, self-help,12-Step and Eastern philosophies under my belt, IB was the missing key I needed to access all this knowledge. ~Ann F.
"I absolutely loved this course....I think the one-month course with you was more helpful than the 10 years of therapy I've had. It's really, honestly, been life changing. Thanks for such an amazing and empowering program." ~S. Bross
"Thank you so much for this exceptional course....it has changed my life....it's the 'how to' manual that for me brings about the healing I've wanted for years, in more fully loving myself." ~Deb
"I started feeling much better from day 1 of the course, as I never felt in my life....So I think I've ended my 18 years research and found the right path for me.... thank you for your precious work; I really think it can make a difference in this world.~F.Z.
"I got SO MUCH out of your Inner Bonding course! Your teachings are so amazing, insightful, and filled with compassion; they continue to improve my life daily, and I am so very grateful. The forum and the coaching calls provided so much insight; I could not recommend this course more highly." ~Nancy
"I am a long-time Inner Bonder and I loved this course….this course crystalized the 6 steps of inner bonding for me in a way that I have not experienced or grasped before….Margaret answers each and every question from participants. And most of all, you get to share the experience with others. If you are frustrated or have a sense that you could be getting more out of your Inner Bonding practice, I highly recommend this course!" ~Kim
"Even though I have been a member of IB for almost a year and half, I continued to learn so much more....I highly recommend this course to new members as well as to long time members." ~Mark DeNovellis
This course was phenomenal. I have done inner child work before and I can tell the expertise you have in this system and how your system is uniquely transformational on many levels. This was life changing. I thank you for all the work you've done on yourself in order to bring this to us! ~Karen C
Our Guarantee
We will refund the cost of the course minus the cost of PayPal if you cancel within one week after the start of the course.
Prerequisites:
Watch the 1 hour Intro Video, which is included with the program

Take the free Inner Bonding course
Space is limited, so don't delay in learning how to love yourself, which is giving yourself one of the best gifts you can give to yourself.
In addition, you will receive $100 off the current price of SelfQuest, as a way of following up on your learning and healing! This means that you can purchase SelfQuest for $297 rather than the regular $397 - a 25% discount!
"I loved the course because it was daily, easy to follow, practical and I trust the process. I loved that you were so available! Which is so rare. Everyone should do your work because it covers everything & you made it affordable for everyone to join. OUTSTANDING!!!!" ~Deb M.
"LOVED IT. Incredibly effective. Of all the therapeutic and spiritual practices I have explored, Inner Bonding is the most effective because it provided me a simple and direct, but also profoundly effective process for accessing love, respect and trust for myself." ~Amber DuPuy
"I have enjoyed this course very much and have benefitted greatly....I feel your practice gets to the root cause of the anxiety we bring upon ourselves from our wounded self. This is the best work I have come across so far since I began this journey a few years ago. This online course and the coaching calls were more effective than in-person sessions I had in the past. My experience has been that many coaches in this field talk about being/getting happy, but were lacking in the way to get there." ~Diane B.
(Photo by Boris Smokrovic)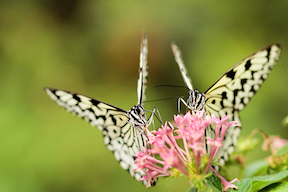 Come walk with me through this powerful self-healing course. I look forward to getting to know you!
The program cost is $199. You can register through PayPal - either with your PayPal account or with a credit card, or you can call our lovely assistant, Valerie, at 888-646-6372.