Attracting your Beloved: A 30-Day At-Home Course
The next course will start on April 3rd, 2019
This course is offered twice a year.
Are you ready to find the love of your life?
Attracting your Beloved: A 30-Day Home-Study Experience With Dr. Margaret Paul - To Learn How to Attract the Love of your Life!
"I wanted to thank you for the Attract your Beloved course - I learnt so much from that course & from previous courses. Over time it's been changing my relationship with myself & others in such an amazing way. I've also met my beloved. He first contacted me while I was doing your Attract your Beloved course but I didn't recognize our potential as a couple initially because I was hung up on immediate chemistry. Over time I noticed he had a lot of the characteristics you discussed in the course. We became a couple on 24 December last year & on a trip to Hawaii last month he proposed to me. I've never experienced unconditional love from a partner before, it's feels solid & safe. I'm so privileged to have him in my life & without your words of advice I wouldn't have given him a proper chance. Thank you so much. " ~ Sarah
"I wanted to let you know that after taking the 30 day 'Attracting Your Beloved' course I have met and begun a new relationship – the first one in 7 years at the age of 40!....I am astonished that I have met someone so kind, honest, open and relaxed....I'm in no doubt that this has happened due to the inner work I have undertaken since discovering Inner Bonding and I am so very grateful to you and to my higher guidance." ~ Annie
"I benefitted enormously from this course. It has given me a completely new understanding of what a beloved is, what a relationship is, what true commitment is, and so many of the misconceptions that have hindered me in these areas." ~Cornell
"I am finding this course one of the most laser sharp, get down to the nitty gritty courses I have ever taken. Thank you for putting to words what I feel and for the great clarity...truly so transformational." ~Karen
"I had so many 'aha'-experiences in this wonderful and very rich course and learned so much new about myself and relationships. I feel now much safer and clearer in navigating dating and relationships and finding out what is the best for me and the others. Thank you so much!" ~ A.C.

Are you ready to learn how to find love?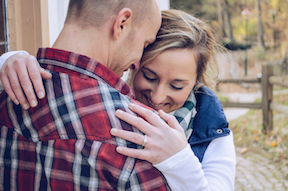 Are you ready to learn about what may be blocking you from attracting the love of your life – and to attract at your common level of health rather than your common level of woundedness?




Are you ready to discover how to quickly tell if someone is truly available for a committed relationship – and stop wasting time with unavailable partners?




Are you ready to discover the difference between love and love addiction, between love and infatuation, and between getting love and sharing love?




(Photo by Kelly Sikkema)



"It's utter magic how much this course helped me. Before signing up, I feared it would be too advanced, given my track record in love, but all that turned around with this course." ~Miriam W.
"I deeply appreciated the course. It was enlightening and I finally started feeling better after years of struggling for a painful breakup. I think this course it's more than "just" attracting our beloved, because it gives people so many keys to live a better life." ~F.Z.
"Thanks so much for the Beloved course. I really appreciate your forthright responses on the forum, and the way you cut through to the truth and the heart of the matter. I really value being able to draw on all your wisdom and insight so that I can gain more clarity for my life. After a lifetime of codependence, I'm learning new ways of being in the world, ways that feel freer and more empowering. I'm so grateful to have you as a guide to show me the way." ~Kate
"I took your Attracting your beloved e-course last year and it was life changing." ~Cami
"I loved this course. The information you covered is not found anywhere else...I feel much more confident about meeting my beloved." --Julie
"This course was a real game changer and opened my eyes in so many ways!" ~Anna
If you are ready to learn how to find love and attract your beloved, then this course is for you! (Photo by Katie Treadway)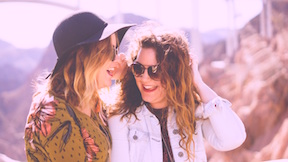 In this powerful course – which will take only about 15 minutes a day - you're going to learn how to become an available partner and to attract an available partner.
People learn in different ways. Some people learn by seeing, some by hearing, and some by reading, and some in all of these ways. You will have an opportunity to learn in all of these ways, because here is what you will be receiving in this course:
Each day, for 30 days, you will be receiving an email from me that contains an article and an action step for you to take that day. Each simple action step, which you will be able to easily integrate into your day, will gradually teach you how to attract your beloved.
A number of times each week you will receive a short video or a visualization that will support you in manifesting your beloved. I've created these videos and visualizations just for this course.
There will be a special forum that I've created just for this group. In this forum of compassionate and caring people, you will be able to share your experience and receive help from each other and from me.
In the forum you can ask your questions, and once a week we will have a live coaching call, where I will be answering your questions and helping you with your healing process.
If you can't make the call at that time, don't worry! I will be answering your questions that you asked in the forum and you will be receiving a recording of the coaching call.



"Wow! ....This course brought me astounding 'ahas' of clarity that no other course or materials have come close to doing....I wouldn't be surprised if other dating/love coaches are signing up for Dr. Margaret's course."~Madison
"Thank you so much again for a wonderful course. I have taken all of your 30 day courses, and each one takes me to a new level by opening my heart and mind one step further! I used to be incredibly skeptical on relationships. But together the Relationship course and the Attracting your Beloved course have changed me completely." ~Carolina
"Best gift I have ever given to myself! What I have learned is priceless." ~Kimberly

Our Guarantee: We will refund the cost of the course minus the cost of PayPal if you cancel within one week after the start of the course.
Prerequisites:
Watch the 1 hour Intro Video, which is included with the program

Take the free Inner Bonding course
"My life has transformed so much over the last month! Since signing up to the course I have attracted 3 beautiful men into my life..." ~Clare Millar, Eat For Victory
"I have benefited tremendously....The thing I find most surprising is that an online course can be so effective....This has been more effective than in-person sessions with therapists." ~Diane
(Photo by William Stitt)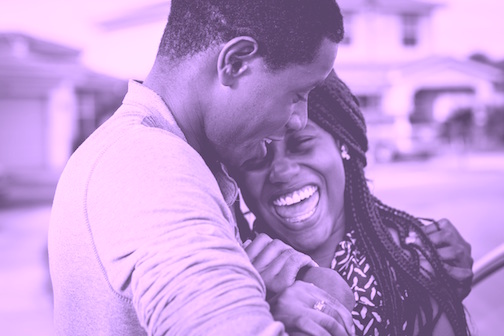 Space is limited, so don't delay in giving yourself one of the best gifts you can give to yourself if you want to be in a loving, committed, relationship. Start learning today how to find love - how to attract your beloved.
Come walk with me through this powerful course to attract your beloved! I look forward to getting to know you!
The program cost is $199. You can register through PayPal - either with your PayPal account or with a credit card, or you can call our lovely assistant, Valerie, at 888-646-6372.

Daily Inspiration
Open your heart to the beauty around you - to the wonder of nature, to the caring of others, to expressions of creativity, to the presence and joy of animals. Allow the beauty around you to open your heart to love.
By

Dr. Margaret Paul

"Wow! Forget trying to 'get engaged' or 'get the guy' or 'find the one'. This course brought me astounding 'ahas' of clarity that no other course or materials have come close to doing. There are fundamental aspects of this course and most importantly in Dr. Margaret's compassionate and expert facilitation (not advice) that sets it totally apart from every other course being offered in this area. This course is not just about dating, rules or gender based behaviour of men and women. This course is about true love, connecting to your own higher guidance so you always know how to make your own loving decisions for yourself in every situation and at every stage – enabling you to let go of the need to ever again depend on a dating/love/ life coach, psychic or spiritual teacher. I wouldn't be surprised if other dating/love coaches are signing up for Dr. Margaret's course." 10.14
Madison
I am extremely pleased with the 30-day Love Yourself Inner Bonding course. I have been following your work for some time and have found it very illuminating and helpful, but I was never quite sure how exactly to DO the Inner Bonding process (meaning that I read the steps and various articles and listened to workshops, but I hesitated to actually try it as I was daunted!).
I found the Love Yourself course extremely valuable. It was incredibly well designed, broken down into manageable steps to take day by day, with lots of fantastic support on the forum, so that I was able to gradually learn how to practice Inner Bonding (and begin to love myself!). With diligent attention and practice (all the elements to support me were there in the emails, audios, videos, coaching calls, and forum) I definitely feel that I leaped light years ahead in my capacity to have a loving adult inside of me and to begin to move out of the place of my wounded self guiding my life (to my pain and detriment!). This course is a lovely complement to any other psychological or spiritual work one is doing, and frankly, it has addressed my issues in a way that none of the other things I have engaged in (over many, many years) have quite succeeded at! I will definitely continue to use the Inner Bonding process in my life and will stay connected with the community! Thank you so much for your love and support, Dr. Margaret!
Kim
"I took your Attracting your beloved e-course last year and it was life changing."
Cami
"Thank you for a revealing and insightful course. I truly learnt the qualities of what is needed to attract and keep a truly loving relationship with myself and my beloved.

"I also found it extremely useful to work personally with Dr. Margaret on the telephone calls, and understand the dynamics that were keeping me locked in the same old patterns in relationships.

"I have taken many 'love' courses, but many do not place enough emphasis on cultivating that loving relationship with self and how this should be done. I am also pleased to say, that I obtained clarity on all relationships in my life and not just in relationship to men"
Claudia
"I feel the Inner Bonding course coupled with Attracting Your Beloved are a powerful combination that I have benefited from tremendously. Given relationships are one of the greatest struggles in life, the Attracting Your Beloved course really takes the IB home by zeroing in on the relationship blocks and patterns. This is a great course and thank you very much for offering it. Attracting Your Beloved helped me to see how judgmental and passive aggressive I behaved in past relationships. IB has helped me not to abandon myself as I used to do. Together these helped me raise my frequency and I truly attracted a high quality person and may have found my beloved. I would not have done this without the work I did with you. Asking you questions in the forum was extremely helpful. The thing I find most surprising is that an online course can be so effective. Your daily presence through the videos and forum, coupled with the coaching calls made me feel you are present with us. This has been more effective than in-person sessions with therapists. I commend your approach! I have recommended you to family and friends. I will forever be grateful for the healing I experienced through your work. "
Diane
"I benefitted enormously from this course. It has given me a completely new understanding of what a beloved is, what a relationship is, what true commitment is, and so many of the misconceptions that have hindered me in these areas. It has also shown me the necessity of becoming a beloved to my own essence first. The gentleness, compassion and amazing clarity presented here will stay with me and guide me for the rest of my life. Thank you Margaret. Your teaching is a true blessing." 10.14
Cornell