Daily Inspiration
When someone has hurt you deeply and you just want to get back at him or her, ask yourself: What is the high road? What is truly loving to myself? Will hurting another heal me?
By

Dr. Margaret Paul

Private Phone & Skype Sessions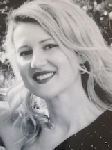 Irena Grgona
Phone & Skype sessions are available with Dr. Margaret Paul and other Inner Bonding® Facilitators.
Mark Lersch - Inner Bonding Facilitator
Mark demonstrates a fairly long Inner Bonding process. This video is about 15 minutes.