Daily Inspiration
Ask yourself 100 times today, "What is in my highest good right now?" In this moment, do you need to work, exercise or rest? Do you need to eat or stop eating? Do you need to offer caring or support to someone? Do you need to speak up for yourself with someone? Asking what is in your highest good will keep you connected with Spirit and on track in taking loving action for yourself and with others.
By

Dr. Margaret Paul

The Inner Bonding Intensive is an incredible experience. I was amazed at what was accomplished in 5 short days! I will say to my friends and family, 'Don't walk - run to the nearest Inner Bonding Intensive!.'
Wanda Vosseler


"I love this workshop. Before I came here I didn't realize that I had a lot of healing to do for myself. I never knew how I was supposed to take care of myself. I thought that making sure everyone was o.k. was the right thing to do. I never thought it was a part of being controlling." L.A. Workshop, 1/08
Sam Lam


'The knowledge I gained is life changing. It has given me a whole new way to work with my wife on our relationship to make it stronger and more complete. It has given me an approach to make me a better more complete person.' Colorado Intensive, 10.10
David Airth


"No matter how often I do this workshop I always receive a 'golden nugget' every time. This new awareness allows me to explore further & always brings amazing insight & growth. Thanks, Margaret for another wonderful experience." Kripalu Workshop, 9/08
Merry Oislander


" Very loving, respectful - very informative, both verbal and printed - the experiential parts were great!" Toronto Workshop - Toronto, Canada - 4/2001
Phil Ciglin


"Coming to this Intensive has opened a huge awareness of how I have been abandoning myself by being a caretaker to control others. I have gently been led to my inner child and have given myself permission to cherish her with the support of her loving guidance." Colorado Intensive, 7/07
Penny Boyle


Free Webinar/Teleseminar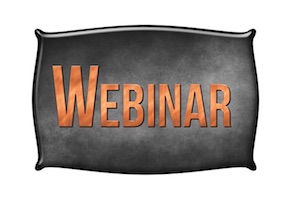 Dr. Margaret Paul offers FREE Webinar/Teleseminars on various subjects. If you miss it, you can click on the link in the store and download it. It is free until the next webinar.