Daily Inspiration
Children roll with belly-laughter at everyday things. I was never like that. (but sure am now!)
By

Dr. Erika Chopich

'Absolutely amazing. This is my 4th Intensive and each one I have gotten more and more out of it.' Colorado Intensive, 7.11
Alan Wakefield


'I've read so many books in self-help, attended many workshops, but I have never experienced something like Inner Bonding. It touches me so deeply and opened my eyes to see who truly I am, and gave me a powerful tool to heal any issue I want to heal.' Intensive, Colorado 10.11
Raed Almutairi
"Everyone is always telling me to stop being so controlling. Margaret is the first one who has given me the tools to do it - a way to reconnect with my core - my inner child - and learn how to take responsibility and feel the hurts that lie underneath it all. I feel incredibly empowered." Kripalu Workshop, 9/08
Connie Florio Welton


Margaret is the most talented healer on the planet today. If you are serious about healing yourself and our world, you should go to her intensive.
Pamela LaTulippe
'I experienced a very loving and healing environment. This loving support allowed me to explore feelings and painful experiences I have hidden from for most of my life. I am experiencing openness, release, and more centeredness that I have felt in years. Come and try it. You will feel safety and support here. God loves you always.' Santa Barbara Intensive, 1/2010

Michael Utter


'I have worked with Margaret for some months prior to the Intensive. During this work, I gained a lot of clarity about myself. But it wasn't until I came to the Intensive that it all energetically came together. I get it. I get me. And the Intensive was instrumental in me finally waking up to my own true self. Margaret Paul is an angel for those seeking the truth about their true essence, and what keeps them from experiencing themselves as true spiritual beings.' Colorado Intensive 4.14
Anonymous
Free Webinar/Teleseminar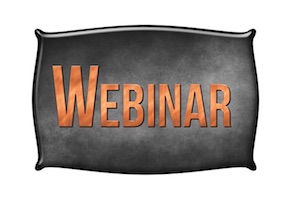 Dr. Margaret Paul offers FREE Webinar/Teleseminars on various subjects. If you miss it, you can click on the link in the store and download it. It is free until the next webinar.