Daily Inspiration
Do you judge others or accept others? (Accepting is not the same as condoning). Do you judge yourself or accept yourself? Today, notice who you choose to be, accepting or judgmental. Who you choose to be has nothing to do with who someone else is or what they are doing. You have free will to choose to be loving or unloving, accepting or judgmental. No one determines that for you, no matter what they are doing.
By

Dr. Margaret Paul

"Margaret & Mike created a space for me to connect with Jesus in a way that I'd not connected in about 10 years. I learned on a deep cellular level how it truly is up to me, the loving Adult, to love & cherish my journey here on Planet Earth. And from that loving & cherishing place within Me, will all that I need & want flow & manifest itself."


M.G.


'I have got lots of validation about the wisdom I have inside of me. I have learned a lot about myself watching other people's work. It was very educational on emotional and spiritual levels.' Santa Barbara Intensive, 2.12
Gloria Quispe
'Working with Margaret Paul was truly a gift. She is a master healer who is gifted and wise but so loving so kind, so willing to be personal and very encouraging. I have been trying so long to help myself heal from the abuse that I experienced in my life, to stop doubting myself and really start loving myself. Inner Bonding has helped me connect to my Loving Adult self and has truly taught me that I can take loving responsibility for myself.' Colorado Intensive, 7.11
Barbara Green


It is a wonderful, precious experience to be able to connect with the pain and heal it with love. There are so many other insights on how I can now make my life be full of joy and peace.
Denise Dziwak
"This was an amazing experience to learn how very much my Inner Child needs ME to be here for her and love her. The most wonderful insight was knowing I can love my little girl and take care of her needs first, yet still be the giving person to others I was meant to be. Thank you so much Margaret and Sharon for helping me to see the beauty I have inside." Durango Intensive, 10/07
Tamara Stover


"I feel that the Inner Bonding process is the most useful one I've found to date for deep healing. It combines the best of psychodynamic, cognitive and spiritual processes for the integration of the mind, heart and spirit." Lucerne Valley Intensive, 7/06
Dr. Ilene Krems


Free Webinar/Teleseminar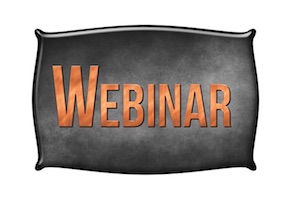 Dr. Margaret Paul offers FREE Webinar/Teleseminars on various subjects. If you miss it, you can click on the link in the store and download it. It is free until the next webinar.
Date
Event
Location
Hosted By
Pages: