Daily Inspiration
Seek not to give authority to others to tell you who you are or what is right or wrong for you. When you open to your spiritual Guidance, you become the world's authority on you! Only your own Guidance knows who you are and what is in your highest good. Today, seek to know yourself and support your highest good through being open to learning with your higher self.
By

Dr. Margaret Paul

"Thank you! A wonderful taste of reconnecting with myself - a loving, gentle weekend with some real tools to bring home." Rowe, MA, 4/04
Joe Gelbard


"A deepening of my process - of knowing myself and loving myself and others more fully." Los Angeles, May 2000
Susan Rosenstein


"I came into this weekend scared of having to expose myself. I feared expressing my feelings of shame and guilt and embarrassment. I most especially was afraid to cry in front of others. I felt like I'd rather die than to be so vulnerable amongst strangers. But, after having participated this weekend I feel some of that fear has diminished and I now know that it's okay to cry without embarrassment or shame. I feel safe." LA Workshop 9/10/01
Cheri Shankar


'The Inner Bonding Workshop has allowed me the freedom to spread my wings. For many years I felt like a bird locked in a cage. I possess this God given talent of flight however I'm confined to this tiny cage. Inner Bonding helps to raise your Spiritual I.Q. so that you may figure out how to unlock this cage and begin to do what God has put us here to do…FLY.' LA Workshop, 3.7.10

Donald Walker


"I found the Inner Bonding concept to be an idea I can use to change my poor thinking and negative habits. Unlike 'regular' therapy, this gives you a hammer and nail to do some work, to "see" what we do inside ourselves to keep us stuck, and a way to change it." Rowe, MA, 4/04
Tom Hillenbrand


"The workshop helped me see that there is a bridge between the science of psychology and spirituality, that mind and spirit can exist harmoniously in one body. The workshop helped me heal the holes in my heart bored there by the slow drip of life's insanity." Omega Workshop, 5/04
Rhonda Gomez


The Founders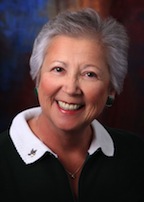 Get to know Dr. Erika Chopich, one of the co-creators of the Inner Bonding process.
Erika Chopich, Ph.D.
CO-CREATOR OF INNER BONDING
Dr. Chopich holds a Ph.D. in psychology, is a best-selling author, and an ordained Chaplain. She has worked extensively with the homeless population around the country. Erika has a medical background and before practicing as a psychotherapist, she was an administrator for the Los Angeles Free Clinic. In addition to working with individuals, groups, and business mediation, Erika is an accomplished speaker and seminar leader. She has appeared on many radio and TV shows, including the Oprah show. She is co-author of Healing Your Aloneness and the Healing Your Aloneness Workbook, which have been translated into seven languages and are bestsellers in Germany.
Erika currently resides in Berthoud, Colorado. She is an accomplished pilot and an experienced chef. She continually offers her insight, creativity, quick-wit, humor and playfulness to the ever-evolving process of Inner Bonding. In addition, her unique ability to see and speak with Teachers supports the Inner Bonding process with a constant source of new information.
Erika writes and publishes her blog from a deep appreciation of nature and of life. She has the ability to observe, apply and to teach the Inner Bonding process in every, day-to-day, situation. Her observations and her humor have gathered a large following.
Erika is passionate about her horses and spends much of her free time training and riding them. She also enjoys photography and paints in pastels. Her two dogs, Merlin and Frodo are her constant companions.
---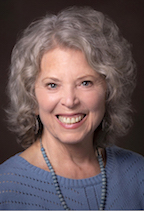 Get to know Dr. Margaret Paul, one of the co-creators of the Inner Bonding process.
Margaret Paul, Ph.D.
CO-CREATOR OF INNER BONDING
Dr. Paul is the author/co-author of several best-selling books, including Do I Have To Give Up Me to Be Loved By You?, Inner Bonding, Healing Your Aloneness, The Healing Your Aloneness Workbook, Do I Have To Give Up Me to Be Loved By My Kids?, and Do I Have To Give Up Me To Be Loved By God? Dr. Paul's books have been distributed around the world and have been translated into eleven languages.
Margaret holds a Ph.D. in psychology and is a relationship expert, noted public speaker, workshop leader, educator, chaplain, consultant and artist. She has appeared on many radio and TV shows, including the Oprah show. She has successfully worked with thousands of individuals, couples and business relationships and taught classes and seminars since 1967.
Margaret continues to work with individuals and couples throughout the world -- mostly on the phone. She is able to access spiritual Guidance during her sessions, which enables her to work with people wherever they are in the world. Her current passion is working on and developing content for this Website, as well as distributing SelfQuest®, the software program that teaches Inner Bonding® and is donated to prisons and schools, as well as sold to the general public.
Margaret is passionate about helping people rapidly heal the root cause of their pain and learn the path to joy and loving relationships.
In her spare time, Margaret loves to paint, make pottery, take photos, watch birds, read, ride horses, and spend time with her grandchildren.