Daily Inspiration
A wise glider pilot taught me that turbulence is a sign of lift....if you know how to turn towards it. It is the same with all conflict. By Dr. Erika Chopich

"Inner bonding has helped us to love and care for ourselves, so that we share our lives and love from a full and connected place without codependent expectations. We focus on our own highest good and support this in each other. This has allowed us to feel truly free, empowered, deeply loving and supported in our journey together."
Sylvia and Sean
"I have been dieting my whole entire life, fighting the ups and downs of using food to deal with loneliness, stress, and grief. If I felt empty, I used it to fill up the empty spaces. If I felt stress, I used food to calm down. If I felt grief, I used food for comfort. Heck, I used food to celebrate as well. I then found it necessary to judge myself as a weak human being because I had fallen off the "diet" wagon again. I had one particularly potent discussion with Margaret when I said "but I NEED sugar" and Margaret asked me to replace the word sugar with love. "but I NEED love", I said, and "ah" I got it in that instant, I never needed the sugar, I had made sugar my form of attainable love. I thought before that I could only get love from another person. I had not yet learned the powerful Inner Bonding process that taught me how to bring love to my Inner Child and give myself what I really needed, love. So each time I found myself reaching for my favorite peanut m & m's, or some other sweet of choice, I would stop and ask myself what I needed, and most assuredly it was love. I found how the real thing, love, satisfies in ways that no other addictive substance could satisfy. Love is what heals, helps ground me, gives me a sense of well-being. As I practiced Inner Bonding, my cravings disappeared. I have love in abundance and love to share. I have lost 20 pounds without a single day of dieting, and am sure the rest will follow, and I will never have to diet again. I can just ask my body what it needs, and it has all the answers….Spirit provides all the love I've ever wanted or needed and food is no longer used as its substitute."
Suzi Korsak
"By learning to take personal responsibility for our own "stuff," we are able to enjoy the true essence of one another. Our love continues to retain the passion, intimacy, and playfulness that we shared when we first met."
Jeff and Elaine
True emotional intimacy, and especially sexual intimacy for me (I've learned) can only exist when I am open to being my authentic self. Intimacy starts with me. The Inner Bonding work I've done both individually and as a couple has allowed me to recognize the beauty within me, and ultimately, free myself of deep fears which meddled in my relationships for far too long. Eventually, every relationship in my life blossomed and deepened as I continued to grow and learn to act from loving kindness, first with myself, and then with others, allowing me to be available for truly soulful relationships. "Thank you Margaret for being a source of light for me to find myself."
Jeff Frymer
"I'm finding your course EXTREMELY useful... better than any other course I took on relationships."
L.S.
The relationship toolbox was my first introduction to Inner Bonding. The toolbox itself was very well organized, allowing me enough time to go through each week's articles which I also shared with my husband. Each article was written in language that was easy to understand and in such a way that it helped me to realize my responsibility in the relationship system. My husband also found them to be very enlightening in terms of his end of the relationship system. I have recommended the relationship toolbox to many people and my husband and I were both so pleased that we joined the Inner Bonding community. Thanks for creating this wonderful system!


Susan Floss
Courses
Frequency: Your Spiritual Guidance & The Art of Manifestation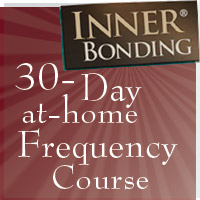 In this course - which will take only about 20 minutes a day - you're going to learn about:
The beliefs and behaviors that block you from your spiritual connection

How to raise your frequency and keep it high

How to connect with your personal source of spiritual guidance

How to move from mind dominion to soul dominion

How to learn to trust your spiritual Guidance

How to make the Law of Attraction work for you to manifest your dreams
Click here for more information about the Frequency 30-day course.
---
Love Yourself: A 30-Day Inner Bonding Experience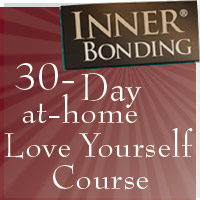 In this course - which will take only about 15-20 minutes a day - you're going to learn how to love yourself, rather than continue to reject and abandon yourself, which is the underlying cause of most anxiety, depression, guilt, shame, addictions and relationship problems.
People learn in different ways. Some people learn by seeing, some by hearing, and some by reading, and some in all of these ways. You will have an opportunity to learn in all of these ways, because here is what you will be receiving in this course:
Each day, for 30 days, you will be receiving an email from me that contains an article and an action step for you to take that day. Each simple action step, which you will be able to easily integrate into your day, will gradually lead you through the Inner Bonding process.
A number of times each week you will receive a 5-10 minute video or a 3-5 minute visualization that will support you in your healing process. I've created these videos and visualizations just for this course.
There will be a special forum that I've created just for this group. In this forum of compassionate and caring people, you will be able to share your experience and receive help from each other and from me.
In the forum you can ask your questions, and once a week we will have a live coaching call, where I will be answering your questions and helping you with your healing process.
If you can't make the call at that time, don't worry! I will be answering your questions that you asked in the forum and you will be receiving a recording of the coaching call.
Click here to learn more about the 30-Day Love Yourself Course.
---
Loving Relationships: a 30-Day At-Home Relationships Course
In this course - which will take only about 20 minutes a day - you're going to learn about:
The fears and beliefs that create relationship conflict and distance, and how to heal them within your relationship or on your own

What is in the way of emotional connection, and sexual intimacy and passion

How to lovingly manage conflict

How to communicate your feelings and needs in a way that creates intimacy rather than distance

How to keep love alive throughout your relationship
(Please Note: This course is NOT the same as 'The Intimate Relationship Toolbox'. They are two entirely different experiences).
Click here to learn more about the Loving Relationships Course.
---
Dr. Margaret Paul's "Intimate Relationship Toolbox"
Are you tired of feeling lonely and disconnected from your partner?
Are you tired of the negative circle of anger and withdrawal that you get into?
Are you ready to heal your relationship, or heal yourself so that you can find the relationship of your dreams?
Click here to learn about this 12 week online course!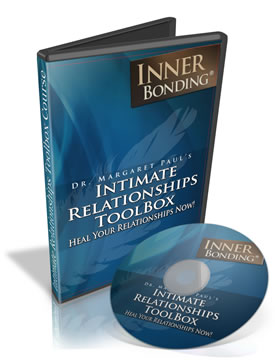 ---
Dr. Margaret Paul's "Permanent Weight Loss Course"
Are you stuck in your weight loss?
Are you still gaining and losing weight?
Are you ready to heal the root cause of food addiction and attain permanent weight loss?
Click here to learn about this 12 week online course!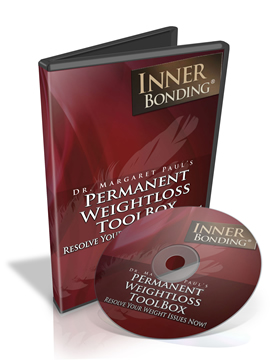 ---
Sheryl Paul's "Birthing a Mother Course"
The Missing Link that will revolutionize the way you become a mother – even if you're not yet pregnant!

Why most books, forums, and classes only reinforce your anxiety and set you up for unrealistic expectations that lead to guilt and depression

The 3 Mental Shifts you need to make to prepare for motherhood

The 7 Essentials Steps that will calm your anxiety at any stage

Most women who are trying to conceive, pregnant, or new mothers believe that if they eat the right foods, read the right books, and take the right classes, they'll be able to manage their fertility or pregnancy anxiety, prevent postpartum depression, and be prepared to bond with their newborn.


I was one of these women, struggling either emotionally or physically at every stage of becoming a new mother. Although I had counseled thousands of women through transitions and had appeared several times as an expert on Oprah, nothing prepared me for the emotional and spiritual earthquake of my own transition.
Click here to learn more about this course:
---
Healing Your Aloneness: The Inner Bonding Workshop
These CDs are the complete 12-hour weekend Inner Bonding® workshop, which you can do on your own or with another person. A Workbook and the Introductory DVD are included. Includes lecture, discussion, experiential exercises, and demonstration sessions. This Workshop teaches you how to connect with a personal source of spiritual wisdom and love that you can always turn to for guidance towards your joy and highest good. You will learn how to heal the wounded parts of yourself, how to move beyond your false beliefs and into truth, and how to access your creative, loving and joyful essence.
Click here to purchase this complete 12-hour weekend Inner Bonding® workshop