Daily Inspiration
Welcome conflict as an opportunity to challenge yourself to learn what Spirit is trying to teach you about love. If you embrace conflict with a deep desire to learn rather than an intent to protect against that which you fear, you will discover the gems within the conflict.
By

Dr. Margaret Paul

"This has been very freeing. It reinforced that I only have control over me and my behavior, no one else, and that my inner child is so important to my whole being."
Linda Neus


From the Forum: I LOVE the meditation related to today's lecture; it's one of the most beautiful meditations I've ever heard. Just hearing the music, Dr M's voice and -- beauty, love, care, kindness which emanates from the meditation -- makes me want to weep (with joy). 11.13
P.
"It's great to have a method to work through issues. It's great to know that I can hold myself responsible instead of others because I can change me but not anyone else. My most precious memory is seeing through visualization my inner child happy & laughing & joyous & filled with life playing naked in the pine tree grove and knowing that she doesn't need anyone else to make her feel so happy & alive!" Kripalu Workshop, 9/08
Joan Gustaff


"I learned in a deep way that I'm powerless over other people's behavior and feelings, that I have subtle and complex issues of control and the only way to be free of the behaviors resulting from them is to take care of my own happiness and connect with a source higher than myself." Rowe, MA Workshop, April 2000
Kate Goldsborough


'As a 15 year old going to this Workshop with my Mom, I was obviously skeptical about whether it would be a huge waste of time or not. But after meeting some of the people and getting to know them, I realized that my age changed nothing. I was treated the same way. And I guess that made me open enough to get what I needed out of the experience. I feel so much more mentally prepared to take things on and I never thought I'd have that.' Rowe, MA Workshop, 5.12
Taylor Sweet
I walked in after learning about IB on Kripalu's website just two weeks before. I am in the second year of the end of my marriagewhich has involved much conflict on both sides emanating from the wounded self. I now clearly see this and look forward to practicing IB as a way to improve the relationship as we co-parent our 6 year old.
Kim T.
Work with Dr. Margaret Paul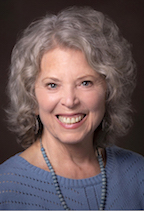 Dr. Margaret Paul consults on the phone and on Skype with both individuals and couples. If you are interested in Inner Bonding facilitation with Dr. Margaret, or just want some information, you can contact our Inner Bonding assistant, Valerie Lippincott, at 888-6INNERBOND (888-646-6372), or email her at valerie@innerbonding.com. Valerie will be happy to help you and answer any questions you have.
How I work with my clients:
My goal with my clients is to help them move into a deep sense of self-worth and personal power. I encourage them not to give me authority over them - not to put me up on a pedestal, but instead to learn to trust themselves, to become their own guru. I care deeply about my clients and I always do all I can to support them in supporting their highest good. Because I can see beyond their woundedness into their beautiful soul, I can help them to move beyond their erroneous beliefs about themselves and embrace who they really are as an incredible child of God. I do nothing to encourage their dependency on me. In my view, any therapist that supports dependency isn't ethical. Instead, I help them to develop their access to their own higher guidance. In my 48 years of working with people, I've seen that there is no true healing without a spiritual connection, and traditional psychotherapy doesn't help clients create this.
I have no agenda for my clients other than what they want for themselves, which enables me to be very patient and non-judgmental with them. This helps them to be patient and non-judgmental with themselves, which is vital for their healing.
I am warm and caring with them, but I don't get involved with them on a personal level. I'm very transparent with them, often sharing experiences from my own life as a way of helping them feel safe in being vulnerable. Creating inner safety and safety between us is vitally important, but at the same time I'm very confrontative and straight-forward regarding what I see happening with them.
I work primarily by allowing my guidance to come through me and also allowing their guidance to come through me. I often receive a huge amount of information about the client this way, often with holographic pictures of their issues and how to help them.
I work very successfully with individuals, couples, friendships, family relationships and business partnerships