Daily Inspiration
Shame ends when you let go of believing you cause others' behavior and accept your lack of control over others' unloving behavior. Thinking there is something wrong with you is a way to avoid the heartache and loneliness of others' rejection.
By

Dr. Margaret Paul

Private Phone & Skype Sessions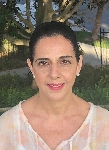 Grace Escaip
Phone & Skype sessions are available with Dr. Margaret Paul and other Inner Bonding® Facilitators.
Work with Dr. Margaret Paul
Dr. Margaret Paul consults on the phone and on Skype with both individuals and couples. If you are interested in Inner Bonding facilitation with Dr. Margaret, or just want some information, you can contact our Inner Bonding assistant, Valerie Lippincott, at 888-6INNERBOND (888-646-6372), or email her at valerie@innerbonding.com. Valerie will be happy to help you and answer any questions you have.