Daily Inspiration
Today, notice what you think that causes stress in your body. Stress is a leading cause of illness. Stress is often caused by your own beliefs, thoughts and actions regarding circumstances, rather than just by the circumstances themselves. Today, notice your thoughts that cause stress. Are you sure these thoughts are based on truth?
By

Dr. Margaret Paul

Private Phone & Skype Sessions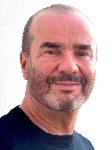 Pedro Alvarez
Phone & Skype sessions are available with Dr. Margaret Paul and other Inner Bonding® Facilitators.
Work with Dr. Margaret Paul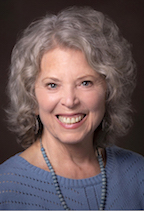 Dr. Margaret Paul consults on the phone and on Skype with both individuals and couples. If you are interested in Inner Bonding facilitation with Dr. Margaret, or just want some information, you can contact our Inner Bonding assistant, Valerie Lippincott, at 888-6INNERBOND (888-646-6372), or email her at valerie@innerbonding.com. Valerie will be happy to help you and answer any questions you have.