Daily Inspiration
When someone behaves in a way you don't like, you have only three choices: accept them while compassionately embracing your feelings, open to learning to reach understanding and acceptance, or accept that their behavior is not tolerable to you and leave. Changing them is not an option, for only they can change themselves, and only if they want to.
By

Dr. Margaret Paul

"After reading 'Do I Have to Give Up Me to Be Loved by God?' and doing Inner Bonding for several months alone, and then with a facilitator, I still found the workshop extremely helpful. There is an endless source of learning and growth through this process and listening and talking about it with others is very helpful to that process. Margaret is amazing." Kripalu Workshop, 9/08

Laura Laiacona


'I always had the need to heal myself. I have never been in therapy, and I had worked already somehow on Step 1, and in this Workshop, everything touched on my feelings. I feel I was meant to be here at this time; because this is the time that I think I have time to take care of myself with God's blessings. Will be following up with other workshop.' Kripalu Workshop, 9.12
Nomfundo Wolff
"It was very transforming. I am so grateful to learn the tools again. I felt hearing it again helped deepen my understanding of the Loving Adult. I am really happy and hopeful that I begin loving myself again. I was in resistance and thank God I had a breakthrough. This was very valuable to me. I will commit to doing the Inner Bonding work." LA Workshop, 7/05
Jessica Sassoon


"Intimate, life and love changing for me. Has deepened my commitment to Love - of myself, family, friends, people. Has deepened my commitment of who/what I love already - Nature, Love, Hearts and unknown." Rowe Weekend Workshop, 5/06
Kara Masters


Dear Margaret, Thank you so much for addressing the question I asked in your last call on Healing Your Inner Parent. I had a huge "ah-ha" moment upon hearing part of your response. Thank you for your help. I am so grateful for wise and loving women like you who choose careers that bring so much support, encouragement, and empowerment to so many others. You make the world a better place. Warm blessings, Linda Quest
Quest
'Great to have reinforcement of Inner Bonding as the primary focus. Enjoyed seeing the counseling demos. Great to hear Margaret's personal experience also. Thanks.' Rowe, MA Workshop, 4/08
Herb Pearce


Work with Dr. Margaret Paul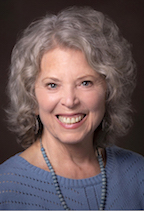 Dr. Margaret Paul consults on the phone and on Skype with both individuals and couples. If you are interested in Inner Bonding facilitation with Dr. Margaret, or just want some information, you can contact our Inner Bonding assistant, Valerie Lippincott, at 888-6INNERBOND (888-646-6372), or email her at valerie@innerbonding.com. Valerie will be happy to help you and answer any questions you have.
How I work with my clients:
My goal with my clients is to help them move into a deep sense of self-worth and personal power. I encourage them not to give me authority over them - not to put me up on a pedestal, but instead to learn to trust themselves, to become their own guru. I care deeply about my clients and I always do all I can to support them in supporting their highest good. Because I can see beyond their woundedness into their beautiful soul, I can help them to move beyond their erroneous beliefs about themselves and embrace who they really are as an incredible child of God. I do nothing to encourage their dependency on me. In my view, any therapist that supports dependency isn't ethical. Instead, I help them to develop their access to their own higher guidance. In my 48 years of working with people, I've seen that there is no true healing without a spiritual connection, and traditional psychotherapy doesn't help clients create this.
I have no agenda for my clients other than what they want for themselves, which enables me to be very patient and non-judgmental with them. This helps them to be patient and non-judgmental with themselves, which is vital for their healing.
I am warm and caring with them, but I don't get involved with them on a personal level. I'm very transparent with them, often sharing experiences from my own life as a way of helping them feel safe in being vulnerable. Creating inner safety and safety between us is vitally important, but at the same time I'm very confrontative and straight-forward regarding what I see happening with them.
I work primarily by allowing my guidance to come through me and also allowing their guidance to come through me. I often receive a huge amount of information about the client this way, often with holographic pictures of their issues and how to help them.
I work very successfully with individuals, couples, friendships, family relationships and business partnerships