Daily Inspiration
Are you listening to the quiet messages of your spiritual Guidance? Are you attending to the flashes of ideas, pictures and feelings that are always coming through to you from your Guidance? Today, focus on being present with the quiet promptings of your Guidance.
By

Dr. Margaret Paul

Private Phone & Skype Sessions

Mike Moran, LCSW, CST, CCAT
Phone & Skype sessions are available with Dr. Margaret Paul and other Inner Bonding® Facilitators.
Work with Dr. Margaret Paul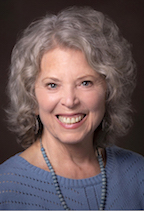 Dr. Margaret Paul consults on the phone and on Skype with both individuals and couples. If you are interested in Inner Bonding facilitation with Dr. Margaret, or just want some information, you can contact our Inner Bonding assistant, Valerie Lippincott, at 888-6INNERBOND (888-646-6372), or email her at valerie@innerbonding.com. Valerie will be happy to help you and answer any questions you have.