Daily Inspiration
Any time we allow someone or something to determine how we behave, we are being a victim. When we choose to be reactive rather than proactive, we are being a victim. Today, be aware that it is your own intention regarding a situation that determines how you act rather than the person or situation itself.
By

Dr.Margaret Paul

Private Phone & Skype Sessions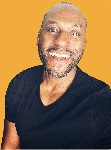 Victor Granville
Phone & Skype sessions are available with Dr. Margaret Paul and other Inner Bonding® Facilitators.
Step Six of Inner Bonding
Evaluate Your Action

Check in to see if your pain, anger and shame are getting healed.
If not, go back through the steps until you discover the truth and actions that bring you peace, joy, and a deep sense of intrinsic worth.
In Step 6, you are looking for the deep inner fullness and sense of peace that comes from truth and loving action, not the temporary satiation that comes from addictions.

For a Six Step Guide, click on My Inner Bonding Process, which is under "Members: My Home" on the members menu.