Daily Inspiration
Most of our judgments of others are projections of our own inner upsets and self-judgments. Notice your judgments toward others. How are they projections of your own inner insecurities and fears?
By

Dr. Margaret Paul

Private Phone & Skype Sessions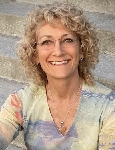 Stel Fine, M.A.
Phone & Skype sessions are available with Dr. Margaret Paul and other Inner Bonding® Facilitators.
Inner Bonding Free Course Dutch Version