Daily Inspiration
When your devotion is truly to love, you are willing to lose everyone and everything, rather than compromise your truth in any way. It takes great courage to be devoted to love. By Dr. Margaret Paul

"This course is definitely changing my life! At 57, with a lifetime of involvement in the human potential movement, all types of therapy, self-help, 12-Step and Eastern philosophies under my belt, IB was the missing key I needed to access all this knowledge.
"I'd always felt like there was a 'missing piece' to my puzzle, and now I know what it was: the disconnection between my body, soul, and spirit because I never would have thought of being a loving adult to myself. This course pulls all the pieces together in such a practical way, grounding me in ways that spiritual traditions could never do. Now that I'm relating to myself differently, it's starting to flow outward toward others without even trying.
"You know what I do to keep my frequency high on workdays? I belt out my favorite songs while biking to work in the morning! Not long ago, I never would have dared to sing where anyone might be within earshot. You wrote: 'My guidance is my creative source, and it is a great joy to open to her and allow her to flow through me.' YESSSSS! In fact, she's the only "goddess" I need.
"I was also very impressed with the way you answered each and every question in the Coaching calls. Your responses always felt authentic and nonjudgmental, and they made so much sense. I'm not sure how useful the forums will be without your input, but I'll definitely go back to read everything when I have more time. Meanwhile, I have all the recordings on my iPod, handy for whenever I need your reminders.
"Thanks for carefully answering all my questions, and for all you do!" 1.15
Ann F.
'I wasn't sure what to expect upon entering the workshop - my eyes were definitely opened to how I have developed a pattern of ignoring my inner self and looking to others to fulfill my needs. I have come away with a sense of empowerment and hope that I haven't ever felt before. Thank you!' Kripalu Workshop-Lenox, MA, 9.13
Stephanie Reed
"I am a therapist with 25 years of experience, have been in long term therapy in the past, do yoga, shinkiko (energy work), exercise & generally take care of myself, but found the workshop so helpful in fully illuminating my self-abandonment tendencies - I came here with my friend who lost her husband & child - to support her and to learn the technique for my practice, but found it so important for me." Kripalu Workshop, Lenox, MA, 10/09
Barbara Carson


"I learned better how to be LOVING, and understand the different parts of me. I understand fully now that there is NO other goal in life, but to be loving. Love is the path, love is the destination." LA Workshop, 7/05
Kevin Nourian


'I was impressed with Margaret's innate ability to guide, invite and support the group's most entrenched challenges. She was a patient and clear facilitator with timed sessions and an openness to the many questions that manifested within us. Thank you. You are wonderful and giving.' Weekend Workshop - Kripalu - Lenox, MA 9.14
Andrew Ricketts
"Wonderful, empowering and joyous. I feel this experience has been extremely positive on myself and my [inner] child and I am looking forward to seeing where it will lead me in the future."
Cindy Marks


Founders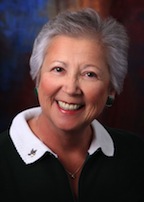 Get to know Dr. Erika Chopich, one of the co-creators of the Inner Bonding process.
Erika Chopich, Ph.D.
CO-CREATOR OF INNER BONDING
Dr. Chopich holds a Ph.D. in psychology, is a best-selling author, and an ordained Chaplain. She has worked extensively with the homeless population around the country. Erika has a medical background and before practicing as a psychotherapist, she was an administrator for the Los Angeles Free Clinic. In addition to working with individuals, groups, and business mediation, Erika is an accomplished speaker and seminar leader. She has appeared on many radio and TV shows, including the Oprah show. She is co-author of 'Healing Your Aloneness' and the 'Healing Your Aloneness Workbook', which have been translated into seven languages and are bestsellers in Germany.

Erika currently resides in Berthoud, Colorado. She is an accomplished pilot and an experienced chef. She continually offers her insight, creativity, quick-wit, humor and playfulness to the ever-evolving process of Inner Bonding. In addition, her unique ability to see and speak with Teachers in the spiritual realm supports the Inner Bonding process with a constant source of new information.

Erika writes and publishes her blog from a deep appreciation of nature and of life. She has the ability to observe, apply and to teach the Inner Bonding process in every, day-to-day, situation. Her observations and her humor have gathered a large following.

Erika is passionate about her horses and spends much of her free time training and riding them. She also enjoys photography and paints in pastels. Her two dogs, Merlin and Dobby are her constant companions.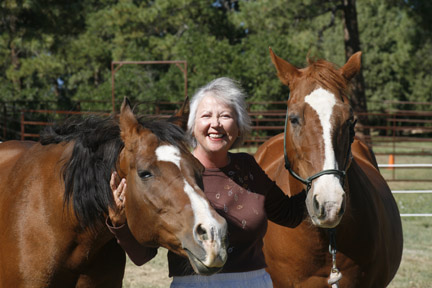 ---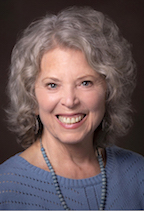 Get to know Dr. Margaret Paul, one of the co-creators of the Inner Bonding process.
Margaret Paul, Ph.D.
CO-CREATOR OF INNER BONDING
Dr. Paul is the author/co-author of several best-selling books, including Do I Have To Give Up Me to Be Loved By You?, Inner Bonding, Healing Your Aloneness, The Healing Your Aloneness Workbook, Do I Have To Give Up Me to Be Loved By My Kids?, and Do I Have To Give Up Me To Be Loved By God? Dr. Paul's books have been distributed around the world and have been translated into eleven languages.
Margaret holds a Ph.D. in psychology and is a relationship expert, noted public speaker, workshop leader, educator, chaplain, consultant and artist. She has appeared on many radio and TV shows, including the Oprah show. She has successfully worked with thousands of individuals, couples and business relationships and taught classes and seminars since 1967.
Margaret continues to work with individuals and couples throughout the world -- mostly on the phone. She is able to access spiritual Guidance during her sessions, which enables her to work with people wherever they are in the world. Her current passion is working on and developing content for this Website, as well as distributing SelfQuest®, the software program that teaches Inner Bonding® and is donated to prisons and schools, as well as sold to the general public.
Margaret is passionate about helping people rapidly heal the root cause of their pain and learn the path to joy and loving relationships.
In her spare time, Margaret loves to paint, make pottery, take photos, watch birds, read, ride horses, and spend time with her grandchildren.