Daily Inspiration
Let your doing be an expression of your being, rather than a definition of your being. If you let go of attaching the outcome to your happiness and worth, and you put forth effort and allow the process to joyfully unfold, then there is no failure. Failure is a concept attached to outcomes, not to effort and process. By Dr. Margaret Paul

We so wanted to blame each other for our ills and unhappiness - it was so much easier!! Since we have been doing Inner Bonding, we realized that whatever made us unhappy was ourselves, and that truly taking responsibility for our own lives in every way was the key to a successful relationship. We have become much closer emotionally, sexually, and in every other way. We have acknowledged to one another that we are happier now than we were in those first exciting months of dating.
Art and Judy Ross
"The Inner Bonding workshop saved my life. I was just diagnosed as being bipolar and had been out of work on disability. I now feel I can take care of myself, love myself and face any challenges I come across by utilizing the Inner Bonding process." Omega Workshop, 5/04
Audra Schlosser


"I really enjoyed this workshop. It was very informative & helpful in helping me to overcome my 'victim' mentality and helping me to take responsibility in my life for my own feelings & happiness." Kripalu Workshop, 9/08
Susan White


"When I had a crisis in my long term marriage a few years ago, I read books, websites, and went to some counseling and EFT sessions. But I was still quite unhappy about my situation and unsure of what to do. The Loving Relationships course has given me a clear understanding of relationship systems and my part in what is going on. With the focus on Inner Bonding and keeping my 'eyes on my own plate', I feel so much better within myself and within my relationship. I've even stopped wondering whether my relationship is good or bad or if it will last. I'm more focused on being aware of my feelings and actions in each moment of my life and with my partner. That is the most important thing for me now - managing our interactions in a more loving and open way. I'm no longer scared or protecting myself, and am enjoying life much more in all my relationships!" 4.14
Coral
'This was the second time here. We came last year. This has been very reinforcing for my Inner Bonding process. The weekend went too quick.' Kripalu Workshop, 9.12
Joel Floss
'I have tried many healing methods and spiritual paths, and nothing has ever given me so much personal empowerment to heal myself and be responsible for myself. The process is inspired yet concrete and totally applicable in everyday life.' LA Workshop, 3.7.10


Maggie Hollinbeck


Founders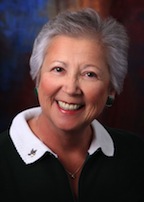 Get to know Dr. Erika Chopich, one of the co-creators of the Inner Bonding process.
Erika Chopich, Ph.D.
CO-CREATOR OF INNER BONDING
Dr. Chopich holds a Ph.D. in psychology, is a best-selling author, and an ordained Chaplain. She has worked extensively with the homeless population around the country. Erika has a medical background and before practicing as a psychotherapist, she was an administrator for the Los Angeles Free Clinic. In addition to working with individuals, groups, and business mediation, Erika is an accomplished speaker and seminar leader. She has appeared on many radio and TV shows, including the Oprah show. She is co-author of 'Healing Your Aloneness' and the 'Healing Your Aloneness Workbook', which have been translated into seven languages and are bestsellers in Germany.

Erika currently resides in Berthoud, Colorado. She is an accomplished pilot and an experienced chef. She continually offers her insight, creativity, quick-wit, humor and playfulness to the ever-evolving process of Inner Bonding. In addition, her unique ability to see and speak with Teachers in the spiritual realm supports the Inner Bonding process with a constant source of new information.

Erika writes and publishes her blog from a deep appreciation of nature and of life. She has the ability to observe, apply and to teach the Inner Bonding process in every, day-to-day, situation. Her observations and her humor have gathered a large following.

Erika is passionate about her horses and spends much of her free time training and riding them. She also enjoys photography and paints in pastels. Her two dogs, Merlin and Dobby are her constant companions.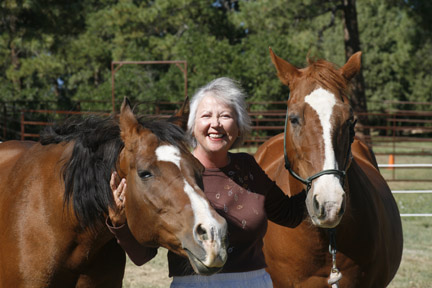 ---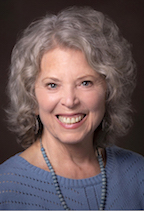 Get to know Dr. Margaret Paul, one of the co-creators of the Inner Bonding process.
Margaret Paul, Ph.D.
CO-CREATOR OF INNER BONDING
Dr. Paul is the author/co-author of several best-selling books, including Do I Have To Give Up Me to Be Loved By You?, Inner Bonding, Healing Your Aloneness, The Healing Your Aloneness Workbook, Do I Have To Give Up Me to Be Loved By My Kids?, and Do I Have To Give Up Me To Be Loved By God? Dr. Paul's books have been distributed around the world and have been translated into eleven languages.
Margaret holds a Ph.D. in psychology and is a relationship expert, noted public speaker, workshop leader, educator, chaplain, consultant and artist. She has appeared on many radio and TV shows, including the Oprah show. She has successfully worked with thousands of individuals, couples and business relationships and taught classes and seminars since 1967.
Margaret continues to work with individuals and couples throughout the world -- mostly on the phone. She is able to access spiritual Guidance during her sessions, which enables her to work with people wherever they are in the world. Her current passion is working on and developing content for this Website, as well as distributing SelfQuest®, the software program that teaches Inner Bonding® and is donated to prisons and schools, as well as sold to the general public.
Margaret is passionate about helping people rapidly heal the root cause of their pain and learn the path to joy and loving relationships.
In her spare time, Margaret loves to paint, make pottery, take photos, watch birds, read, ride horses, and spend time with her grandchildren.