Daily Inspiration
Laughter raises our frequency and is healing for our body and soul. Our essence takes life lightly and finds humor even in difficult times. Our wounded self often wants to take things very seriously. Today, choose lightness of being and allow your laughter to flow.
By

Dr. Margaret Paul

"Completely and utterly life-changing. I have been working on this broad idea inside of myself and 'coming home to myself' for awhile, so this is just what I needed in my life at this time. These 6-steps are very powerful and I will now use them to help fully heal myself and really let my Inner Child know she is worth it and that I am making a commitment to take care of her!" Kripalu Workshop, 9.10

Maren McCarthy


'I've been doing some Inner Child work with myself for awhile now but it feels more structured, now that I am aware of the wounded self component to the work. The work before felt scattered & confusing and now that I am able to access my Loving Adult when my Wounded Self pops up, I'm able to learn with far less judgment what purpose my Wounded Self is serving and what is in my highest good. Thank you!' Kripalu Workshop, 9.12
Gloria Tower-Davis
"This process is a miracle for me. I have tried my whole life to have a connection with God and not until I found the Inner Bonding process, have I been able to make that connection. This process is helping me get in touch with my truth and honoring my truth without needing validation from others. I am looking forward to a passionate life full of love by connecting to God and bringing that love to myself and letting that love shine."
Kelly James


"I wanted to write and again express my appreciation to you for the workshop on Inner Bonding you recently conducted here. All of us involved in putting together the workshop feel that it was a tremendous success. I have heard from several participants that although they had already read your books on the Inner bonding process, having the opportunity to hear you and work with you directly was immensely beneficial."
Larry Bass, Ph.D.


"Although I have been doing Inner Bonding for almost 2 years through the books, I was still amazed at how I was able to gain some important insights into a problem I have been struggling with for about 1 year. So being able to do it with Margaret's guidance was wonderful. Not only that but, there was such a 'holistically healing' experience of being able to get away, eat organic healthy food, do yoga & meditation, that brought the point of doing Inner Bonding 'home'." Kripalu Workshop, 9/08
Saeyoung Min


'I know I needed to work on myself and that I needed guidance in the best way to do that for myself. I've used many methods and modalities over the past 25 years. For me, the Inner Bonding process is a blend of all the parts of those modalities that worked for me. However they are all integated into one process that gets to the root of self love - truly loving myself.' Kripalu Workshop, 9.15 - Lenox, MA
Andrea Carta
Founders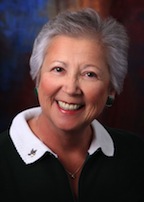 Get to know Dr. Erika Chopich, one of the co-creators of the Inner Bonding process.
Erika Chopich, Ph.D.
CO-CREATOR OF INNER BONDING
Dr. Chopich holds a Ph.D. in psychology, is a best-selling author, and an ordained Chaplain. She has worked extensively with the homeless population around the country. Erika has a medical background and before practicing as a psychotherapist, she was an administrator for the Los Angeles Free Clinic. In addition to working with individuals, groups, and business mediation, Erika is an accomplished speaker and seminar leader. She has appeared on many radio and TV shows, including the Oprah show. She is co-author of 'Healing Your Aloneness' and the 'Healing Your Aloneness Workbook', which have been translated into seven languages and are bestsellers in Germany.

Erika currently resides in Berthoud, Colorado. She is an accomplished pilot and an experienced chef. She continually offers her insight, creativity, quick-wit, humor and playfulness to the ever-evolving process of Inner Bonding. In addition, her unique ability to see and speak with Teachers in the spiritual realm supports the Inner Bonding process with a constant source of new information.

Erika writes and publishes her blog from a deep appreciation of nature and of life. She has the ability to observe, apply and to teach the Inner Bonding process in every, day-to-day, situation. Her observations and her humor have gathered a large following.

Erika is passionate about her horses and spends much of her free time training and riding them. She also enjoys photography and paints in pastels. Her two dogs, Merlin and Dobby are her constant companions.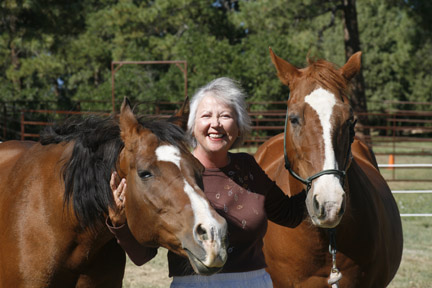 ---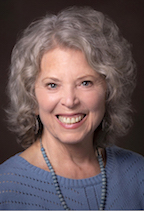 Get to know Dr. Margaret Paul, one of the co-creators of the Inner Bonding process.
Margaret Paul, Ph.D.
CO-CREATOR OF INNER BONDING
Dr. Paul is the author/co-author of several best-selling books, including Do I Have To Give Up Me to Be Loved By You?, Inner Bonding, Healing Your Aloneness, The Healing Your Aloneness Workbook, Do I Have To Give Up Me to Be Loved By My Kids?, and Do I Have To Give Up Me To Be Loved By God? Dr. Paul's books have been distributed around the world and have been translated into eleven languages.
Margaret holds a Ph.D. in psychology and is a relationship expert, noted public speaker, workshop leader, educator, chaplain, consultant and artist. She has appeared on many radio and TV shows, including the Oprah show. She has successfully worked with thousands of individuals, couples and business relationships and taught classes and seminars since 1967.
Margaret continues to work with individuals and couples throughout the world -- mostly on the phone. She is able to access spiritual Guidance during her sessions, which enables her to work with people wherever they are in the world. Her current passion is working on and developing content for this Website, as well as distributing SelfQuest®, the software program that teaches Inner Bonding® and is donated to prisons and schools, as well as sold to the general public.
Margaret is passionate about helping people rapidly heal the root cause of their pain and learn the path to joy and loving relationships.
In her spare time, Margaret loves to paint, make pottery, take photos, watch birds, read, ride horses, and spend time with her grandchildren.