Daily Inspiration
Notice what opens your heart and soul. Nature, your garden, your child, your pet? Your grandchild, your creativity, music, art, laughter? Walking, running, sharing, loving? Sexuality, sensuality, affection, holding? What melts the wall, enlivens your being, tickles your tummy, and fills your heart? Notice, and make time for that which opens your being. By Dr. Margaret Paul

'I really appreciate learning how to love myself from someone who has walked the hard journey of learning to love & take responsibility for herself by opening to God's love & guidance. It is clear from observing her that true love for others flows from allowing God's love into yourself to become your love of yourself. Love it!' Weekend Workshop - Anaheim Hills, CA 3.14
John Burt
'Wonderful, important. Tools and focus/attention on how to love Inner Child better than I've ever know how to do. Learned that there is so much more she needs to be given.' Kripalu Workshop, 9.10
Sherry Golden


"This workshop was extremely valuable to me. Margaret created a very safe environment to open and heal. I have a new appreciation for my inner child and am committed to healing my relationship with her. Tapping into my spiritual guides excites me and I look forward to learning more about this wisdom as well as trusting the wisdom I receive." Toronto Workshop - Toronto, Canada - 4/2001
Deborah Alton


"Extremely valuable. I felt very given to - a wonderful experience. Margaret was extremely knowledgeable, prepared, giving, passionate, articulate, committed, enthusiastic."
Darsham Alba


"The material is so rich and comprehensive and so obviously 'The Truth'. Margie is so totally congruent and centered in it. I leave the workshop totally committed and inspired to make the connection between my Spirit Guide, Adult and Child as a daily, moment by moment thing."
Byron Walls


"For personal transformation, I cannot recommend the Inner Bonding process highly enough. Although I have been a serious Buddhist practitioner for over 20 years and have worked with psychotherapists, 12 step programs, and other healing paths, I found myself repeating emotional, relationship and career patterns that were not creating joy or harmony in my life. Although I understood on an intellectual level my family of origin issues, I just couldn't seem to shift the energetic patterns that created codependency, work addiction, anxiety, survival fear, and lack of self-love. Inner Bonding is a practice that has completely changed my ability connect to a loving internal energy source. The key is in the practice, a deceptively simple 6 step process where one learns to connect to one's thoughts and feelings as a loving adult with the intention to learn, inviting a higher consciousness to assist in understanding oneself, and taking loving action.

"I could not be moving through a recent very painful relationship breakup with the tenderness and love I feel for myself without the practice of Inner Bonding, the online classes that I have taken (details below on each one) and the support of the Inner Bonding community. I cannot express the depth of gratitude I have for the work of Drs. Paul and Chopich in bringing this transformative healing path to the world."
Cheryl Gibson
Founders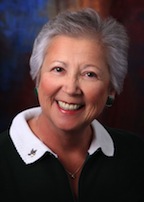 Get to know Dr. Erika Chopich, one of the co-creators of the Inner Bonding process.
Erika Chopich, Ph.D.
CO-CREATOR OF INNER BONDING
Dr. Chopich holds a Ph.D. in psychology, is a best-selling author, and an ordained Chaplain. She has worked extensively with the homeless population around the country. Erika has a medical background and before practicing as a psychotherapist, she was an administrator for the Los Angeles Free Clinic. In addition to working with individuals, groups, and business mediation, Erika is an accomplished speaker and seminar leader. She has appeared on many radio and TV shows, including the Oprah show. She is co-author of 'Healing Your Aloneness' and the 'Healing Your Aloneness Workbook', which have been translated into seven languages and are bestsellers in Germany.

Erika currently resides in Berthoud, Colorado. She is an accomplished pilot and an experienced chef. She continually offers her insight, creativity, quick-wit, humor and playfulness to the ever-evolving process of Inner Bonding. In addition, her unique ability to see and speak with Teachers in the spiritual realm supports the Inner Bonding process with a constant source of new information.

Erika writes and publishes her blog from a deep appreciation of nature and of life. She has the ability to observe, apply and to teach the Inner Bonding process in every, day-to-day, situation. Her observations and her humor have gathered a large following.

Erika is passionate about her horses and spends much of her free time training and riding them. She also enjoys photography and paints in pastels. Her two dogs, Merlin and Dobby are her constant companions.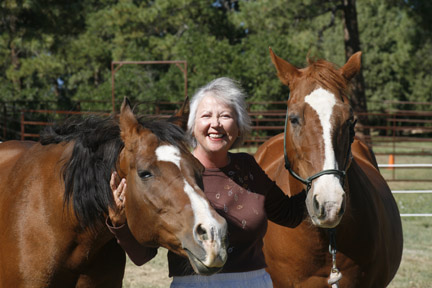 ---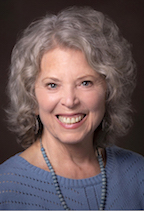 Get to know Dr. Margaret Paul, one of the co-creators of the Inner Bonding process.
Margaret Paul, Ph.D.
CO-CREATOR OF INNER BONDING
Dr. Paul is the author/co-author of several best-selling books, including Do I Have To Give Up Me to Be Loved By You?, Inner Bonding, Healing Your Aloneness, The Healing Your Aloneness Workbook, Do I Have To Give Up Me to Be Loved By My Kids?, and Do I Have To Give Up Me To Be Loved By God? Dr. Paul's books have been distributed around the world and have been translated into eleven languages.
Margaret holds a Ph.D. in psychology and is a relationship expert, noted public speaker, workshop leader, educator, chaplain, consultant and artist. She has appeared on many radio and TV shows, including the Oprah show. She has successfully worked with thousands of individuals, couples and business relationships and taught classes and seminars since 1967.
Margaret continues to work with individuals and couples throughout the world -- mostly on the phone. She is able to access spiritual Guidance during her sessions, which enables her to work with people wherever they are in the world. Her current passion is working on and developing content for this Website, as well as distributing SelfQuest®, the software program that teaches Inner Bonding® and is donated to prisons and schools, as well as sold to the general public.
Margaret is passionate about helping people rapidly heal the root cause of their pain and learn the path to joy and loving relationships.
In her spare time, Margaret loves to paint, make pottery, take photos, watch birds, read, ride horses, and spend time with her grandchildren.