Daily Inspiration
Many people seem to feel entitled to get what they want at the expense of others. People with an entitlement issue often attract those with a caretaking issue. The person with the entitlement issue believes he or she deserves to take from others, while the caretaker believes he or she deserves to be taken from. Neither are taking loving care of themselves. By Dr. Margaret Paul

"I love the study and am learning so much and only wish I had learned it earlier. Maybe I wouldn't be going through being divorced by my husband of 32 years. I so wish they taught about relationships all through school."
Sharon Kelly
True emotional intimacy, and especially sexual intimacy for me (I've learned) can only exist when I am open to being my authentic self. Intimacy starts with me. The Inner Bonding work I've done both individually and as a couple has allowed me to recognize the beauty within me, and ultimately, free myself of deep fears which meddled in my relationships for far too long. Eventually, every relationship in my life blossomed and deepened as I continued to grow and learn to act from loving kindness, first with myself, and then with others, allowing me to be available for truly soulful relationships. "Thank you Margaret for being a source of light for me to find myself."
Jeff Frymer
"By learning to take personal responsibility for our own "stuff," we are able to enjoy the true essence of one another. Our love continues to retain the passion, intimacy, and playfulness that we shared when we first met."
Jeff and Elaine
"Inner Bonding has improved our relationship and our parenting, by giving each of us the tools to recognize, understand, and move beyond power struggles. As a result, we are each able to stay in a deeply loving place more and more continuously, and we bounce back much quicker if either or both of us goes into a wounded place. It's great that we both practice IB as we can get feedback from each other and can enjoy deep learning and spiritual growth together."
Emily Agnew and Duke Duchscherer
"By teaching us how to take full responsibility for ourselves in relationship, Inner Bonding helped us move from codependency toward real intimacy. Inner Bonding taught us how to recognize and then own and transform the things we have projected onto each other, whether it be our darkness or our beauty. As a result, we have become freer to explore the depths of who we really are, to share this with each other and to support one another in our healing journey."
Karen Kral, M.A., LPCC and Mark Lersch, M.A., LPCC
"I have to tell you that my husband and I are not living together and have filed for a legal separation BUT we started doing the relationship course when I received the 12 weeks of the toolbox. We've done the first 3 weeks already and both of us are getting a lot out of it. After several years and more than $10,000 of what I now call "thera-chat", we have finally found something helpful! So thank you for making this material available!"
E.D.
Founders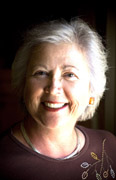 Get to know Dr. Erika Chopich, one of the co-creators of the Inner Bonding process.
Erika Chopich, Ph.D.
CO-CREATOR OF INNER BONDING
Dr. Chopich holds a Ph.D. in psychology, is a best-selling author, and an ordained Chaplain. She has worked extensively with the homeless population around the country. Erika has a medical background and before practicing as a psychotherapist, she was an administrator for the Los Angeles Free Clinic. In addition to working with individuals, groups, and business mediation, Erika is an accomplished speaker and seminar leader. She has appeared on many radio and TV shows, including the Oprah show. She is co-author of Healing Your Aloneness and the Healing Your Aloneness Workbook, which have been translated into seven languages and are bestsellers in Germany.

Erika currently resides in Durango, Colorado. She is an accomplished pilot and an experienced chef. She continually offers her insight, creativity, quick-wit, humor and playfulness to the ever-evolving process of Inner Bonding. In addition, her unique ability to see and speak with Teachers supports the Inner Bonding process with a constant source of new information.

Erika writes and publishes her blog from a deep appreciation of nature and of life. She has the ability to observe, apply and to teach the Inner Bonding process in every, day-to-day, situation. Her observations and her humor have gathered a large following.

Erika is passionate about her horses and spends much of her free time training and riding them. She also enjoys photography and paints in pastels. Her two dogs, Merlin and Frodo are her constant companions.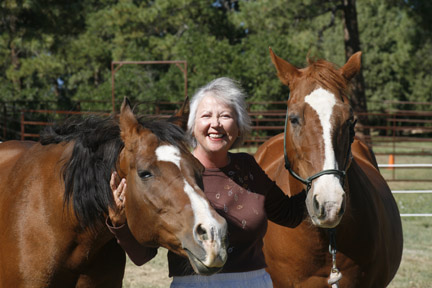 ---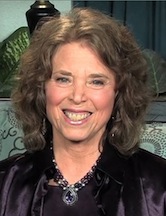 Get to know Dr. Margaret Paul, one of the co-creators of the Inner Bonding process.
Margaret Paul, Ph.D.
CO-CREATOR OF INNER BONDING
Dr. Paul is the author/co-author of several best-selling books, including Do I Have To Give Up Me to Be Loved By You?, Inner Bonding, Healing Your Aloneness, The Healing Your Aloneness Workbook, Do I Have To Give Up Me to Be Loved By My Kids?, and Do I Have To Give Up Me To Be Loved By God? Dr. Paul's books have been distributed around the world and have been translated into eleven languages.
Margaret holds a Ph.D. in psychology and is a relationship expert, noted public speaker, workshop leader, educator, chaplain, consultant and artist. She has appeared on many radio and TV shows, including the Oprah show. She has successfully worked with thousands of individuals, couples and business relationships and taught classes and seminars since 1967.
Margaret continues to work with individuals and couples throughout the world -- mostly on the phone. She is able to access spiritual Guidance during her sessions, which enables her to work with people wherever they are in the world. Her current passion is working on and developing content for this Website, as well as distributing SelfQuest®, the software program that teaches Inner Bonding® and is donated to prisons and schools, as well as sold to the general public.
Margaret is passionate about helping people rapidly heal the root cause of their pain and learn the path to joy and loving relationships.
In her spare time, Margaret loves to paint, make pottery, take photos, watch birds, read, ride horses, and spend time with her grandchildren.