Daily Inspiration
What is your highest priority - having control over being safe, or being loving to yourself and others? The wounded self believes that trying to be safe is loving, but the resulting anxiety of trying to be safe lets you know that it is anything but loving. Today, notice your intent each moment - to be safe or to be loving.
By

Dr. Margaret Paul

'Very, very enlightening! I was able to have insights about myself and my childhood that I have not had in 10 years of self-study. What a brilliant, beautiful process. I look forward to seeing the amazing, positive changes that will happen in my life as I continue to practice Inner Bonding and nurturing my Inner Child. Thank you!' Kripalu Workshop, 9.10

Carol Prentice


"I am intrigued by what I learned at the workshop and I look forward to going home and practicing the steps in the real world. I feel like I have the chance at finally finding true happiness and contentment. Rowe was a great place to learn!"
Kathy Magovern


"It confirmed for me what I had expected, that this is the next step I've been looking for for 20 years. I knew I had to learn to love myself but I never know how to do that. And you got me started on becoming a Loving Adult and I got a big piece of clarity on why I keep myself fat!" Rowe Weekend Workshop, 5/06
Sue Huggans


Learning about acting with intent. I think the frequent check-in with my inner child is so valuable. We used to play a lot together - less over the years, so it is time to re-engage. Sometime what I say is taken as an offense. I realize I have to check in with my inner child- am I saying this to be hip, cool? Or to be loving and sharing?
Ilene
"This workshop was profoundly enlightening, beyond merely understanding myself, into direct contact and experience of Self and Spirit. I had been out of touch for so long - my [inner] child feels so desperate to love and be loved - this workshop brought me deeper into the truth. [Margaret was] A-one, tops, the best! Totally present, open, giving, loving. Thank you." Rowe, MA Workshop, April, 2000
Chris Slawinski


"I figured out, being a trauma survivor, that if I was ever to recover from my eating disorder I would have to take very good care of that little girl that I once was. I was going to have to tell her that I would always be there for her and I was going to take good care of her. Today… I don't feed my little girl sugar or flour. I only give her water, proteins, vegetables, starch and oil/seeds. I exercise 5-6 times/wk doing aerobics on my rebounder. My little girl is happy that I am taking good care of her and feels loved by the good parent she now has. I learned from Inner Bonding that I needed to bond with the little girl inside because my mother did not bond with me. I learned to go to my real source of love which is God who provides spiritual guidance to me. I asked God to be my mother and father. God guides me as I grow and develop my relationship with him. I have lost 13 pounds in the past 7 weeks."
CS
Founders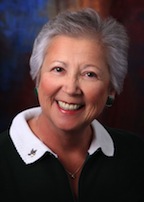 Get to know Dr. Erika Chopich, one of the co-creators of the Inner Bonding process.
Erika Chopich, Ph.D.
CO-CREATOR OF INNER BONDING
Dr. Chopich holds a Ph.D. in psychology, is a best-selling author, and an ordained Chaplain. She has worked extensively with the homeless population around the country. Erika has a medical background and before practicing as a psychotherapist, she was an administrator for the Los Angeles Free Clinic. In addition to working with individuals, groups, and business mediation, Erika is an accomplished speaker and seminar leader. She has appeared on many radio and TV shows, including the Oprah show. She is co-author of 'Healing Your Aloneness' and the 'Healing Your Aloneness Workbook', which have been translated into seven languages and are bestsellers in Germany.

Erika currently resides in Berthoud, Colorado. She is an accomplished pilot and an experienced chef. She continually offers her insight, creativity, quick-wit, humor and playfulness to the ever-evolving process of Inner Bonding. In addition, her unique ability to see and speak with Teachers in the spiritual realm supports the Inner Bonding process with a constant source of new information.

Erika writes and publishes her blog from a deep appreciation of nature and of life. She has the ability to observe, apply and to teach the Inner Bonding process in every, day-to-day, situation. Her observations and her humor have gathered a large following.

Erika is passionate about her horses and spends much of her free time training and riding them. She also enjoys photography and paints in pastels. Her two dogs, Merlin and Dobby are her constant companions.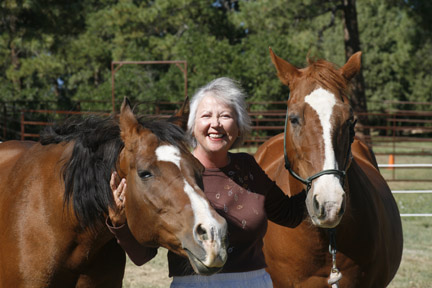 ---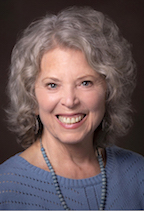 Get to know Dr. Margaret Paul, one of the co-creators of the Inner Bonding process.
Margaret Paul, Ph.D.
CO-CREATOR OF INNER BONDING
Dr. Paul is the author/co-author of several best-selling books, including Do I Have To Give Up Me to Be Loved By You?, Inner Bonding, Healing Your Aloneness, The Healing Your Aloneness Workbook, Do I Have To Give Up Me to Be Loved By My Kids?, and Do I Have To Give Up Me To Be Loved By God? Dr. Paul's books have been distributed around the world and have been translated into eleven languages.
Margaret holds a Ph.D. in psychology and is a relationship expert, noted public speaker, workshop leader, educator, chaplain, consultant and artist. She has appeared on many radio and TV shows, including the Oprah show. She has successfully worked with thousands of individuals, couples and business relationships and taught classes and seminars since 1967.
Margaret continues to work with individuals and couples throughout the world -- mostly on the phone. She is able to access spiritual Guidance during her sessions, which enables her to work with people wherever they are in the world. Her current passion is working on and developing content for this Website, as well as distributing SelfQuest®, the software program that teaches Inner Bonding® and is donated to prisons and schools, as well as sold to the general public.
Margaret is passionate about helping people rapidly heal the root cause of their pain and learn the path to joy and loving relationships.
In her spare time, Margaret loves to paint, make pottery, take photos, watch birds, read, ride horses, and spend time with her grandchildren.