Daily Inspiration
Do you think more about what you have or about what you don't have? Notice the warmth and peace you feel when you are in gratitude for what you have. Notice the anxiety and sadness you feel when you think about what you don't have. Today, consciously choose gratitude throughout the day for every blessing that comes your way.
By

Dr. Margaret Paul

"I've had 'Inner Bonding' (the book) for over six months, read it and started practicing what I learned from it. Being able to attend the workshop was a continuation badly needed. The personal delivery of all the information, the sharing of Margaret's experience and the 'sessions' carried during the workshop, added a special dimension to what I got from her book. [Margaret is] a wonderful, sensitive human being, to say nothing of her wit and quick mind!" Toronto Workshop, April, 2000
Raquel Baranyai


'The Workshop gave me what I needed. I liked the structure of the workshop in that working in teams and pairs gave everyone the chance to participate and gain a lot. It also helped create a safe environment. Margaret was an excellent Facilitator and it was wonderful to see her in action in person! Thanks!' Los Angeles Inner Bonding Workshop, 4.12
Catherine O\'Mahony
'I found it to be a valid approach to breaking down the beliefs, resistance that prevents me from owning my feelings and controlling or taking responsibility for my own actions. Though it seemed a lot to absorb in one weekend, it definitely gave me the resources to practice and learn more. I left feeling much more in control and with a sense of relief about some difficult personal situations.' Inner Bonding Weekend Workshop, Rowe, MA, 4/10
Kathleen Ryan


"I wanted to write and again express my appreciation to you for the workshop on Inner Bonding you recently conducted here. All of us involved in putting together the workshop feel that it was a tremendous success. I have heard from several participants that although they had already read your books on the Inner bonding process, having the opportunity to hear you and work with you directly was immensely beneficial."
Larry Bass, Ph.D.


Inner Bonding is already a powerful tool for health and growth in my life! And its only been 2 days! Can't wait to continue this work. Dr. Margaret is wonderful - all that I've heard is true! My friend called her "a force of nature"! So true!
Kimberly Zittel
"Great experience. It was the first time I was exposed to group work and it was empowering, raising my energy level. I enjoyed a sense of community, 'bonding' in this loving for ourselves and other's work. I come back home full of enthusiasm about continuing my work with Margaret and going into deeper levels." Rowe, MA, 4/04
Kashia Coulouvrat


Founders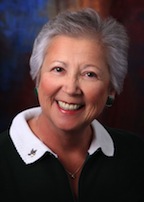 Get to know Dr. Erika Chopich, one of the co-creators of the Inner Bonding process.
Erika Chopich, Ph.D.
CO-CREATOR OF INNER BONDING
Dr. Chopich holds a Ph.D. in psychology, is a best-selling author, and an ordained Chaplain. She has worked extensively with the homeless population around the country. Erika has a medical background and before practicing as a psychotherapist, she was an administrator for the Los Angeles Free Clinic. In addition to working with individuals, groups, and business mediation, Erika is an accomplished speaker and seminar leader. She has appeared on many radio and TV shows, including the Oprah show. She is co-author of 'Healing Your Aloneness' and the 'Healing Your Aloneness Workbook', which have been translated into seven languages and are bestsellers in Germany.

Erika currently resides in Berthoud, Colorado. She is an accomplished pilot and an experienced chef. She continually offers her insight, creativity, quick-wit, humor and playfulness to the ever-evolving process of Inner Bonding. In addition, her unique ability to see and speak with Teachers in the spiritual realm supports the Inner Bonding process with a constant source of new information.

Erika writes and publishes her blog from a deep appreciation of nature and of life. She has the ability to observe, apply and to teach the Inner Bonding process in every, day-to-day, situation. Her observations and her humor have gathered a large following.

Erika is passionate about her horses and spends much of her free time training and riding them. She also enjoys photography and paints in pastels. Her two dogs, Merlin and Dobby are her constant companions.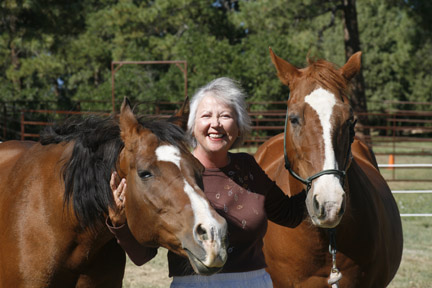 ---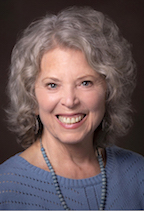 Get to know Dr. Margaret Paul, one of the co-creators of the Inner Bonding process.
Margaret Paul, Ph.D.
CO-CREATOR OF INNER BONDING
Dr. Paul is the author/co-author of several best-selling books, including Do I Have To Give Up Me to Be Loved By You?, Inner Bonding, Healing Your Aloneness, The Healing Your Aloneness Workbook, Do I Have To Give Up Me to Be Loved By My Kids?, and Do I Have To Give Up Me To Be Loved By God? Dr. Paul's books have been distributed around the world and have been translated into eleven languages.
Margaret holds a Ph.D. in psychology and is a relationship expert, noted public speaker, workshop leader, educator, chaplain, consultant and artist. She has appeared on many radio and TV shows, including the Oprah show. She has successfully worked with thousands of individuals, couples and business relationships and taught classes and seminars since 1967.
Margaret continues to work with individuals and couples throughout the world -- mostly on the phone. She is able to access spiritual Guidance during her sessions, which enables her to work with people wherever they are in the world. Her current passion is working on and developing content for this Website, as well as distributing SelfQuest®, the software program that teaches Inner Bonding® and is donated to prisons and schools, as well as sold to the general public.
Margaret is passionate about helping people rapidly heal the root cause of their pain and learn the path to joy and loving relationships.
In her spare time, Margaret loves to paint, make pottery, take photos, watch birds, read, ride horses, and spend time with her grandchildren.