Daily Inspiration
When someone behaves in a way you don't like, you have only three choices: accept them while compassionately embracing your feelings, open to learning to reach understanding and acceptance, or accept that their behavior is not tolerable to you and leave. Changing them is not an option, for only they can change themselves, and only if they want to.
By

Dr. Margaret Paul

Private Phone & Skype Sessions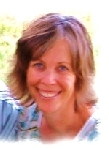 Karen Kral, M.A., LPC
Phone & Skype sessions are available with Dr. Margaret Paul and other Inner Bonding® Facilitators.
Resources
The Inner Bonding Village has compiled a number of useful web resources for our memebers and guests.
We hope that you find these of value.