Daily Inspiration
None of us heals alone. The wounded self believes we have to go it alone, but part of the job of the loving Adult is to reach out for help when help is needed. Today, reach out and receive the help you may be needing.
By

Dr. Margaret Paul

Private Phone & Skype Sessions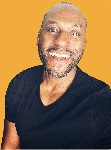 Victor Granville
Phone & Skype sessions are available with Dr. Margaret Paul and other Inner Bonding® Facilitators.
Resources
The Inner Bonding Village has compiled a number of useful web resources for our memebers and guests.
We hope that you find these of value.