Daily Inspiration
Love, truth, and peace are not experiences that are generated from our own minds. They are gifts of Spirit that come to us when we are truly open to learning about what is most loving to ourselves and others.
By

Dr. Margaret Paul

Private Phone & Skype Sessions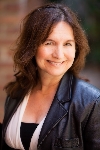 Elaine Hall
Phone & Skype sessions are available with Dr. Margaret Paul and other Inner Bonding® Facilitators.
Step Five of Inner Bonding
Take Loving Action

Tell yourself the truth that came through from Step 4, allowing the truth to come through you from your Guidance to your Inner Child.
Take the loving action that came through from your Guidance in Step Four, put God/Spirit into action.
Consciously move into gratitude for your Guidance that is always here for you.

Move on to Step 6.