Inner Bonding Facilitator Training Program - Staff
"What I found most useful about the training was the vulnerability and willingness of the trainers to do their own work and show up in their Loving Adults--such beautiful role models...There are the experiences that lead to real learning."
IBFTP Participant
IBFTP Training Team and Staff
Lead Trainers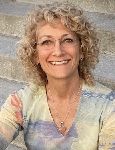 Stel Fine, MA
Director of Training & Lead Trainer
Stel is a Certified Inner Bonding Facilitator with a Master's Degree in Spiritual Psychology. Her life purpose is to help people learn how to stop causing themselves needless suffering and restriction--freeing them up to become loving, whole and fulfilled. She is a dynamic and compassionate trainer who is devoted to supporting the IBFTP participants. She is also the Director of Expansion at Inner Bonding Educational Technologies, Inc.
If you have questions about the IBFTP, please contact Stel directly at stel.fine.ibftp@gmail.com.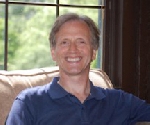 Michael Barmak, MSW, LCSW, ORDM
Lead Trainer
Michael is a Licensed Clinical Social Worker in New Jersey and an ordained minister through The Association for the Integration of the Whole Person. Michael began practicing Inner Bonding in 1994, was certified as an Inner Bonding Facilitator in 2001, and was a trainer during the inaugural Inner Bonding Facilitator Training Program in 2017-18 and a Co-Lead Trainer in the following program. Michael is also a certified Imago Relationship Therapist and was profiled as a couples therapy expert on the acclaimed PBS-TV series Real Moms, Real Stories, Real Savvy. Michael has co-led the East Coast Inner Bonding Intensive and assisted Dr. Margaret Paul at her numerous trainings. Michael is in private practice in New Jersey. In Michael's teaching, he embraces his three favorite 'Ls': learning, laughter and love.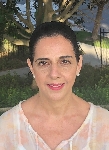 Grace Escaip
Lead Trainer
Grace is a trained Rogerian person-centered, humanistic and Gestalt counselor, specializing in adults, couples, symptoms and adolescents, floral therapy, STEP guide, focusing, expressive rhythmic movement and therapeutic massage. When she discovered Inner Bonding, she felt an immediate connection with its principles and integration of spirituality. She began to immerse herself in the work of Inner Bonding, read books, took intensives and workshops, eventually assisting Margaret Paul at Intensives and becoming an Inner Bonding Facilitator. Grace has led Inner Bonding Workshops and Intensives and was a trainer during the second Inner Bonding Facilitator Training Program in 2019-20.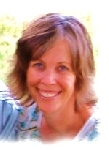 Karen Kral, MA, LPC
IBFTP Program Developer & Visiting Lead Trainer
Karen is a licensed psychotherapist in Colorado with a background in transpersonal psychotherapy, psychodrama and mindfulness, and has been a Certified Facilitator of Inner Bonding since 2004. She developed the IBFTP with the assistance of Dr. Margaret Paul, and is a fun, dynamic, compassionate trainer who provides an interactive learning environment. Karen will join parts of the face-to-face training modules to work with the training program group using Inner Bonding in Action, a modality she developed which combines Inner Bonding with Psychodrama, Gestalt Therapy and Playback Theatre.
Assistant Trainers
Inner Bonding® Certified Facilitators
Different Certified Inner Bonding Facilitators will assist in the program and are available for your individual facilitation and consultation calls. You can find out more about the facilitators on the Inner Bonding Website: /findafacilitator.php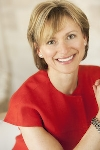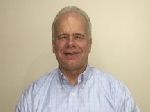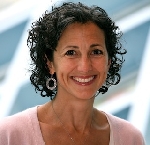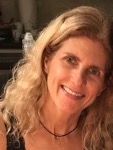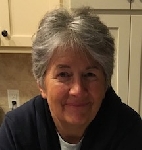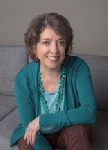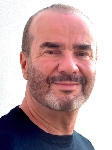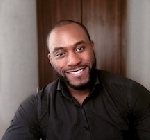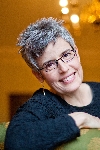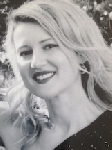 The Founders
Dr. Erika Chopich and Dr. Margaret Paul
Co-creators of Inner Bonding®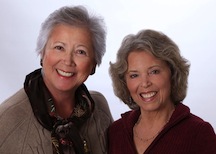 The Inner Bonding Facilitator Training Program was developed under the guidance and direction of Dr. Margaret Paul. We are grateful to Drs. Margaret Paul and Erika Chopich for their financial support of the initial program development and for their faith and willingness to pass the training torch on to the certified facilitators and trainers who have developed under their tutelage.
Participants who successfully complete the IBFTP will have the opportunity to assist Dr. Margaret Paul at an Inner Bonding Intensive (a requirement for certification).
Please direct all questions regarding the IBFTP to Stel Fine at stel.fine.ibftp@gmail.com. Thank you!
---
©Dr. Margaret Paul, Dr. Erika Chopich, Inner Bonding® Educational Technologies, Inc. 2020
---