What is an Inner Bonding Facilitator?
A Certified Inner Bonding Facilitator is person who has trained with Dr. Margaret Paul until both the Facilitator and Dr. Paul feel that the person is an expert in Inner Bonding facilitation. Some Facilitators have had many years of training through both personal sessions with Dr. Paul and through workshops and Intensives.

Some Facilitators are professionally licensed therapists and accept insurance. However, licensure is not a pre-requisite for Certification. All Certified Facilitators have been working with clients, using the Inner Bonding process, for many years.

Facilitators-in-Training, other than licensed professionals, generally charge less than Certified Facilitators. Each Facilitator decides on his or her own rate in working with clients, and all fees go to the Facilitator. If you want facilitation and you have limited funds, you can receive much support from those Facilitators-in-Training who are keeping their fees low.

Most Facilitators and Facilitators-in-Training work with clients on the phone or on Skype. Dr. Margaret Paul currently works with clients only on the phone or on Skype, other than in Intensives.

Daily Inspiration
The more you choose to be present in the moment, the more you will experience the love, peace, joy and creativity of Spirit. To be present in the moment, you must be willing to let go of control and surrender to being guided by Spirit. Today, gently "sit" on your wounded self - the part of you who wants control, and allow the Presence of Love to move through you.
By

Dr. Margaret Paul

Private Phone & Skype Sessions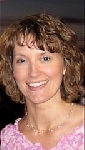 Lauren Riehle, MSW
Phone & Skype sessions are available with Dr. Margaret Paul and other Inner Bonding® Facilitators.