Daily Inspiration
Often, when you feel anxious and stressed, it is because you are trying to control something you cannot control. The moment you choose to surrender - to "Let go and let God", you will notice that the anxiety and stress release.
By

Dr. Margaret Paul

"I arrived, terrified at the prospect of revealing myself in the work process. As the walls came tumbling down with the tears, I was finally able to open to myself and my group. It was such a tremendous release and relief to know that my primary focus is to become a loving person, and to do that I need to (get to) take care of myself. Margaret creates a wonderfully loving safe environment for beautiful healing things to happen." Rowe, MA Workshop, April, 2000
Alice Gianninoto


'Margaret's teaching of how to connect with all my key parts has been wonderful. I finish this weekend with a true intention to learn more about myself in an active way and to connect to my Child and Guidance.' Weekend Workshop - Kripalu - Lenox, MA 9.14
Kraig Kissinger
'At the Workshop I reconnected to my higher self, and experienced confidence building to do the right thing. It gave me hope that my partner and I can learn the tools we need to have a healthy relationship, first with ourselves and then with each other. I really liked the Visualizations led by Margaret. I would recommend the Workshop because it is very reflective and so empowering to be given permission to take care of yourself.' Los Angeles Weekend Workshop, 3.11
Suzanne Morey


"Inner Bonding was explained clearly and fully. The activities were deeply moving and thought provoking. Excellent ratio of individual and group work." Los Angeles, May 2000
Sharon Schweitzer


"I have to tell you that my husband and I are not living together and have filed for a legal separation BUT we started doing the relationship course when I received the 12 weeks of the toolbox. We've done the first 3 weeks already and both of us are getting a lot out of it. After several years and more than $10,000 of what I now call "thera-chat", we have finally found something helpful! So thank you for making this material available!"
E.D.
"I realized how many manipulations and controlling behaviors I used. It was illuminating to acknowledge and love my wounded self - and liberating!
Esther Wolk


The Founders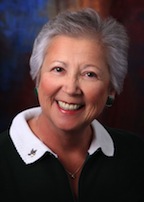 Get to know Dr. Erika Chopich, one of the co-creators of the Inner Bonding process.
Erika Chopich, Ph.D.
CO-CREATOR OF INNER BONDING
Dr. Chopich holds a Ph.D. in psychology, is a best-selling author, and an ordained Chaplain. She has worked extensively with the homeless population around the country. Erika has a medical background and before practicing as a psychotherapist, she was an administrator for the Los Angeles Free Clinic. In addition to working with individuals, groups, and business mediation, Erika is an accomplished speaker and seminar leader. She has appeared on many radio and TV shows, including the Oprah show. She is co-author of Healing Your Aloneness and the Healing Your Aloneness Workbook, which have been translated into seven languages and are bestsellers in Germany.
Erika currently resides in Berthoud, Colorado. She is an accomplished pilot and an experienced chef. She continually offers her insight, creativity, quick-wit, humor and playfulness to the ever-evolving process of Inner Bonding. In addition, her unique ability to see and speak with Teachers supports the Inner Bonding process with a constant source of new information.
Erika writes and publishes her blog from a deep appreciation of nature and of life. She has the ability to observe, apply and to teach the Inner Bonding process in every, day-to-day, situation. Her observations and her humor have gathered a large following.
Erika is passionate about her horses and spends much of her free time training and riding them. She also enjoys photography and paints in pastels. Her two dogs, Merlin and Frodo are her constant companions.
---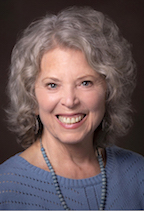 Get to know Dr. Margaret Paul, one of the co-creators of the Inner Bonding process.
Margaret Paul, Ph.D.
CO-CREATOR OF INNER BONDING
Dr. Paul is the author/co-author of several best-selling books, including Do I Have To Give Up Me to Be Loved By You?, Inner Bonding, Healing Your Aloneness, The Healing Your Aloneness Workbook, Do I Have To Give Up Me to Be Loved By My Kids?, and Do I Have To Give Up Me To Be Loved By God? Dr. Paul's books have been distributed around the world and have been translated into eleven languages.
Margaret holds a Ph.D. in psychology and is a relationship expert, noted public speaker, workshop leader, educator, chaplain, consultant and artist. She has appeared on many radio and TV shows, including the Oprah show. She has successfully worked with thousands of individuals, couples and business relationships and taught classes and seminars since 1967.
Margaret continues to work with individuals and couples throughout the world -- mostly on the phone. She is able to access spiritual Guidance during her sessions, which enables her to work with people wherever they are in the world. Her current passion is working on and developing content for this Website, as well as distributing SelfQuest®, the software program that teaches Inner Bonding® and is donated to prisons and schools, as well as sold to the general public.
Margaret is passionate about helping people rapidly heal the root cause of their pain and learn the path to joy and loving relationships.
In her spare time, Margaret loves to paint, make pottery, take photos, watch birds, read, ride horses, and spend time with her grandchildren.