The Founders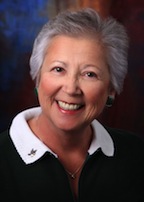 Get to know Dr. Erika Chopich, one of the co-creators of the Inner Bonding process.
Erika Chopich, Ph.D.
CO-CREATOR OF INNER BONDING
Dr. Chopich holds a Ph.D. in psychology, is a best-selling author, and an ordained Chaplain. She has worked extensively with the homeless population around the country. Erika has a medical background and before practicing as a psychotherapist, she was an administrator for the Los Angeles Free Clinic. In addition to working with individuals, groups, and business mediation, Erika is an accomplished speaker and seminar leader. She has appeared on many radio and TV shows, including the Oprah show. She is co-author of Healing Your Aloneness and the Healing Your Aloneness Workbook, which have been translated into seven languages and are bestsellers in Germany.
Erika currently resides in Berthoud, Colorado. She is an accomplished pilot and an experienced chef. She continually offers her insight, creativity, quick-wit, humor and playfulness to the ever-evolving process of Inner Bonding. In addition, her unique ability to see and speak with Teachers supports the Inner Bonding process with a constant source of new information.
Erika writes and publishes her blog from a deep appreciation of nature and of life. She has the ability to observe, apply and to teach the Inner Bonding process in every, day-to-day, situation. Her observations and her humor have gathered a large following.
Erika is passionate about her horses and spends much of her free time training and riding them. She also enjoys photography and paints in pastels. Her two dogs, Merlin and Frodo are her constant companions.
---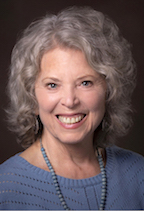 Get to know Dr. Margaret Paul, one of the co-creators of the Inner Bonding process.
Margaret Paul, Ph.D.
CO-CREATOR OF INNER BONDING
Dr. Paul is the author/co-author of several best-selling books, including Do I Have To Give Up Me to Be Loved By You?, Inner Bonding, Healing Your Aloneness, The Healing Your Aloneness Workbook, Do I Have To Give Up Me to Be Loved By My Kids?, and Do I Have To Give Up Me To Be Loved By God? and her recent books, Diet for Divine Connection and The Inner Bonding Workbook. Dr. Paul's books have been distributed around the world and have been translated into eleven languages.
Margaret holds a Ph.D. in psychology and is a relationship expert, noted public speaker, workshop leader, educator, chaplain, consultant and artist. She has appeared on many radio and TV shows, including the Oprah show. She has successfully worked with thousands of individuals, couples and business relationships and taught classes and seminars since 1967.
Margaret continues to work with individuals and couples throughout the world on phone and Skype. She is able to access spiritual Guidance during her sessions, which enables her to work with people wherever they are in the world. Her current passion is bringing the Inner Bonding process to people throughout the world through her courses, books and SelfQuest®, the online program that teaches Inner Bonding® and is offered to prisons and schools, as well as sold to the general public.
Margaret is passionate about helping people rapidly heal the root cause of their pain and learn the path to joy and loving relationships.
In her spare time, Margaret loves to paint, make pottery, take photos, watch birds, read, ride horses, and spend time with her grandchildren.

Daily Inspiration
Notice if your focus is on caretaking others, or taking care of yourself. Does your compassion go first to others, or first to your own feelings, your own Inner Child? Only when you have compassion for yourself first will you be able to take loving care of yourself and then extend your love and compassion to others. Compassion for others without caring for yourself may be manipulative - giving to get others to take care of you.
By

Dr. Margaret Paul

"No matter how often I do this workshop I always receive a 'golden nugget' every time. This new awareness allows me to explore further & always brings amazing insight & growth. Thanks, Margaret for another wonderful experience." Kripalu Workshop, 9/08
Merry Oislander


"I can't thank you enough for this course. I have struggled with anxiety and depression for as long as I can remember and this is the first therapy I have come across that actually gives me a road map to healing and health. In my lowest moments, I always wished there was a strategy or program I could turn to. There is only so much advice and support loved ones can give; at a certain point you just have to decide you want to get better. I never had the tools before this course, but now I do. I now feel like there is a light instead of just fumbling around piecemeal in the darkness. Thank you so much, Dr. Margaret, for sharing this treatment with the world and for being a loving and active participant in it's evolution and teachings. I really don't have the proper words to fully convey my gratitude. I can only say that you are an inspiration and someone who I will always think of as having had a profound and positive impact on my life. Thank you so much."
Tony Christopher
The relationship toolbox was my first introduction to Inner Bonding. The toolbox itself was very well organized, allowing me enough time to go through each week's articles which I also shared with my husband. Each article was written in language that was easy to understand and in such a way that it helped me to realize my responsibility in the relationship system. My husband also found them to be very enlightening in terms of his end of the relationship system. I have recommended the relationship toolbox to many people and my husband and I were both so pleased that we joined the Inner Bonding community. Thanks for creating this wonderful system!


Susan Floss
"Life-altering. I've heard new concepts that helped me challenge my old ways of thinking and relating to myself and others. I am happy to share this moment with myself and my partner." L.A. Workshop, 1/08
Ada Fang


'A total discovery of recovery, healing and hope. It is a belief in the joy of the ability to become you.' Rowe, MA Workshop, 4/08
Jane Tougas


"I have done the 30 day love yourself course which was incredibly helpful and insightful and helped me understand the first 3 steps of inner bonding.The 30 day frequency course was just the perfect next step to deepen the inner bonding practice by focusing mainly on step 4. It really helped me contact my guidance and discover deeper levels of control I needed to let go. Letting go is so much easier when you know how to access your guidance and trust it/he/she has your highest good in mind. With my guidance by my side, I know I have the power to be happy, enjoy life and the skills to manage the heartbreaking feelings of life when they show up. I am so much stronger.... and am looking forward to what life has to offer to learn. Thank you."

Carolina