Daily Inspiration
Today, focus on telling your truth with the important people in your life - the truth about you and who you are, not about them and who they are. Notice when you want to change the truth or to withhold something. Notice if there is fear of being completely honest with your truth of who you are. What is your fear?
By

Dr. Margaret Paul

'As a 15 year old going to this Workshop with my Mom, I was obviously skeptical about whether it would be a huge waste of time or not. But after meeting some of the people and getting to know them, I realized that my age changed nothing. I was treated the same way. And I guess that made me open enough to get what I needed out of the experience. I feel so much more mentally prepared to take things on and I never thought I'd have that.' Rowe, MA Workshop, 5.12
Taylor Sweet
"I recognized this process as tough love for myself. Because I embraced it even feeling the risk and fear of finding out about myself, I am awakened, being transformed and my life commitment now is to Being and giving Love. Thank you." Omega Workshop, 5/04
Patricia Bruno


"This has been a deepening of my work with prayer and Alanon to try to develop healthy living patterns that allow me to finally accept myself and work with a higher power, to find a joyful purpose and a loving heart." Rowe, MA Workshop, April 2000
Cara Groman


"Learning about acting with intent. I think the frequent check-in with my inner child is so valuable. We used to play a lot together - less over the years, so it is time to re-engage. Sometime what I say is taken as an offense. I realize I have to check in with my inner child- am I saying this to be hip, cool? Or to be loving and sharing?" Kripalu, 9.17
Ilene
"I feel much more connected to the child inside as well as connected to my guidance. The awareness of how I imitated my parents lack of nurturing with myself is dramatic. I made a commitment through a workshop process to give myself the emotional and physical nurturing I rarely got growing up in order to be a more loving and whole person now. [Margaret was] excellent, engaging and entertaining." Toronto Workshop, April, 2000
Sabina Latindorf


'Dr. Paul created a safe & nurturing environment while offering wonderful tools about Inner Bonding & explaining in detail with clear examples of how we can lovingly take care of ourselves on every level - emotionally, physically & spiritually in order to live in peace & joy.' Kripalu Workshop, 9.15 - Lenox, MA
Deb Moran
The Founders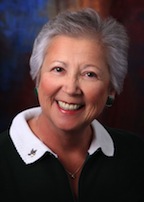 Get to know Dr. Erika Chopich, one of the co-creators of the Inner Bonding process.
Erika Chopich, Ph.D.
CO-CREATOR OF INNER BONDING
Dr. Chopich holds a Ph.D. in psychology, is a best-selling author, and an ordained Chaplain. She has worked extensively with the homeless population around the country. Erika has a medical background and before practicing as a psychotherapist, she was an administrator for the Los Angeles Free Clinic. In addition to working with individuals, groups, and business mediation, Erika is an accomplished speaker and seminar leader. She has appeared on many radio and TV shows, including the Oprah show. She is co-author of Healing Your Aloneness and the Healing Your Aloneness Workbook, which have been translated into seven languages and are bestsellers in Germany.
Erika currently resides in Berthoud, Colorado. She is an accomplished pilot and an experienced chef. She continually offers her insight, creativity, quick-wit, humor and playfulness to the ever-evolving process of Inner Bonding. In addition, her unique ability to see and speak with Teachers supports the Inner Bonding process with a constant source of new information.
Erika writes and publishes her blog from a deep appreciation of nature and of life. She has the ability to observe, apply and to teach the Inner Bonding process in every, day-to-day, situation. Her observations and her humor have gathered a large following.
Erika is passionate about her horses and spends much of her free time training and riding them. She also enjoys photography and paints in pastels. Her two dogs, Merlin and Frodo are her constant companions.
---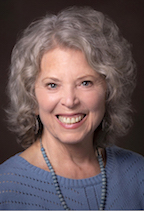 Get to know Dr. Margaret Paul, one of the co-creators of the Inner Bonding process.
Margaret Paul, Ph.D.
CO-CREATOR OF INNER BONDING
Dr. Paul is the author/co-author of several best-selling books, including Do I Have To Give Up Me to Be Loved By You?, Inner Bonding, Healing Your Aloneness, The Healing Your Aloneness Workbook, Do I Have To Give Up Me to Be Loved By My Kids?, and Do I Have To Give Up Me To Be Loved By God? Dr. Paul's books have been distributed around the world and have been translated into eleven languages.
Margaret holds a Ph.D. in psychology and is a relationship expert, noted public speaker, workshop leader, educator, chaplain, consultant and artist. She has appeared on many radio and TV shows, including the Oprah show. She has successfully worked with thousands of individuals, couples and business relationships and taught classes and seminars since 1967.
Margaret continues to work with individuals and couples throughout the world -- mostly on the phone. She is able to access spiritual Guidance during her sessions, which enables her to work with people wherever they are in the world. Her current passion is working on and developing content for this Website, as well as distributing SelfQuest®, the software program that teaches Inner Bonding® and is donated to prisons and schools, as well as sold to the general public.
Margaret is passionate about helping people rapidly heal the root cause of their pain and learn the path to joy and loving relationships.
In her spare time, Margaret loves to paint, make pottery, take photos, watch birds, read, ride horses, and spend time with her grandchildren.