Work with Dr. Margaret Paul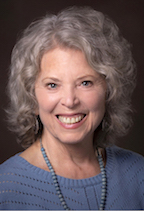 Dr. Margaret Paul consults on the phone and on Skype with both individuals and couples. If you are interested in Inner Bonding facilitation with Dr. Margaret, or just want some information, you can contact our Inner Bonding assistant, Valerie Lippincott, at 888-6INNERBOND (888-646-6372), or email her at valerie@innerbonding.com. Valerie will be happy to help you and answer any questions you have.
How I work with my clients:
My goal with my clients is to help them move into a deep sense of self-worth and personal power. I encourage them not to give me authority over them - not to put me up on a pedestal, but instead to learn to trust themselves, to become their own guru. I care deeply about my clients and I always do all I can to support them in supporting their highest good. Because I can see beyond their woundedness into their beautiful soul, I can help them to move beyond their erroneous beliefs about themselves and embrace who they really are as an incredible child of God. I do nothing to encourage their dependency on me. In my view, any therapist that supports dependency isn't ethical. Instead, I help them to develop their access to their own higher guidance. In my 48 years of working with people, I've seen that there is no true healing without a spiritual connection, and traditional psychotherapy doesn't help clients create this.
I have no agenda for my clients other than what they want for themselves, which enables me to be very patient and non-judgmental with them. This helps them to be patient and non-judgmental with themselves, which is vital for their healing.
I am warm and caring with them, but I don't get involved with them on a personal level. I'm very transparent with them, often sharing experiences from my own life as a way of helping them feel safe in being vulnerable. Creating inner safety and safety between us is vitally important, but at the same time I'm very confrontative and straight-forward regarding what I see happening with them.
I work primarily by allowing my guidance to come through me and also allowing their guidance to come through me. I often receive a huge amount of information about the client this way, often with holographic pictures of their issues and how to help them.
I work very successfully with individuals, couples, friendships, family relationships and business partnerships

Daily Inspiration
Today, summon the courage to take the loving action in your own behalf. It is only when you risk taking the loving action that you will discover your joy.
By

Dr. Margaret Paul

"I learned in a deep way that I'm powerless over other people's behavior and feelings, that I have subtle and complex issues of control and the only way to be free of the behaviors resulting from them is to take care of my own happiness and connect with a source higher than myself." Rowe, MA Workshop, April 2000
Kate Goldsborough


'I came to this weekend not knowing anything about Inner Bonding, but came with some wounded self issues that were fresh and intense. I found the workshop overwhelming at first, and by the end, I now have a sense of who I am and can be as a loving adult. I'm looking forward to joy and creativity!' Rowe, MA Workshop, 4/08
Judy Greene


"This has been a wonderful Workshop. The material has been so well-organized. A very thorough presentation of the Inner Bonding principles. Covers a lot of ground in only 2 days." L.A. Workshop, 12/06
Dr. Ilene Krems


"Regardless of where you are on your personal growth journey, you simply cannot go wrong with joining one of Dr. Paul's courses, and the 30-day Frequency course is no exception. Dr. Paul offers the wisdom and insight of one who is deeply in touch with her higher guidance and models for her students how to adopt the practices and beliefs that will accelerate your own growth and maturity into a truly peaceful and loving adult. Taking the Frequency course is a priceless investment in your own personal growth, happiness, and well-being!"
Alissa K.
'My experience was very fulfilling. I experienced some breakthroughs that were very helpful in continuing on the journey to "Self Love". I learned how to ask my Inner child what she needs, know that my Wounded child tells lies and to come from the Loving Adult when making decisions.' Weekend Workshop - Kripalu - Lenox, MA 9.14
Christine Tebben
"I had an enlightening experience in this workshop and a wonderful connection with my Inner Child. I realized I have mostly been sharing my truth from a wounded child and my loving Adult needs to be there first for my Child before I try to get this from others. I am committed to continuing learning Inner Bonding" Toronto Workshop, April, 2000
Linda Atkinson -