Daily Inspiration
When someone has hurt you deeply and you just want to get back at him or her, ask yourself: What is the high road? What is truly loving to myself? Will hurting another heal me?
By

Dr. Margaret Paul

"Very informative & encouraging experience that shed light to provide self insight into my fears and provides tools to learn a path of courage, love, acceptance of self and motivation to continue to learn." L.A. Workshop, 1/08
Rachel Monderer


"Having completed an Inner Bonding workshop it was very rewarding and made me feel like a different person. Because of Inner Bonding I have a better understanding of my inner child, my loving adult and intent to open to love. I will continue Inner Bonding to go deeper into my Guidance for directions." Kripalu Workshop, Lenox, MA, 2009
Sophie Bartkowicz


'I always considered myself a spiritual person who was deep & connected, but it wasn't until I attended Margaret's Inner Bonding Intensive that I uncovered the depth of my disconnect from Spirit, my Inner Child and core feelings. A tremendous weight has lifted from my head & heart and I feel more inspired & empowered to make the changes my true self has been crying out for. I had a powerful moment of connection while working with Margaret, and now have a process to integrate my entire life with my own truth. I cannot recommend the Intensive highly enough. I achieved everything I hoped for, despite my initial resignation and cynicism, and the loving relationship I now have and can develop with myself is priceless. Thank you Margaret for showing me the miracle I am.' Colorado Intensive, 10.10
Michael Dixon


'I came here broken. My Wounded self was running my life and broke all aspects of it. I learned so much on who my Wounded self is. NOT ME. The relationship and conflict info. was Huge for me.' Weekend Workshop - Kripalu - Lenox, MA 9.14
Marybeth McCarthy
"This work is so profound for me, so healing. I was needing to be reconnected with Spirit and I think I've got it! Thanks."
Jennifer Wicchers


The intensive was truly an invaluable experience. Here Margaret goes very deep into the Inner Bonding process and there is ample room for individual work. I felt deeply supported when doing my inner work both by Margaret and the group. There's a depth of connection with myself and God that I now leave with to support me to further integrate these principles into my life.
Victor Granville
Free Webinar/Teleseminar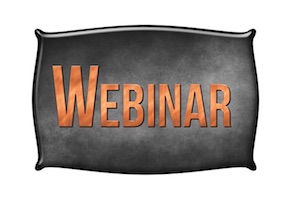 Dr. Margaret Paul offers FREE Webinar/Teleseminars on various subjects. If you miss it, you can click on the link in the store and download it. It is free until the next webinar.