Daily Inspiration
Today, notice which part of you is in charge - your programmed mind or your higher mind. When your programmed mind - your wounded self - is in charge, you will likely feel stressed. When your higher mind - your loving Adult connected with your Guidance - is in charge, you will likely feel peace and joy.
By

Dr. Margaret Paul

"My experience here was excellent. I received so much more information than I would have expected in 2 days. I now feel that I have the basic tools to know how to take care of myself. All I need to do now is practice the principles in my daily life. I look forward to attending a 5-Day Intensive!" L.A. Weekend Workshop, 11/04
Karen Fowler


'Another wonderful experience! The more work I do using the 6 steps, the more deeply I feel connected to Spirit and myself!' Colorado 5-Day Intensive, 10.13
Penny Piazza
"I had read a number of Margaret's books before I attended the Intensive but knew that I only had what is something called 'Book Learning.' I needed to practice Inner Bonding in a deep and regular way to fully understand it. Margaret's devotion and commitment to helping others is insirational. She has a dep connection to God and is very loving, kind and also direct and honest." Lucerne Valley Intensive, 11/06
Paul Yarema


"It was truly an amazing experience, and I have learned so much about why I am the way I am." Kripalu Workshop, Lenox, MA, 2009
Korrin Doyle


'Coming to an Intensive was a positive and rewarding experience for me. I was given the opportunity to work through tough issues I've been struggling with for years in a safe and supportive environment. If you're already practicing Inner Bonding, an Intensive will deepen your experiences especially with the relationship with your inner child.' Dolores, CO Intensive, June, 2009
Kim Taff


"The intensive was one of the best things I have done for my well being and personal growth. I wish this method to learn about ourselves and love was in the schools and churches." Santa Fe Intensive, 5/04
Tom Hillenbrand


Free Webinar/Teleseminar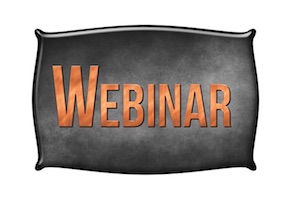 Dr. Margaret Paul offers FREE Webinar/Teleseminars on various subjects. If you miss it, you can click on the link in the store and download it. It is free until the next webinar.