Free Webinar/Teleseminar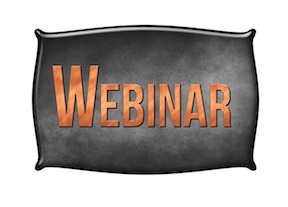 Dr. Margaret Paul offers FREE Webinar/Teleseminars on various subjects. If you miss it, you can click on the link in the store and download it. It is free until the next webinar.

Daily Inspiration
Anxiety and control are intricately linked. When our intent is to control that which we cannot control - others and outcomes - we will always feel anxious. Our anxiety is telling us that we are off base - that we need to get present in the moment and take loving action for ourselves, rather than continue to try to control.
By Dr. Margaret Paul
The changes since the Inner Bonding intensive are fundamental. I'm enjoying the best relationship ever with my spiritual Teacher. The days of working hard to heal my wounds are over. There is an ease to the healing and living process now that is exquisite. As a result of this wonderful inner relationship, my outer relationship is changing. Everything I have dreamed of is becoming a reality just because I'm in love with myself. I feel deeply loved a lot of the time.
Hanna Hammerli


Ever after experiencing different therapies in the past, the Inner Bonding experience with Margaret went above and beyond anything I've ever experienced. It touched on so many aspects of my life that have been keeping me blocked from being able to get past traumas in my life as a child, but to also know how to protect myself from difficulties I maybe faced with in the future. I will continue to protect my inner child and love her and never let anyone ever make her feel that she is anything less than a smart, talented, caring, considerate, generous and beautiful inside and out. Everything was wonderful. The facilities and setting were perfect!
Evette
It was a reconnection experience, a deep and healing reconnection experience. One of the best healing practices I have done in my life and I recommend it to everyone. Margaret is an exceptional human being and spiritual being and she generously shares her gifts with humanity. I feel really blessed of having the possibility to work with her.
Natalia Negueruela
"After having read two of Margaret's books and worked half way through her "Healing your Aloneness Workbook", I got stuck. I was so desperate that I eventually decided to travel half way around the world out of Germany to attend a 5 days Intensive. But then I experienced the very best of all the previous 44 years of my life. I found the key to healing which I had been searching for such a long time! I would like to encourage all persons in Germany who have considered attending an Intensive to do so, though I consider English knowledge at conversational level necessary." L.A. Intensive, 2/05
Dirk Luebbers


'Nothing short of amazing! Whatever your questions in your life, if you open to learning, you will also open the door to the answers.' Santa Barbara Intensive 2.14
Julie Rose
"Inner Bonding has created profound changes for my family. Love blooms brighter and clearer and we connect on deeper levels than I could have imagined. Thank you for the process." Kripalu Workshop, Lenox, MA, 10/09
Suzi Korsak