Free Webinar/Teleseminar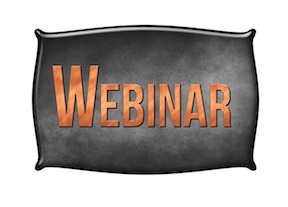 Dr. Margaret Paul offers FREE Webinar/Teleseminars on various subjects. If you miss it, you can click on the link in the store and download it. It is free until the next webinar.
Date
Event
Location
Hosted By
Pages:

Daily Inspiration
Being safe is not about controlling others and outcomes. Being safe is not about staying in the mind and figuring things out. You will feel safe when you connect with your spiritual Guidance, who has your well-being at heart at all times, and will guide you toward those actions and situations that support your safety and highest good.
By

Dr. Margaret Paul

"It was a powerfully, transformative experience, resulting in a deep sense of connectedness within myself, with my spouse, and my fellow workshop attendees." Santa Barbara Intensive, 1/07
Gary Ritter


"I would love to share my experience, particularly with people with alcohol addictions. I am also doing 12 step work - this along with that will heal my wounded self." Art of Living, 5.18
Karin Small
"This 3-Day Intensive was awesomely powerful. I identified with each and every person's work. Their learning was my learning and I'm sure that this opportunity truly gives me the opportunity to reframe my life to allow me to move forward with my soul's journey." Advanced Intensive, Amherst, MA, 10/04
Enid Kessler


My experience in the IB intensive was more powerful than 10 years of counselling. My marriage was transformed when I attended my first intensive and then my husband started practicing IB with me and we attended together. We are truly achieving intimacy in our relationship. It has exceeded all expectations. It is the best environment to heal self judgement and shame. I have never been happier in my life. Dr. Margaret Paul models the healthy adult. I am filled with gratitude to have the opportunity to work with her. I would highly recommend an IB intensive to anyone who desires to grow in body, mind, and spirit.
Margie Bult
"When I came to the Intesive I had this sadness i was avoiding - I just wanted to get off the planet. Inner Bonding Intesive helped me uncover the reasons why. Since I've tried this belief for most of my life - being intesive with the compassion and love that surrounded me - i learned how to care for myself. Dr Margaret comes with wisdom, unconditional love and truth. If you are ready to take responsibilty for youre life, to fall in love with your essence, then this is for you. Inner Bonding is a safe place to learn and grown." 4.18.18
Kimberly Rich
"It was my third Intensive and another great experience. It's amazing to me how at each time I discover new issues and I work on them. It's also a great spiritual experience of communion with other people. Learning from other people's work is very valuable for me too." Santa, Fe, NM, 4/05
Kashia Coulouvrat