Free Webinar/Teleseminar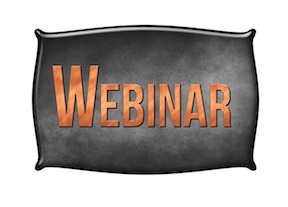 Dr. Margaret Paul offers FREE Webinar/Teleseminars on various subjects. If you miss it, you can click on the link in the store and download it. It is free until the next webinar.
Date
Event
Location
Hosted By
Pages:

Daily Inspiration
Think about someone you love. Think about who they are without their fear. Can you see their light and love? Can you see their power? Now look within yourself. Who are you without your fear? Can you see your light, your love, your beauty, your power?
By Dr. Margaret Paul
"Be prepared at the Inner Bonding Intensive to shift your energy and raise your frequency. I not only forged a stronger recognition of my Essence, but also forged a stronger connection to Spirit and my Guidance. This was a priceless experience and was invaluable to my healing and growth." NY Advanced Intensive, 5/05
J.W.


'This is my second workshop for Inner Bonding and I got so much more out of it this time. I would definitely return again and again.' Kripalu Workshop, 9.12


Susan Floss
'Immersion into the Inner Bonding process was extremely beneficial to me. I learned so much by watching Dr. Margaret stay tuned in with her feelings & reflect what she experienced in interactions with others. I love reading the materials online, but there's nothing like experiencing the process in person for myself & others. I learned as much or more watching Dr. Margaret's interactions with others as she helped us all understand the Inner Bonding process. Dr. Margaret is so skilled at putting feelings into words and expressing them in a clear, direct ways with others. This was a very safe place to express difficult feelings, get support from others, and also learn ways that the IB process can help me move forward & change my response to difficult feelings.' 5-Day Intensive, 6.14 - Loveland, CO
Susan Gallagher
"It was an excellent workshop. So graceful. I really appreciate having additional opportunities to attached workshop. Everything was amazing. I really appreciated your openness and honesty." Nov 2018
Anonymous
'It was a great experience. I was able to deepen the process and it gave me deep insight of myself. I would recommend for everybody to read the book, "Do I Have to Give Up Me To Be Loved By God?" first before going to an Intensive. The understanding goes so much deeper with all the information from the book. Or so was my experience.' Dolores, CO Intensive, June, 2009
Karin Gehrig


"Increased my late-coming connection with the Great Spirit, leading to more joy. More Inner Bonding techniques learned (hopefully) for getting rid on an hourly basis of destructive beliefs still seeking control of me." Santa Fe Intensive, 10/06
Noel Sorrell