Free Webinar/Teleseminar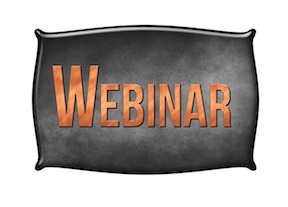 Dr. Margaret Paul offers FREE Webinar/Teleseminars on various subjects. If you miss it, you can click on the link in the store and download it. It is free until the next webinar.
Date
Event
Location
Hosted By
Pages:

Daily Inspiration
To be an intellect, you must have proof, reason and logic. To be your own self denies proof, reason and logic. So the choice is to spend life proving what you wish to exist or to simply accept what you feel.
By Dr. Erika Chopich
"Inner Bonding is an empowering process that allowed me to journey into my emotional underground in a very safe and supporting way. It provided me with the motivation and necessary insight for positive change and growth. It has strengthened my sense of self and will undoubtedly benefit me for the rest of my life. It is certainly recommended to anyone who has the willingness and desire to want to improve in every area of their life. Inner Bonding has been the missing piece that has now given me an effective way to resolve problems quickly with confidence, clarity and conviction. I am grateful for this new resource of self care and awareness." Santa Barbara Intensive, 2/08
Marcia Derwin


'The Intensive was an incredible bonding experience with my Higher Self/ Mature Adult and Inner Child; which has now given me the ability to have deep connection with others. Margaret Paul has tremendous intuition and knowledge. She is able to hold a loving space, and allows each individual to experience their own experience and heal from that place. This is the first time I experienced a workshop where it didn't end up ultimately being in the service of the Facilitator's ego. That established a trust that allowed me to heal beyond measure.' Colorado Intensive, 4.11
John M. King


"A+++ - Margaret has a wonderful way of relating to people and relating information to people."
Linda Hansy


"This is my second Intensive and it was wonderful to dig deeper and get clarity on issues that were not resolving. The support of the group allowed my Inner Child to feel safe to heal around these issues. Fabulous!" Santa Barbara Intensive, 1/07
Penny Boyle


"Wow! I got in touch with my inner child! It's me she's been angry, resentful, sad, joyful about - not the rest of the world. I have abandoned her, ignored her, paid no good attention to her - now I know where my efforts need to be directed - it's scary and enormously hopeful." Kripalu Workshop - Lenox, MA - 5/2001
Suzanne Gluck-Sosis


"I attended Margaret's Virtual IB Workshop and it was outstanding, I experienced deep understanding and acceptance of my wounded parts and why it is there. The virtual workshop was delivered extremely well, I always felt safe. I have attended face to face workshops and 5 days Intensive and now virtual, I always find that I learn something new, does not matter how many IB workshops or IB Intensive I have attend....I enjoyed the group work very much, the visualizations' and listening to Margaret's, prayer was so soothing. Margaret, Victor and Pavlos were understanding, patient and so gentle with all participants including myself. Everyone was so loving. Thank you all!!
"Margaret provides a wonderful,set of tools so we can learn how to love others and our ourselves. IB is changing my life and I am passionate about healing my false beliefs. Observing others work is a powerful way for me to learn. I cannot believe I am saying it but for once in my life, I am starting to be gentle with my wounded self and understanding why is present and how she kept me alive, but no longer is serving me a purpose. I want to choose love over fear. LOVE is the greatest healer. Margaret is so patience, compassionate with others pain and trauma, so experienced in deep severe trauma. I thank GOD for IB!!"
Melinda Griffiths