Daily Inspiration
Today, focus on telling your truth with the important people in your life - the truth about you and who you are, not about them and who they are. Notice when you want to change the truth or to withhold something. Notice if there is fear of being completely honest with your truth of who you are. What is your fear?
By

Dr. Margaret Paul

'I am very grateful for my experience at the Intensive. The Inner Bonding process is very effective and actionable. I made more progress dealing with difficult emotions during the Intensive then I have made during years of therapy. I recommend it highly.' 5-Day Intensive, 6.14 - Loveland, CO
Warren Huff
"There is no greater joy in life than sitting with others who are on the same path in a deep intention to learn about loving ourselves. It's such a delight!! Margaret, thank you so much for continuing to help me explore the deeper layers of myself. The deep sense of peace I feel right now is amazing. Much love to you." Advanced Intensive, NY, 11/07
Merry Oislander


"I came with the intention of being open to learn and I was highly rewarded. I have new insights into who I am, what I need and, with Margie's help, how to get it all! The group experience added to the effectiveness as we all worked and openly exchanged our thoughts, feelings and experiences. This was a really safe place to explore my demons and realize the beauty of who I really am." COUPLES Intensive - Lucerne Valley, CA - October 2000
Mark Lininger


[Of greatest value to me was] the loving atmosphere where there was no blame or shame and I was safe to explore myself. Leaving here to continue my life's journey with the tools necessary to be loving to myself was a gift that will always be with me.
Gregg Warter


'If you can muster up the courage to take just one step to improving your life I would recommend the Inner Bonding Intensive. If you're looking for inner peace, joy and happiness you can begin to find it here. If you're willing to do the work to transform your life and discover who you really are, come to an Inner Bonding Intensive. Discover your wholeness!' Colorado Intensive, 7.11
Ann Maes


"I thoroughly enjoyed your course! It opened up a new world for me - or a "remembering" of what I had forgotten. This course was amazing!" Art of Living, 5.18
Pamela Leach
Free Webinar/Teleseminar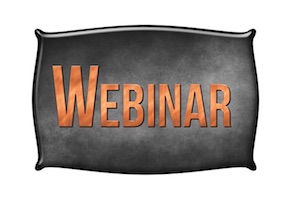 Dr. Margaret Paul offers FREE Webinar/Teleseminars on various subjects. If you miss it, you can click on the link in the store and download it. It is free until the next webinar.