Free Webinar/Teleseminar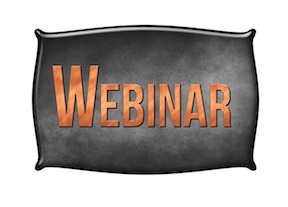 Dr. Margaret Paul offers FREE Webinar/Teleseminars on various subjects. If you miss it, you can click on the link in the store and download it. It is free until the next webinar.
Date
Event
Location
Hosted By
Pages:

Daily Inspiration
Depression is often your inner child/inner guidance's way of letting you know that you are abandoning yourself. Rather than numb it out with addictions or medication, open to learning with your inner child about how you are abandoning yourself, and open to learning with your Guidance about what the loving action is. You will discover that as soon as you take the loving action, you will feel relief.
By Dr. Margaret Paul
'I have searched far and wide to heal my inner wounds. This system is profound, accurate, and works. It's putting my power back in my own hands. It's letting me be my own healthy parent to myself. It's helping me shed unwanted beliefs, and training me to rely on myself, and my own Guidance.' Weekend Workshop - Anaheim Hills, CA 3.14
Wolfie
Incredible - I didn't believe it would work ahead of the Intensive. But it works once you've faced your pain, control and other issues. I feel so grateful for being there and the wonderful place we were in." Durango, CO, Intensive, 4/07
Marion Decker


COMMENTS BY PARTICIPANTS AT INTERFACE IN BOSTON: "Outstandingly valuable tools for changing one's life in permanent ways. Margaret Paul is a terrific role model." "This program was excellent. Very helpful and presented in a way that made it safe to handle." "Margaret Paul's offering is fantastic, grounded, practical. After years of therapy, [this was] the best thing that happened to me."
Interface


"This being my first Inner Bonding experience, I was a bit apprehensive and yet my longing to find peace and freedom for myself made me also curious and receptive to learning. For the past thirty years I have tried countless healing modalities, never giving up on the thought that there must be something out there that will help me find the peace I so desired. Through Inner Bonding I now understand myself, my behaviors and my part in my relationship dynamics. The other experiences gave me pieces but Inner Bonding gave me the whole puzzle put together. I also got a step by step process to support myself along the way.
"The dynamic of the intensive is set up that you get to work one-on-one with Dr.Margaret and also you get to see each of the other attendees do their work with her. I could see myself in each person's process. It was as if I was having 30 + sessions. This being able to see and observe others stories helped me to view my own behaviors through their life experiences.
"I have found the freedom I have been searching for my whole life. I finally know for the first time, what is truly loving to me. The bond I've made with my group is a lifetime bond. I've found a family in Inner Bonding, one that is supportive, loving and willing to support me through life's challenges. This to me is priceless. My search is finally over."
Anonymous
'Being fairly new to Inner Bonding (1 month), I couldn't have asked for any better learning tool than an Intensive. Watching 11 other people learn from their experiences through Inner Bonding was invaluable. Not to mention how much more intense your own one-on-one sessions are in a group setting. The 5-Day Inner Bonding Intensive for me, was 8-9 hours/day of intense communication and learning with my Inner Child through my Loving Adult.' Colorado Intensive, 4/10
Tommy Kessler


"After reading 'Do I Have to Give Up Me to Be Loved by God?' and doing Inner Bonding for several months alone, and then with a facilitator, I still found the workshop extremely helpful. There is an endless source of learning and growth through this process and listening and talking about it with others is very helpful to that process. Margaret is amazing." Kripalu Workshop, 9/08

Laura Laiacona