Daily Inspiration
Your emotions are a great gift, letting you know when you are on track or off track in your thinking and behavior, or when you need to attend to what is happening with a person or situation. Today, practice learning what your painful emotions are telling you, rather than avoiding them with your various addictions.
By

Dr. Margaret Paul

"One of the most beautiful, painful, mystical, fun experiences of my life. Joy beginning to break through the clouds!" February 2002 - Lucerne Valley Intensive, CA
Heather O'Neill


"Felt it provided great insight and opened my eyes to an increased awareness of how to deal with my pain and anger." LA Workshop, 7/05
Michael Guerra


"My experience of the intensive was life changing. All of the work I had done to this point prepared me for the powerful release and revelation in the Intensive. I felt safe among fellow seeker who held a sacred space for healing. This process of Inner Bonding is so clearly empowering and the practice creates true community. What a gift I gave to myself!" Santa Fe, NM - April 2002
Barbara Buckingham-Hayes


'This was the second time here. We came last year. This has been very reinforcing for my Inner Bonding process. The weekend went too quick.' Kripalu Workshop, 9.12
Joel Floss
"I came not knowing what to expect and having been to many workshops before. What I found was an elegant and powerful way of being with myself and others." Colordao Intenisve, 8/08
Shelton Huettig


"I felt very safe. I had my cute and fun sides reflected back to me. I needed to see these authentic reflections in order to see myself. I leave this intensive knowing I have gained a great deal. After all the atoms realign themselves, I will be much more whole. I feel this process occurring. I feel more centered, more joyful and hopeful that I can leave here an deal with important challenges and relationships in a healthier way." Lucerne Valley, CA June, 2000
Leitha Spetzler


Free Webinar/Teleseminar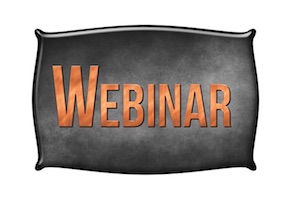 Dr. Margaret Paul offers FREE Webinar/Teleseminars on various subjects. If you miss it, you can click on the link in the store and download it. It is free until the next webinar.
Date
Event
Location
Hosted By
Pages: