Free Webinar/Teleseminar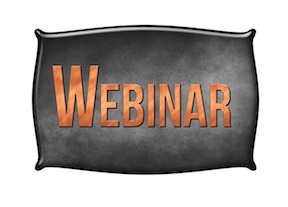 Dr. Margaret Paul offers FREE Webinar/Teleseminars on various subjects. If you miss it, you can click on the link in the store and download it. It is free until the next webinar.
Date
Event
Location
Hosted By
Pages:

Daily Inspiration
Learn to care about yourself enough to be around others who are caring, and accept that you cannot make others care.
By Dr. Margaret Paul
"...the interactions between other couples provided great insight to possible future conflicts and triggers. I witnessed many types of interactions that were mirrored in my own relationship. It was comforting to know that no matter where each of us comes from, no matter what nationality or background, the conflicts and problems are the same and can be handled in a loving manner. I would recommend this for anybody who has a desire to learn about themselves."
Karloon R. Woo


Great experience! I signed up for this intensive and did not know what to expect. What happened was 13 people from all walks of life came together as strangers and left 6 days later as connected friends. Each person shared their individual history at their level of vulnerability with Margaret as she lead them into an inner bonding process in a group setting. Each person in the group had an opportunity to work individually 4 to 6 times. The work produced meaningful healing changes in me and the way I love and nurture myself. We also shared healthy meals together and had plenty of breaks.
Colby
'It was scary to be here with my partner. It was a totally different experience from going alone 2 years ago. But I again have learned invaluable lessons that will continue to help me learn to evolve in love.' Colorado Intensive 4.14
Betsy White
"Margaret & Mike created a space for me to connect with Jesus in a way that I'd not connected in about 10 years. I learned on a deep cellular level how it truly is up to me, the loving Adult, to love & cherish my journey here on Planet Earth. And from that loving & cherishing place within Me, will all that I need & want flow & manifest itself."


M.G.


'I experienced a very loving and healing environment. This loving support allowed me to explore feelings and painful experiences I have hidden from for most of my life. I am experiencing openness, release, and more centeredness that I have felt in years. Come and try it. You will feel safety and support here. God loves you always.' Santa Barbara Intensive, 1/2010

Michael Utter


'Being fairly new to Inner Bonding (1 month), I couldn't have asked for any better learning tool than an Intensive. Watching 11 other people learn from their experiences through Inner Bonding was invaluable. Not to mention how much more intense your own one-on-one sessions are in a group setting. The 5-Day Inner Bonding Intensive for me, was 8-9 hours/day of intense communication and learning with my Inner Child through my Loving Adult.' Colorado Intensive, 4/10
Tommy Kessler