Daily Inspiration
If you have given and given to others and have not received love in return, consider that you may be giving to get from a empty place within, rather than giving from an inner place that is overflowing with love. Turn your attention to filling your own emptiness first, and you will find yourself finally feeling loved.
By

Dr. Margaret Paul

"I really can't say enough of how much of me I am taking home. (My little one)" Colorado Intensive, 8/08

Jackie Radmall


"I believe it was one of the most moving, intense moments that I have ever experienced in my life. I think the whole planet should experience this. It would really have people look at themselves and treat others in a more humane way. Thank you very much, Margie." Lucerne Valley, CA, May 2000
Timothy John Boerger


'Thank you for the clarity & honesty in sharing your life experience. I could relate on so many levels. I live, in many ways, connected to my Guidance. I now have the courage & skills to live even more authentically in all areas of my life & to share my story & joy of life with people on a more consistent basis.' Weekend Workshop - Kripalu - Lenox, MA 9.14
Analesa
"The workshop felt very safe, well-organized and well led. Even though I worked with others I felt like the process was mine. It is what I have been searching for, for a long time, and I believe I was here at the best time. The process I did with Margaret was a powerful learning experience. The workshop was very well balanced. I liked the way we moved from one method of working to another. [Margaret was] excellent - one of the best teachers I've learned from!" Toronto Workshop, April, 2000
Nancy Cronyn


'Inner Bonding is the awareness that I needed to learn how to love and appreciate myself; to truly know that I am enough. Without the teachings of IB, I may never have found myself - and embraced myself with love and compassion. IB is learning to be whole - to be free, to be able to feel love and give love. IB is a blessing - IB is Peace, Calm, Bliss and Compassion." Dolores, CO Intensive 4.13
Venetia Rahal-Kotoch
"I cannot put words to my experience that could possibly express it. Some things must be experienced, lived and felt. The Inner Bonding 5-Day intensive did for me what a year of private therapy didn't. It gave me the tools to truly begin to heal myself and grow. It is such a gift to have finally found a process that works." Lucerne Valley, CA - 7/01 and 2/02
Michele Zeff


Free Webinar/Teleseminar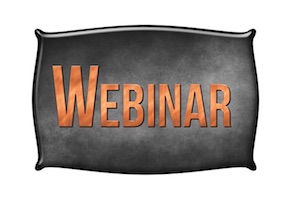 Dr. Margaret Paul offers FREE Webinar/Teleseminars on various subjects. If you miss it, you can click on the link in the store and download it. It is free until the next webinar.