Free Webinar/Teleseminar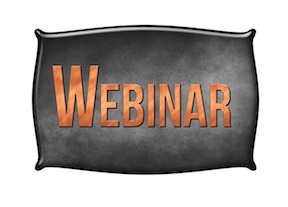 Dr. Margaret Paul offers FREE Webinar/Teleseminars on various subjects. If you miss it, you can click on the link in the store and download it. It is free until the next webinar.
Date
Event
Location
Hosted By
Pages:

Daily Inspiration
It's a challenge to take responsibility for our own feelings when we are alone, and even more of a challenge when we are with others. Today, notice the various ways you make others responsible for your feelings - not speaking up, saying yes when you mean no, blaming, feeling hurt, waiting, people-pleasing, getting angry, withdrawing, numbing out, punishing, and so on. Just notice without judgment.
By Dr. Margaret Paul
"This [virtual] intensive, was a very deep journey into my childhood. I loved the way Margaret lead me to that point with care, with love , with compassion, and patience. I love that we all could take our time with no pressure to get what we came to get. Also congratulation to a very nice team of Facilitators that showed the possibility for us to leave with this habit. Thanks Jane and Victor."
Steve Lalanne
'This experience was truly amazing. I was able to gain a new, positive way of thinking, another tool in my toolbox, in ways to understand and cope with my feelings. Understanding why I feel what I feel and where it comes from is enlightening and leads to constant healing powers coming from own energy.' Colorado 5-Day Intensive, 10.13
Heather Moscheo
Inner Bonding is a tremendous tool for the business world. I feel confident and assured that I can go about getting what I need in the work place and being loving to myself and others in the process.
Veni Parsons


'I experienced what it felt like physically, emotionally and spiritually to shift from the intent to control to the intent to love. I know that if I can do it once, I can and will continue to practice this forever!' Colorado Intensive, 4/10
Dona Lofland


"I felt the intensive brought me in touch with the wounded part of myself - the part that needs care and attention - in a direct, safe, and unambiguous way. I feel I have a new awareness now that will greatly speed the evolution of my soul's journey, and open the door to love and joy on my earthly path as well. The group was great!" Ossining, NY - August 25-29, 2000
John Collinge


"Learning from Margaret is a wonderful gift. Her love and compassion radiate from her. She wastes no time to get you to the present, and the relief from the pain and anguish is speedy. Her guidance and clarity goes from one group member to the next without her missing a beat. You will learn as much from each group member, their experiences and how they deal. The love and compassion you feel for each person opens up the love and compassion for yourself. Opening to Guidance will be demonstrated over and over, and is what makes working in a group so powerful and beneficial. The process, the group and Margaret have made this an experience of a lifetime for me. This has been what dreams are made of!" Santa Fe Intensive, 10/06
Sharon Appleby