Conflict Resolution: When to Talk, When to Disengage
By Dr. Margaret Paul
August 01, 2022


---
Do you struggle with knowing when to communicate with your partner about a problem and when to disengage?
---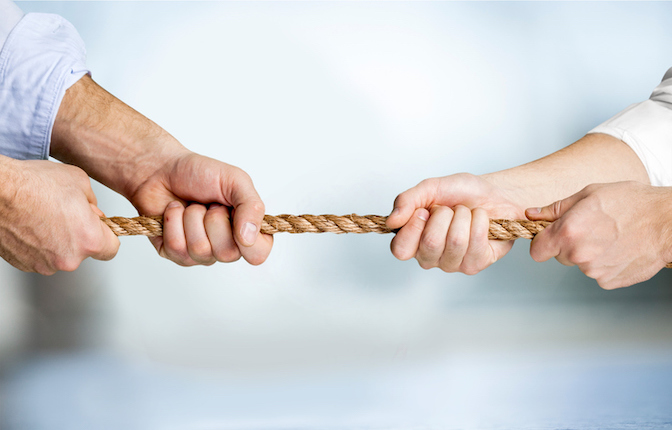 In my work with couples, I am often asked, "Shouldn't I communicate with my partner about this? Shouldn't we talk this over?"
For example, Ginger told me that when her husband, Ron, became demanding sexually or started to complain about not having enough sex, she was sexually turned off. She would become defensive, explaining her feelings to Ron repeatedly, in hopes of getting him to stop. She hoped that if she explained herself enough, he would understand that his demanding and complaining turned her off. Sometimes Ginger thought there was something wrong with her sexually when she was not turned on, and other times she thought that if only Ron would stop demanding and complaining, everything would be okay. Yet nothing changed. No amount of talking or explaining helped.
Ginger and I discussed a new, loving action she could take when Ron complained about not having enough sex. Instead of defending and explaining, Ginger decided to just say, "Uh huh," with a compassionate tone.
"But shouldn't I tell him why I am just saying 'Uh huh?'"
"Why do you want to do that?"
"I guess so that he won't get upset with me."
"So, you want to explain yourself, yet again, as a way to have control over getting Ron to see you and understand you."

Ginger saw that much of her desire to "communicate" was really coming from her intent to control.
"When is it appropriate to talk about stuff?"
"When you are sharing your own new learning without an agenda to change Ron. Sharing your own learning can lead to deeper intimacy, while repeatedly explaining, defending, and sharing your feelings to control generally leads to distance."
So, when do we talk and when do we disengage?
We talk when it is about sharing information or coming up with a plan. For example, it is appropriate to tell your partner if you are going to be home late - that is sharing important information. It is appropriate to discuss what you both want to do on Saturday night, or what movie you might want to see, or if you want to go to the party you were invited to. This talking is about coming up with a plan that affects both of you. However, if one partner gets controlling about the information or the plan, that is when you might want to stop talking and think about what action you need to take for yourself.

Discussions when one or both partners are controlling will break down.
When Ron tries to control Ginger with his demanding and complaining, and then Ginger tries to get Ron to stop trying to control her and become open to learning, they will get stuck, because in trying to get Ron to open and hear her, she is also trying to control him. Now, with both trying to control rather than learn, they can't get anywhere.
This is when you need to disengage, open to learning about what you are feeling, and take loving care of your own feelings and needs.
The time to talk is when both people are open to learning and there is no agenda to get the other person to change. The time to disengage is when you find that you are feeling frustrated, sad, lonely, and helpless over the interaction. That is when you need to remember to lovingly disengage and then do your own Inner Bonding process.
Once you lovingly disengage and do your own inner work, then you might be able to go back to your partner and see if he or she is also open to learning with you. You will find that when both of you are open, issues are generally more easily resolved.
Heal your relationships with Dr. Margaret's 30-Day online video relationship course: Wildly, Deeply, Joyously in Love

Attribution-NonCommercial-NoDerivs
CC BY-NC-ND

Send this article to a friend

Print this article

Bookmarked 0 time(s)
Comments

Daily Inspiration
Today, notice your anger, irritation or frustration. Notice that you may feel these feelings when you are not accepting your powerlessness over others and outcomes and attempt to control what you can't control. Today, accept what is and then control what you can control - your own reactions.
By Dr. Margaret Paul