Justin
Justin
Justin is fairly new at Inner Bonding and courageously offered to do a video.

Daily Inspiration
Who makes your decisions - your wounded self or your loving Adult? You might want to notice that decisions made from your wounded self never turn out well. You will always be guided toward your highest good when your loving Adult is open to learning with Spirit about what is truly loving to you.
By

Dr. Margaret Paul

Private Phone & Skype Sessions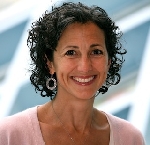 Carla De Cervantes
Phone & Skype sessions are available with Dr. Margaret Paul and other Inner Bonding® Facilitators.