Daily Inspiration
Your emotions are a great gift, letting you know when you are on track or off track in your thinking and behavior, or when you need to attend to what is happening with a person or situation. Today, practice learning what your painful emotions are telling you, rather than avoiding them with your various addictions.
By

Dr. Margaret Paul

Private Phone & Skype Sessions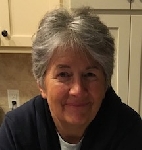 Nancy Weston
Phone & Skype sessions are available with Dr. Margaret Paul and other Inner Bonding® Facilitators.
Alanis Morissette on Inner Bonding