Dr. Margaret Paul on Inner Bonding

Daily Inspiration
Be mindful of your energy. The energy of every thought, every word, and every action, affects the whole of consciousness. Today, be conscious of pouring loving thoughts, actions and words into the Oneness of Spirit.
By

Dr. Margaret Paul

Private Phone & Skype Sessions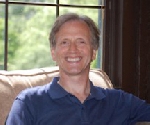 Michael Barmak, MSW, LCSW
Phone & Skype sessions are available with Dr. Margaret Paul and other Inner Bonding® Facilitators.