Daily Inspiration
Joy comes from being openhearted to receiving the love that is God and sharing that love with others. Today, open your heart by moving into gratitude for all that you have and all that you are, choosing to make love more important than control.
By

Dr. Margaret Paul

Private Phone & Skype Sessions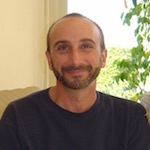 Jeff Frymer
Phone & Skype sessions are available with Dr. Margaret Paul and other Inner Bonding® Facilitators.
Dr. Margaret Paul on Inner Bonding