Daily Inspiration
Research indicates that happy people create happy relationships, not the other way around! If you believe you need a relationship to be happy, or the "right" relationship, you may stay stuck being unhappy. Unhappy people either don't get into relationships, or often create unhappy relationships. Put your energy into making yourself happy and then see what happens!
By

Dr. Margaret Paul

Private Phone & Skype Sessions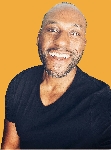 Victor Granville
Phone & Skype sessions are available with Dr. Margaret Paul and other Inner Bonding® Facilitators.
Diet For Divine Connection Purchase
Are you shipping this item outside of the United States?
If so, please click yes and order via Amazon.