Daily Inspiration
Consciously notice and think about what you are grateful for and what brings you joy. Notice how you feel when your thoughts are on what you want rather than on what you don't want.
By

Dr. Margaret Paul

Private Phone & Skype Sessions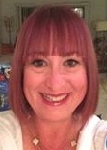 Meredith (Merry) Oislander, MS, PD
Phone & Skype sessions are available with Dr. Margaret Paul and other Inner Bonding® Facilitators.
Journal Sign Up
By submitting your email, you will receive an email from us requesting permission to send you the Inner Bonding Journal and future emails in regards to Inner Bonding products, services, events,and updates. You can unsubscribe at any time by clicking the unsubscribe link included in all emails.