Journal Sign Up
By submitting your email, you will receive an email from us requesting permission to send you the Inner Bonding Journal and future emails in regards to Inner Bonding products, services, events,and updates. You can unsubscribe at any time by clicking the unsubscribe link included in all emails.

Daily Inspiration
Today, think about softness - the softness of your smile, of your kindness and caring, of the tenderness of your touch. There is such power in softness. Today, discern the difference between softness and weakness. Weakness is allowing others to run over you and control you. Softness is the result of a powerful loving Adult standing in your truth and being unafraid to express your love.
By

Dr. Margaret Paul

Private Phone & Skype Sessions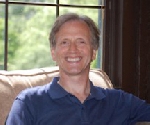 Michael Barmak, MSW, LCSW
Phone & Skype sessions are available with Dr. Margaret Paul and other Inner Bonding® Facilitators.