Daily Inspiration
What do you do when your heart hurts from others unloving behavior or from the pain of life? Do you get angry and blame someone? Do you shut down or turn to addictions? Do you ignore your feelings? Instead, hold your pain with compassion and gentleness and give yourself permission to cry, which is the god-given way of releasing pain.
By

Dr. Margaret Paul

Private Phone & Skype Sessions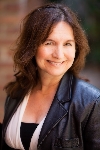 Elaine Hall
Phone & Skype sessions are available with Dr. Margaret Paul and other Inner Bonding® Facilitators.
Journal Sign Up
By submitting your email, you will receive an email from us requesting permission to send you the Inner Bonding Journal and future emails in regards to Inner Bonding products, services, events,and updates. You can unsubscribe at any time by clicking the unsubscribe link included in all emails.