Daily Inspiration
Often, when you feel anxious and stressed, it is because you are trying to control something you cannot control. The moment you choose to surrender - to "Let go and let God", you will notice that the anxiety and stress release.
By

Dr. Margaret Paul

Private Phone & Skype Sessions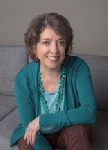 Nancy Swisher, MA, MFA
Phone & Skype sessions are available with Dr. Margaret Paul and other Inner Bonding® Facilitators.
Journal Sign Up
By submitting your email, you will receive an email from us requesting permission to send you the Inner Bonding Journal and future emails in regards to Inner Bonding products, services, events,and updates. You can unsubscribe at any time by clicking the unsubscribe link included in all emails.