Why Isn't Loving Yourself Your Highest Priority?
By Dr. Margaret Paul
August 22, 2022


---
Do you find yourself being resistant to learning to love yourself? Discover the false beliefs behind this resistance.
---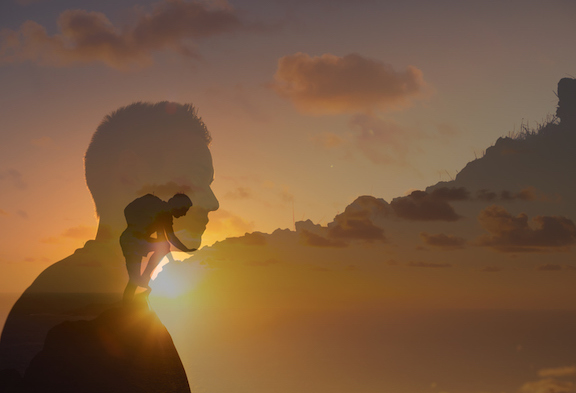 I had been working with Carrie on and off for a few months. She had contacted me for help after her boyfriend, Joel, broke up with her, and she worked very hard on learning to love herself – until she got back with Joel. Then all Inner Bonding work stopped, and she went right back to abandoning herself and making Joel responsible for her feeling lovable and worthy.
Now she was back working with me because Joel had broken up with her again, but she was still resisting loving herself.
We explored why she isn't devoted to loving herself – why it's so much more important to her to get love than to be loving with herself and others. Almost all her behavior with Joel was geared to having control over getting him to love her, and it obviously wasn't working for her. She's miserable.
While she seemed motivated to focus on loving herself, her underlying motive wasn't about becoming a more loving person for the sake of her soul's journey toward evolving in her ability to love. Her underlying motive was still to get love, which got revealed in this statement: "If I learn to love myself, then will I be able to feel loved in a relationship?"
Her agenda in loving herself is still to be able to get love, and this doesn't work. She won't keep up the work unless her highest priority is loving herself and then sharing her love with others.

Have you found yourself in this situation – being motivated to learn to love yourself only when you are unhappy or when a relationship has ended?
You might want to explore why loving yourself might not be your highest priority – why getting love is more important than being loving.
Here are some of the false beliefs that my clients have stated for not choosing loving themselves as their highest priority:
I can't love myself – I never learned how, so someone else has to do it.
It's not my job. It's someone else's job to make me feel loved and safe.
My parents didn't love me, so someone has to make this up to me.
My love for myself will never feel as good as someone else's love.
It's others' love and approval that makes me okay – not my love for myself.
If I love myself, then no one else will ever love me and I will end up alone.
Loving myself is selfish.
It's only someone else's love that will prove I'm lovable.
What other beliefs come up for you as you read this list? What is behind your resistance to loving yourself?

Most of us don't know how to love ourselves because we had no role-modeling for it.
I certainly didn't know how before spirit first brought us Inner Bonding; only then did I realize that I needed to love myself. The good news is that we don't have to know how, but we do need to be open to learning. When you really want to know what's loving to you, and you ask your higher self with a sincere desire to learn, ideas will pop into your mind about what's loving – just as they do with a parent of a baby when the parent truly wants to be loving with the baby.
The problem with making someone else responsible for you feeling lovable is that the moment you make another person responsible, you are abandoning yourself, and your inner child then feels rejected by you. No matter how loving the other person is, as long as you are rejecting yourself, you will not feel lovable and safe.
When loving yourself becomes your highest priority, you will learn how, and you will start to feel much safer and more lovable. You will then find your relationships with the people who care about you improving – although not with the people who just want to control you. The people who love you will be happy that you are taking responsibility for loving yourself, and they will enjoy that you are sharing your love rather than trying to get their love.
Join Dr. Margaret Paul for her 30-Day at-home Course: "Love Yourself: An Inner Bonding Experience to Heal Anxiety, Depression, Shame, Addictions and Relationships."

Attribution-NonCommercial-NoDerivs
CC BY-NC-ND

Send this article to a friend

Print this article

Bookmarked 0 time(s)
Comments

Daily Inspiration
Creating the habit of thinking about love and what is loving to yourself and others will keep you connected with Spirit. When you are with Spirit, you will not be in fear.
By Dr. Margaret Paul