Are You Letting Your Children Manipulate You?
By Dr. Margaret Paul
December 31, 2006


---
Children learn early how to manipulate a parent that is overly concerned with being loved by the child. In this article, discover what you can do about this.
---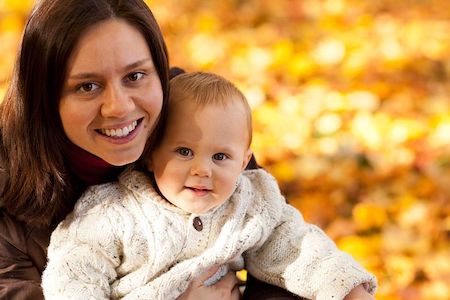 Rachael is the young mother of Nathan, who just turned two. Rachael is a stay-at-home mother who works part-time at home and has the help of a housekeeper five days a week. Rachael consulted with me because of her problems with Nathan.

"When Nathan is with David (her husband), he's fine. He adores David and listens well to him. When he's with Amalia (her housekeeper), he's fine. He loves her and plays calmly with her. But when he's with me, he's impossible. He throws temper tantrums when he doesn't get his way. He goes to sleep easily at night for David but not for me. I want so much to be a good mother and I can't figure out what I'm doing wrong. I never get angry with him but sometimes I feel like throwing him across the room!"
"I need help!"

"Rachael, when you are with Nathan, what do you think is more important to you - to get him to love you, or to be loving to yourself?"

Rachael replied instantly. "To get him to love me. I never think about loving myself. I just want him to love me. If he loves me, then I know that I'm a good mother."

"And what does it say about you if you are a good mother?"

"It means that I'm okay."

"So you have handed to Nathan the job of defining your worth. He has to love you for you to be okay. What do you think is most important to David?"

"Oh, David takes good care of himself. He really doesn't seem concerned about whether or not Nathan loves him. He's very loving to Nathan, but if David wants to eat dinner when Nathan wants to play with him, he just eats dinner and Nathan seems to accept it. If I want to have my breakfast when Nathan wants to play, Nathan has a tantrum."

"Rachael, Nathan has learned that he can manipulate you because you are so concerned with how he feels about you. As long as his loving you is more important to you than taking loving care of yourself, he will be able to manipulate you. This is not good for him or for you. It is too big a burden on him to have the responsibility of defining your worth. As long as your worth is attached to being a good mother, Nathan will be able to manipulate you."

"I can see that. Amalia is like David. If she has work to do, she just expects Nathan to play by himself, and he does. She loves him, but she is firm about what she needs to do. I can see that I give in all the time because I don't want him to be upset with me."
"What can I do now to change this?"

"First of all, you need to consciously detach your sense of self-worth from being a good mother. You need to do some Inner Bonding work on defining your worth separately. Your sense of worth needs to be attached to who you are - your kindness, compassion, empathy, warmth, aliveness. You need to take responsibility for defining your own worth, rather than making Nathan, David, or anyone else responsible.

"Second, you need to care about taking care of yourself as much as you care about taking care of Nathan. Nathan is a brat with you because you are being a permissive parent. You don't care about yourself when you are with him, so he has learned to not care about you. You are teaching him not to care about you, when you do not care about yourself."

"Okay, I think I get this. I'm really going to try to do it differently."

The next week, when we spoke in our phone session, Rachael reported that things had already dramatically changed. Nathan was listening to her, going right to sleep when she put him down, and seemed happier in general. His tantrums had not yet completely stopped, but they were far fewer. Rachael, too, felt happier because she was finally taking care of herself and her own needs. For the first time since giving birth to Nathan, she was having some time to herself.
Join Dr. Margaret Paul for her 30-Day at-home Course: "Love Yourself: An Inner Bonding Experience to Heal Anxiety, Depression, Shame, Addictions and Relationships."

Join IBVillage to connect with others and receive compassionate help and support for learning to love yourself.

Attribution-NonCommercial-NoDerivs
CC BY-NC-ND

Send this article to a friend

Print this article

Bookmarked 3 time(s)
Comments

Daily Inspiration
Earth is a challenging place to be, and may be filled with pain for you unless you stay in conscious connection with the love, wisdom, guidance and comfort of the Divine Mother/Father Spirit that is within you and around you and always available to you. Today, focus on connecting with this Love.
By Dr. Margaret Paul