Daily Inspiration
Today, notice which part of you is in charge - your programmed mind or your higher mind. When your programmed mind - your wounded self - is in charge, you will likely feel stressed. When your higher mind - your loving Adult connected with your Guidance - is in charge, you will likely feel peace and joy.
By

Dr. Margaret Paul

Private Phone & Skype Sessions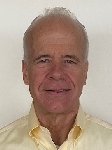 Kevin Kimball, J.D., PhD
Phone & Skype sessions are available with Dr. Margaret Paul and other Inner Bonding® Facilitators.
Step Five of Inner Bonding
Take Loving Action

Tell yourself the truth that came through from Step 4, allowing the truth to come through you from your Guidance to your Inner Child.
Take the loving action that came through from your Guidance in Step Four, put God/Spirit into action.
Consciously move into gratitude for your Guidance that is always here for you.

Move on to Step 6.