Daily Inspiration
There are two ways of learning things. One is the intellectual way - through books, TV and other forms of external learning. The other is direct - opening to Spirit and accessing truth. It is of great benefit when learning externally to always check in to see if what you are reading or hearing is truth. By Dr. Margaret Paul

ABOUT "DO I HAVE TO GIVE UP ME TO BE LOVED BY GOD" - "Margaret Paul has written a powerful book that explores one of the most significant relationships of all - our relationship with God. She creatively teaches us the value of stepping into a new spiritual paradigm-into love and trust of self, others and God."
JACK CANFIELD


[About "Inner Bonding"] A wake-up call to the most exciting miracle of the universe: your life.
Peter and Lynda Guber


"Inner Bonding" is a powerful book for anyone interested in quality relationships. It offers practical tools, not just theory, to help us reach inside and heal those deep problems and addictions that have held us back for so many years.
Thomas Crum


Margaret Paul [in "Inner Bonding"] offers us a simple and very effective tool for healing our inner upsets and quieting the confusion in our minds. I recommend that you use this valuable tool daily on your path to wholeness.
Susan Jeffers, Ph.D.


"Once Again, Margaret Paul brings her expertise and her loving concern to the question of how to heal our relationships in her newest book, Do I Have To Give Up Me To Be Loved By God? This time, she talks about our most important relationship, that with God and she provides clear and beautiful direction to guide us through our areas of wounding and resistance to a transformative connection with our Higher Power. Read this book! It could change your life."
MARY MANIN MORRESSEY


[About "Inner Bonding"] The system of reparenting discussed in this book will supply you with the most loving, dependable, supportive friend you'll ever have yourself. What a joy to know you're not alone anymore.
Lindsay Wagner


Ask Dr. Margaret: Inner Bonding Podcasts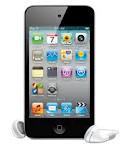 1-hour podcasts of Dr. Margaret Paul answering members' questions. Each podcast will be available for download monthly FREE to PLATINUM members of the Inner Bonding Village the month it is published, and can be downloaded free from the member site.
Our podcasts go beyond the Advice section in the Inner Bonding Village. Dr. Margaret chooses only the best questions from the month. Then she goes into considerable depth exploring the issues and how they relate to all of our lives. Dr. Margaret's in-depth answers will be very powerful for your healing process!
"Just wanted to let you know that I have tremendously benefited from the last two pod-casts that you have done: about mothers, and healing fears of rejection and engulfment. I've listened to them many times and got so much from them. They are awesome. Thanks a lot."
Image
Title
Price
Buy
#11 Abandoning Yourself vs. Loving Yourself - show details...
By Dr. Margaret Paul
February, 2010
Public $39.95
Platinum Members $31.95
Become a Platinum Member and save $8.00
#10 Sexuality - show details...
By Dr. Margaret Paul
January, 2010
Public $39.95
Platinum Members $31.95
Become a Platinum Member and save $8.00
#9 Loving Relationships - show details...
By Dr. Margaret Paul
December, 2009
Public $39.95
Platinum Members $31.95
Become a Platinum Member and save $8.00
#8 Parenting: Loving or Controlling - show details...
By Dr. Margaret Paul
November, 2009
Public $39.95
Platinum Members $31.95
Become a Platinum Member and save $8.00
#7 Creating Great Relationships - show details...
By Dr. Margaret Paul
October, 2009
Public $39.95
Platinum Members $31.95
Become a Platinum Member and save $8.00
#6 Relating Within and Without - show details...
By Dr. Margaret Paul
September, 2009
Public $39.95
Platinum Members $31.95
Become a Platinum Member and save $8.00
#5 Inner Battles - show details...
By Dr. Margaret Paul
August, 2009
Public $39.95
Platinum Members $31.95
Become a Platinum Member and save $8.00
#4 The Spiritual Experience - show details...
By Dr. Margaret Paul
July, 2009
Public $39.95
Platinum Members $31.95
Become a Platinum Member and save $8.00
#3 Relationship Challenges - show details...
By Dr. Margaret Paul
June, 2009
Public $39.95
Platinum Members $31.95
Become a Platinum Member and save $8.00
#2 Getting Un-Stuck - show details...
By Dr. Margaret Paul
May, 2009
Public $39.95
Platinum Members $31.95
Become a Platinum Member and save $8.00
#1 Friends and Family - show details...
By Dr. Margaret Paul
May
Public $39.95
Platinum Members $31.95
Become a Platinum Member and save $8.00
#73 It's All About Relationships - show details...
By Dr. Margaret Paul
April, 2015
Public $39.95
Platinum Members $31.95
Become a Platinum Member and save $8.00
#72 Relationships and the Healing Journey - show details...
By Dr. Margaret Paul
March, 2015
Public $39.95
Platinum Members $31.95
Become a Platinum Member and save $8.00
#71 Loving Self-Care - show details...
By Dr. Margaret Paul
February 2015
Public $39.95
Platinum Members $31.95
Become a Platinum Member and save $8.00
#70 Connection, Clarity, Control - show details...
By Dr. Margaret Paul
January, 2015
Public $39.95
Platinum Members $31.95
Become a Platinum Member and save $8.00
#69 Acceptance, Trust and Healing - show details...
By Dr. Margaret Paul
December, 2014
Public $39.95
Platinum Members $31.95
Become a Platinum Member and save $8.00
#68 Life Challenges - show details...
By Dr. Margaret Paul
November, 2014
Public $39.95
Platinum Members $31.95
Become a Platinum Member and save $8.00
#67 Getting Clear - show details...
By Dr. Margaret Paul
October, 2014
Public $39.95
Platinum Members $31.95
Become a Platinum Member and save $8.00
#66 Loving and Learning - show details...
By Dr. Margaret Paul
September, 2014
Public $39.95
Platinum Members $31.95
Become a Platinum Member and save $8.00
#65 Loving Yourself Around Others - show details...
By Dr. Margaret Paul
August, 2014
Public $39.95
Platinum Members $31.95
Become a Platinum Member and save $8.00
#64 Life and Love - show details...
By Dr. Margaret Paul
July, 2014
Public $39.95
Platinum Members $31.95
Become a Platinum Member and save $8.00
#63 Loving Yourself - show details...
By Dr. Margaret Paul
June, 2014
Public $39.95
Platinum Members $31.95
Become a Platinum Member and save $8.00
#62 Tweaking Interpersonal Skills - show details...
By Dr. Margaret Paul
May, 2014
Public $39.95
Platinum Members $31.95
Become a Platinum Member and save $8.00
#61 Learning Through Our Challenges - show details...
By Dr. Margaret Paul
April, 2014
Public $39.95
Platinum Members $31.95
Become a Platinum Member and save $8.00
#60 Ah! Relationships! - show details...
By Dr. Margaret Paul
March, 2014
Public $39.95
Platinum Members $31.95
Become a Platinum Member and save $8.00
#59 Actions and Reactions - show details...
By Dr. Margaret Paul
February, 2014
Public $39.95
Platinum Members $31.95
Become a Platinum Member and save $8.00
#58 Life and Relationship Questions - show details...
By Dr. Margaret Paul
January, 2014
Public $39.95
Platinum Members $31.95
Become a Platinum Member and save $8.00
#57 Learning Through Relationships - show details...
By Dr. Margaret Paul
December, 2013
Public $39.95
Platinum Members $31.95
Become a Platinum Member and save $8.00
#56 Connection With Self and Others - show details...
By Dr. Margaret Paul
November, 2013
Public $39.95
Platinum Members $31.95
Become a Platinum Member and save $8.00
#55 Managing Conflict - show details...
By Dr. Margaret Paul
October, 2013
Public $39.95
Platinum Members $31.95
Become a Platinum Member and save $8.00
#54 Creating Loving Relationships with Self and Others - show details...
By Dr. Margaret Paul
September, 2013
Public $39.95
Platinum Members $31.95
Become a Platinum Member and save $8.00
#53 Managing Fear, Rejection and Overwhelm - show details...
By Dr. Margaret Paul
August, 2013
Public $39.95
Platinum Members $31.95
Become a Platinum Member and save $8.00
#52 You and Your Relationships - show details...
By Dr. Margaret Paul
July, 2013
Public $39.95
Platinum Members $31.95
Become a Platinum Member and save $8.00
#51 Loving Yourself, Loving Others - show details...
By Dr. Margaret Paul
June, 2013
Public $39.95
Platinum Members $31.95
Become a Platinum Member and save $8.00
#50 Power and Control Issues - show details...
By Dr. Margaret Paul
May, 2013
Public $39.95
Platinum Members $31.95
Become a Platinum Member and save $8.00
#49 The Challenge of Being All We Can Be - show details...
By Dr. Margaret Paul
April, 2013
Public $39.95
Platinum Members $31.95
Become a Platinum Member and save $8.00
#48 Love Addiction - show details...
By Dr. Margaret Paul
March, 2013
Public $39.95
Platinum Members $31.95
Become a Platinum Member and save $8.00
#47 Staying Connected With Yourself - show details...
By Dr. Margaret Paul
February, 2013
Public $39.95
Platinum Members $31.95
Become a Platinum Member and save $8.00
#46 Spiritual Questions, Spiritual Connection - show details...
By Dr. Margaret Paul
January, 2013
Public $39.95
Platinum Members $31.95
Become a Platinum Member and save $8.00
#45 Taking Responsibility For Yourself - show details...
By Dr. Margaret Paul
December, 2012
Public $39.95
Platinum Members $31.95
Become a Platinum Member and save $8.00
#44 Life and Relationship Questions - show details...
By Dr. Margaret Paul
November, 2012
Public $39.95
Platinum Members $31.95
Become a Platinum Member and save $8.00
#43 Underlying Issues and Concepts - show details...
By Dr. Margaret Paul
October, 2012
Public $39.95
Platinum Members $31.95
Become a Platinum Member and save $8.00
#42 Relationship Questions and Answers - show details...
By Dr. Margaret Paul
September, 2012
Public $39.95
Platinum Members $31.95
Become a Platinum Member and save $8.00
#41 Relationships and Self-Abandonment - show details...
By Dr. Margaret Paul
August, 2012
Public $39.95
Platinum Members $31.95
Become a Platinum Member and save $8.00
#40 Relationship Systems - show details...
By Dr. Margaret Paul
July, 2012
Public $39.95
Platinum Members $31.95
Become a Platinum Member and save $8.00
#39 The Challenge of Intimacy - show details...
By Dr. Margaret Paul
June, 2012
Public $39.95
Platinum Members $31.95
Become a Platinum Member and save $8.00
#38 Taking Loving Action - show details...
By Dr. Margaret Paul
May, 2012
Public $39.95
Platinum Members $31.95
Become a Platinum Member and save $8.00
#37 Are You Loving Yourself or Abandoning Yourself? - show details...
By Dr. Margaret Paul
April, 2012
Public $39.95
Platinum Members $31.95
Become a Platinum Member and save $8.00
#36 Becoming a Loving Parent - show details...
By Dr. Margaret Paul
March, 2012
Public $39.95
Platinum Members $31.95
Become a Platinum Member and save $8.00
#35 Taking Responsibility for Your Feelings - show details...
By Dr. Margaret Paul
February, 2012
Public $39.95
Platinum Members $31.95
Become a Platinum Member and save $8.00
#34 Compassion for Self - show details...
By Dr. Margaret Paul
January, 2012
Public $39.95
Platinum Members $31.95
Become a Platinum Member and save $8.00
#33 Relationships: Speaking up or Disengaging - show details...
By Dr. Margaret Paul
December, 2011
Public $39.95
Platinum Members $31.95
Become a Platinum Member and save $8.00
#32 Becoming Aware of Projection - show details...
By Dr. Margaret Paul
November, 2011
Public $39.95
Platinum Members $31.95
Become a Platinum Member and save $8.00
#30 The Challenge of Loving Yourself - show details...
By Dr. Margaret Paul
September, 2011
Public $39.95
Platinum Members $31.95
Become a Platinum Member and save $8.00
#29 The Subtlety of Intent - show details...
By Dr. Margaret Paul
August, 2011
Public $39.95
Platinum Members $31.95
Become a Platinum Member and save $8.00
#28 Healing Self-Judgment - show details...
By Dr. Margaret Paul
July, 2011
Public $39.95
Platinum Members $31.95
Become a Platinum Member and save $8.00
#27 The Issue of Control - show details...
By Dr. Margaret Paul
June, 2011
Public $39.95
Platinum Members $31.95
Become a Platinum Member and save $8.00
#26 Is this Need or is this Love? - show details...
By Dr. Margaret Paul
May, 2011
Public $39.95
Platinum Members $31.95
Become a Platinum Member and save $8.00
#25 The Challenge of Resistance - show details...
By Dr. Margaret Paul
April, 2011
Public $39.95
Platinum Members $31.95
Become a Platinum Member and save $8.00
#24 Relationships: Loving Adult vs. Wounded Self - show details...
By Dr. Margaret Paul
March 2011
Public $39.95
Platinum Members $31.95
Become a Platinum Member and save $8.00
#23 Healing Your Wounded Self - show details...
By Dr. Margaret Paul
February, 2011
Public $39.95
Platinum Members $31.95
Become a Platinum Member and save $8.00
#22 Healing Food Addiction with Inner Bonding - show details...
By Dr. Margaret Paul
January, 2011
Public $39.95
Platinum Members $0.00
Become a Platinum Member and save $39.95
#21 Heal Your Relationships With Your Partner, Friends, and Family - show details...
By Dr. Margaret Paul
December, 2010
Public $39.95
Platinum Members $31.95
Become a Platinum Member and save $8.00
#20 Learning From All Our Relationships - show details...
By Dr. Margaret Paul
November, 2010
Public $39.95
Platinum Members $31.95
Become a Platinum Member and save $8.00
#19 Beyond Addiction - show details...
By Dr. Margaret Paul
October, 2010
Public $39.95
Platinum Members $31.95
Become a Platinum Member and save $8.00
#18 The Message of Emotions - show details...
By Dr. Margaret Paul
September 2010
Public $39.95
Platinum Members $31.95
Become a Platinum Member and save $8.00
#17 Going Deeper With Inner Bonding® - show details...
By Dr. Margaret Paul
August, 2010
Public $39.95
Platinum Members $31.95
Become a Platinum Member and save $8.00
#16 Loving Yourself Around Others - show details...
By Dr. Margaret Paul
July 2010
Public $39.95
Platinum Members $31.95
Become a Platinum Member and save $8.00
#15 Healing the Fear of Rejection - show details...
By Dr. Margaret Paul
June 2010
Public $39.95
Platinum Members $31.95
Become a Platinum Member and save $8.00
#14 Healing Heartbreak Without Addictions - show details...
By Dr. Margaret Paul
May 2010
Public $39.95
Platinum Members $31.95
Become a Platinum Member and save $8.00
#13 Mothers Can Be Challenging - show details...
By Dr. Margaret Paul
April 2010
Public $39.95
Platinum Members $31.95
Become a Platinum Member and save $8.00
#12 Showing Up In Conflict - show details...
By Dr. Margaret Paul
March, 2010
Public $39.95
Platinum Members $31.95
Become a Platinum Member and save $8.00