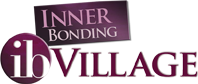 Passionate Purpose, Vibrant Health
Testimonial
"I am an artist (painter), a writer, songwriter, poet, dancer, and singer in our community choir. I love all of those creative expressions. Yet I also have felt there was something more I wanted to give, to serve, something had been percolating for a long time, but I didn't know what it was. As I did the course and continued to be in the moment and to love myself the best I can in each moment and also working with a therapist for EMDR, this past week, while sitting for meditation, it came to me in my heart area -- "I am a minister" -- not knowing what that might mean in action, I knew finally that I had come home. All the pieces of myself came together and I felt tremendous peace. I was Home! I received the "calling." I have many thoughts of what this could mean but am waiting and allowing for Spirit/Guidance to guide me. There are things I am exploring meanwhile and will see what resonates the most. Without going into a lot of detail, I just wanted to share this very meaningful awareness, and offer my heart in gratitude to you for all you do, and to the One that guides us and loves us in every moment." ~

Laura Weinberg
---
"I found this course enlightening, like all your online courses (I took all of them starting last September). They have been life - changing, and I started to feel really better after years of struggling with different therapies and self - help books. This last one in particular was very meaningful, because both topics, passions and health, are crucial at this point of my life." .

F.Z.
---
"This was (yet another) transformative course for me; I am profoundly grateful for the growth I am feeling. I have been processing each lesson patiently until it becomes second nature for me, and I am happy that I have come a long way since first beginning IB this February. I have been able to heal many deep past hurts, identify what is loving to my IC, what is in my higher good, see myself for the first time, and more.

"Through this course, Passionate Purpose Vibrant Health, I unlocked more false beliefs and behaviors that were habitual protections yet blocking me from loving myself and connecting with others at the level of spirit."

Natasha
---
"I am so thankful for this course and our time together. I notice much of what I have asked about are the things that have been blocks to my passionate purpose. To clarify the confusion where I have been stuck and bewildered. To be able to speak of these things has been incredible medicine and healing. I feel this time to listen deeply with subtle consciousness that can be spoken of and shared has been a godsend. I find I am healing like multiple chords in a song all being played simultaneously."

Lotusyesha
---
"I want to thank you for this beautiful course which has helped me so much in uncovering more false beliefs about myself and discovering my core self and my passionate purpose….I can see where it might be taking me: to my joy and my gift that I was born with but had buried inside." 6.15

Mine
---
"I had no idea about the depth of my inner resistance. It is truly monumental for me to behold. I have such gratitude that I was introduced to your work Margaret and overcame my resistance to it. I feel this course is the culmination of all the others for me, and all of my other healing work. I feel I am beginning to open up to the idea of giving myself permission to truly thrive in every aspect of my life." 6.15

Cornell
---
Pages: 1