Loving Yourself in the Face of Others' Expectations
By Dr. Margaret Paul
February 07, 2017


---
How often are you stressed and frazzled in trying to meet others' expectations? You can learn to love yourself instead!
---
I was staying at a friend's house on one of my teaching trips. I walked into the kitchen early one morning to find my friend frantically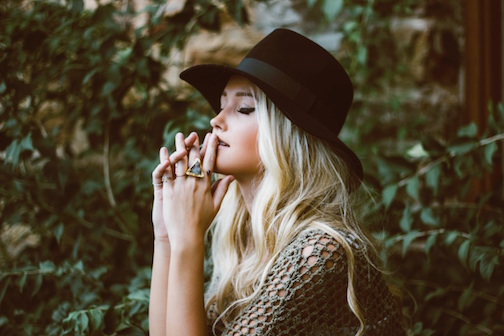 trying to get everything done that she believed she needed to get done before going to work.
I walked over to her and put my arm around her and said, "Breathe." She stopped and breathed and started to cry.
"What's going on?" I gently asked her.
She listed off all the things she needed to get done before leaving.
"Why do you have to get all these things done?"
This question stopped her in her tracks. "OMG! I'm trying to do what everyone expects me to do!"
"Are these things you want to do?"
"No!"
"You have help here. Can you get someone else to do them?"
"Yes!"
A big smile broke out on her beautiful face and I could feel the peace coming into her body.
As we talked more about this, my friend realized that all her life she had been trying to meet others' expectations of her, starting with her mother.. She realized how much stress this creates for her, but she also realized how scared she is that someone – her husband, her mother, her kids, her friends – will be angry at her if she doesn't meet their expectations.
"What would your inner child need from you to feel safe in not meeting others' expectations, if what they wanted of you wasn't what you wanted to do? What would be loving to yourself?"
"I know exactly what she needs to feel loved by me and to feel safe. She needs me to let them know that it's not okay with me for them to get angry with me for not meeting their expectations and then to walk away, to lovingly disengage. She also needs for me to not so instantly say 'yes' when they ask me to do things I don't want to do. I need to start to say 'no.' This has been so challenging for me, but I really can't stand this stress anymore of all this pressure of meeting everyone's expectations. I think I'm ready to risk saying no and speaking up for myself if they get mad. Whew! That thought feels like a big relief inside!"
Are you loving yourself in the face of others' expectations, or are you sacrificing yourself to control how others feel about you? Are you taking responsibility for others' feelings or are you focused on what is loving to you?
Loving yourself in the face of others' expectations means:
First, tuning in to whether meeting someone's expectations is in your highest good, i.e., is it loving to yourself, or would you would be abandoning yourself to meet their expectations?

Being honest with them: saying yes when you mean yes and no when you mean no.

If they get angry, annoyed or blaming, speaking up for yourself by letting them know that you are available to talk about it if they are open to learning with you, but not if they continue to be angry and blaming.

If they are open, you might want to explore why your meeting this expectation is important to them, and why it might be important to you to not meet it. Much learning can occur through exploring expectations, which can lead to a satisfying resolution for both of you.

If the other person isn't open to learning with you, you may need to lovingly disengage – i.e., walk away to take loving care of yourself.
It's important for you to become aware of when you are trying to control how others feel about you - by meeting their expectations when you don't want to - and when meeting their expectations is a joy for you. When it's a form of control, you will feel stressed, and when it's what you truly want to do, you will find pleasure in meeting someone's expectations.
Join Dr. Margaret Paul for her 30-Day at-home Course: "Love Yourself: An Inner Bonding Experience to Heal Anxiety, Depression, Shame, Addictions and Relationships."
Join IBVillage to connect with others and receive compassionate help and support for learning to love yourself.
Photo by Brooke Cagle

Attribution-NonCommercial-NoDerivs
CC BY-NC-ND

Send this article to a friend

Print this article

Bookmarked 3 time(s)
Comments

Daily Inspiration
A rotor wind is violent and turbulent. Yet each one is crowned with a beautiful, puffy cloud. It is God's visible reminder that lightness of being is the result of what we transcend.
By Dr. Erika Chopich