Loving Yourself: A Path to Spiritual Connection
By Dr. Margaret Paul
February 27, 2017


---
Discover the key to creating two-way communication with your personal spiritual Guidance.
---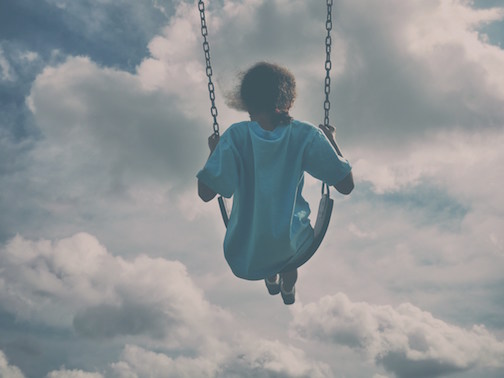 There are many people on a spiritual path who eventually get discouraged regarding being able to experience a two-way connection with their Source of love, compassion, guidance and wisdom.
I've worked with people who have meditated for 20 years and still can't experience this connection when they are not meditating.
I've worked with people who have been in 12-Step programs for many years who still can't access their spiritual guidance.
I've worked with ministers and gurus who preached connection with God but couldn't find that connection for themselves.
I've worked with people who have been studying spiritual practices for years, yet direct, two-way connection eludes them.
I've worked with people who have used various drugs to connect, such as ayahuasca and magic mushrooms, who had profound spiritual experiences on the drugs but couldn't access Spirit in their everyday life.
There is no way around it. To maintain a high enough frequency to connect with your personal source of spiritual Guidance, you need to learn to love yourself rather than keep abandoning yourself.
Here is what loving yourself means:
Loving yourself means taking emotional responsibility by learning to stay present in your body with your feelings, and doing Inner Bonding whenever you feel anything other than peace and fullness inside. It means consciously staying open to learning about your feelings, beliefs and what supports your highest good.

Loving yourself means taking physical responsibility by eating nutrient-dense foods – fresh, organic and preferably local. It means staying away from sugar, processed foods and factory farmed foods – which lower your frequency too much to enable you to connect with Spirit.

Loving yourself means taking financial responsibility – consistently taking actions that wisely manage your financial life.

Loving yourself means taking relationship responsibility by speaking your truth without blame or judgment, staying open to learning with others, and lovingly disengaging when the other person isn't open to learning.

Loving yourself means taking responsibility for your time and space – being on time so that you aren't stressed about being late, and organizing your space in a way that creates harmony and serenity.

Loving yourself means taking spiritual responsibility by taking the time to pray, meditate and ask your Guidance throughout the day, "What is loving to me? What is in my highest good and the highest good of all?"
Loving yourself by taking responsibility for yourself in all these areas is what raises your frequency high enough to consistently access your spiritual Guidance.
When you practice Inner Bonding throughout the day, you naturally start to love yourself in all these areas. People who build a consistent Inner Bonding practice into their lives find themselves gradually being able to have two-way communication with their spiritual Guidance.
I had tried many things to connect with my Guidance before Spirit brought us Inner Bonding, but it's only since I started to practice Inner Bonding thirty-two years ago that I've been able to reliably connect with my Guidance. Through my consistent practice, I've not only learned to connect with my Guidance, I can also connect with others' Guidance when I work with them. I no longer have to rely only on my mind and my training to be of help to people. I now have my Guidance and their Guidance flowing information to me in the form of words, pictures and feelings to help me help others. Sometimes I receive whole scenes, like a hologram, about past and current situations. Sometimes I'm given a roadmap for how to help the person become aware of what they need to understand. This has been a precious gift.
It's when my intent is to love myself and others that the door to Spirit opens.
Join Dr. Margaret Paul for her 30-Day at-home Course: "Love Yourself: An Inner Bonding Experience to Heal Anxiety, Depression, Shame, Addictions and Relationships."
Join IBVillage to connect with others and receive compassionate help and support for learning to love yourself.
Photo by Aaron Burden

Attribution-NonCommercial-NoDerivs
CC BY-NC-ND

Send this article to a friend

Print this article

Bookmarked 1 time(s)
Comments

Daily Inspiration
Do not give up on your dreams. Keep moving yourself forward, bit by bit, and you will get there, just as the tiny drops of water on a stone eventually wear down the stone. Spirit supports in your highest good when you know what you want and are willing to persistently take the necessary actions in your own behalf.
By Dr. Margaret Paul