Anger: To Control or To Learn
By Dr. Margaret Paul
December 31, 2006


---
Our anger can teach us many things if we choose to learn from it rather than use it as a means of controlling others.
---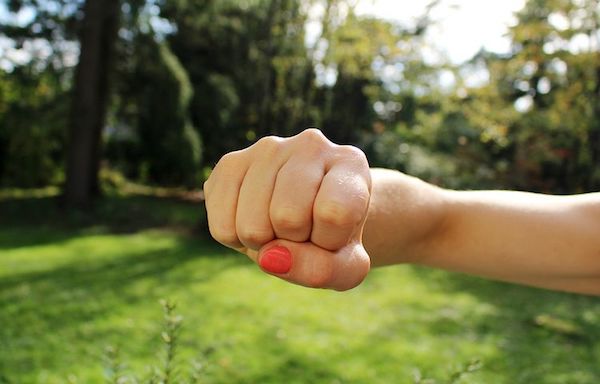 Many of us will do anything to avoid another's anger, yet we may be quick to anger ourselves. Many of us dread another's anger yet continue to use our own anger as a way to control others.
Let's take a deeper look at what generates our anger and how we can learn from it rather than be at the mercy of it.
Anger Can Come From Two Different Places
The feeling of anger can come from two different places within us. Anger that comes from an adult, rational place can be called outrage. Outrage is the feeling we have when confronted with injustice. Outrage mobilizes us to take appropriate action when harm is being done to ourselves, others and the planet. Outrage is a positive emotion in that it moves us to action - to stop crime and violence, clean up the environment, and so on. Outrage comes from a principled place within, a place of integrity, caring and compassion.
Anger can also come from a fearful adolescent place within - from the part of us that fears being wrong, rejected, abandoned, or controlled by others, and feels intensely frustrated in the face of these feelings. This part of us fears failure, embarrassment, humiliation, disrespect, and helplessness over others and outcomes. When these fearful feelings are activated, this adolescent part, not wanting to feel helpless, may move into attacking or blaming anger as a way to attempt to control a person or a situation. Blaming anger is always indicative of some way we are not taking care of ourselves, not taking responsibility for our own feelings and needs. Instead of taking care of ourselves, we blame another for our feelings in an attempt to intimidate another to change so that we will feel safe.
Blaming Anger Creates Relationship Problems
Blaming anger creates many problems in relationships. No one likes to be blamed for another's feelings. No one wants to be intimidated into taking responsibility for another's needs. Blaming anger may generate blaming anger or resistance in the other person, which results in a power struggle. Or, the person at the other end of blaming anger may give in, doing what the angry person wants, but there is always a consequence in the relationship. The compliant person may learn to dislike and fear the angry person and find ways to passively resist or to disengage from the relationship.
When blaming anger comes up, the healthy option is neither to dump it on another in an attempt to control them, nor to squash and repress it. The healthy option is to learn from it.
Our anger at another person or situation has much to teach us regarding personal responsibility for our own feelings and needs. As part of the Inner Bonding process, we offer a three-part anger process that moves you out of feeling like a frustrated victim and into a sense of personal power.
The Anger Process
The Anger Process is a powerful way to release anger, as well as to learn from the source of the anger.
Releasing your anger will work only when your intent in releasing it is to learn about what you are doing that is causing your angry feelings. If you just want to use your anger to blame, control and justify your position, you will stay stuck in your anger. This three-part anger process moves you out of the victim-mode and into open-heartedness.
Imagine that the person you are angry at is sitting in front of you. Let your angry wounded child or adolescent self yell at him or her, saying in detail everything you wish you could actually say. Unleash your anger, pain and resentment until you have nothing more to say. You can scream and cry, pound a pillow, roll up a towel and beat the bed. (The reason you don't tell the person directly is because this kind of cathartic, no-holds-barred "anger dump" would be abusive to them.)


Now ask yourself who this person reminds you of in your past - your mother or father, a grandparent, a sibling? (It may be the same person. That is, you may be mad at your father now, and he is acting just like he did when you were little.) Now let your wounded self yell at the person from the past as thoroughly and energetically as in part one.


Finally, come back into the present and let your angry wounded self do the same thing with you expressing your anger, pain and resentment toward your wounded self for your part in the situation or for treating yourself the way the people in parts one and two treated you. This brings the problem home to personal responsibility, opening the door to exploring your own behavior.
By doing the anger process instead of trying to control others with your anger, you de-escalate your frustration while learning about the real issue - how you are not taking care of yourself in the face of whatever another is doing or in the face of a difficult situation.
Whenever anger comes up, you always have the choice to control or to learn.
Join Dr. Margaret Paul for her 30-Day at-home Relationships Course: "Loving Relationships: A 30-Day Experience with Dr. Margaret Paul - For people who are partnered and people who want to be partnered."
Join IBVillage to connect with others and receive compassionate help and support for learning to love yourself.

Attribution-NonCommercial-NoDerivs
CC BY-NC-ND

Send this article to a friend

Print this article

Bookmarked 14 time(s)
Comments

Daily Inspiration
Tune into your body and be present with this moment. If there is sadness and loneliness, welcome and embrace it, bringing the love of Spirit to these feelings. Allow them to flow though you and release them to God, then invite in the love, peace and joy that is Spirit.
By Dr. Margaret Paul