Anger Management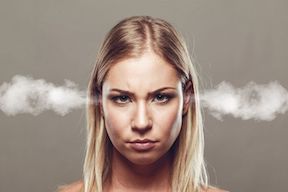 It is vitally important to know how to learn from and release painful emotions, such as anxiety and stress, depression, hurt, anger, fear, guilt, shame, jealousy, loneliness and helplessness. If you don't know how to lovingly handle your difficult emotions, then you will turn to your addictions to avoid them.
Understand the causes of anger and how to heal anger and violence through Inner Bonding.
Photo by Komposita

Daily Inspiration
The paradox of our wounded self is that it wants to feel safe so it tries in so many ways to control that which it cannot control, which leads to feeling anxious and unsafe. Surrendering to what is and opening to spiritual guidance creates the peace that will never come from trying to control.
By Dr. Margaret Paul