Anger Management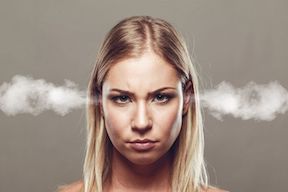 It is vitally important to know how to learn from and release painful emotions, such as anxiety and stress, depression, hurt, anger, fear, guilt, shame, jealousy, loneliness and helplessness. If you don't know how to lovingly handle your difficult emotions, then you will turn to your addictions to avoid them.
Understand the causes of anger and how to heal anger and violence through Inner Bonding.
Photo by Komposita

Daily Inspiration
The path of love is not the easy path - it is the road less traveled. It requires letting go of power and control over others and outcomes. It requires strict adherence to truth, to living and speaking the radical truth. Today, be truthful with yourself about what path you are on - the path of fear, control and avoidance of pain, or the path of courage, truth and love.
By Dr. Margaret Paul