Are You Addicted to Anger?
By Dr. Margaret Paul
December 31, 2006


---
Do you turn to anger when you feel out of control and helpless over others? Learn about the feelings behind anger and how to heal them.
---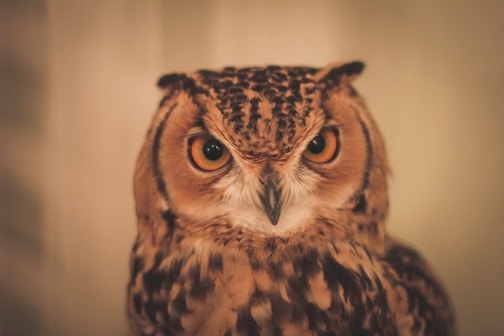 Michael was raised in a home where anger was used to control. His parents used their anger to attempt to control each other as well as their children. Sometimes the anger erupted into violence and Michael and his siblings would get physically hurt. Michael never knew when one of his parents would suddenly become enraged, so the threat was always there.
Michael was the oldest of four children and was often put in charge of taking care of his siblings. He often took out on his siblings his fear and rage at being abused by his parents. While some part of Michael didn't want to be like his parents, this was all he knew.
As an adult, Michael struggles with his frequent anger at his wife and children. His wife threatened to leave him if he didn't get some help, which is what led him to consult with me.
Anger Is A Cover-Up
"Michael, anger is often used to cover up other, more painful feelings. What do you think you are covering up with your anger?" I asked.
"I don't know. I just get so frustrated and then out comes the anger."
"What did you feel as a child, besides scared, when your parents were angry and violent with you?"
"I guess I felt pretty much alone."
"You must have felt very alone and uncared for and also helpless over what was happening."
"Yes, I felt so helpless! I hated feeling so alone and helpless. It was so scary. I couldn't wait to get bigger so I wouldn't feel so helpless."
"What triggers that helpless feeling now?"
"Humm...I guess it's when my wife and kids don't do what I want them to do or what I think they should do."
"So rather than feel and accept your helplessness over them, which is the reality but is a difficult feeling to feel, you avoid feeling that old helplessness by trying to control them with your anger, just as your parents did. Is that right?"
"I guess so. I think I do try to control them rather than feel helpless. But why should I feel helpless? It's an awful feeling."
"Michael, when you were a child, you were helpless over your parents brutality, and you were also helpless over yourself in many ways. You couldn't just leave and go live with someone else. You couldn't walk away without further punishment. However, today, while you are still helpless over others, you are not helpless over yourself. You can walk away from a situation that doesn't feel good, or you can speak up for yourself. You can also explore difficulties with your family. You didn't have any of these options as a child. But unless you accept your helplessness over others, you will try to control them, and anger is the way you've learned to do it. Anger is your automatic controlling, addictive response to protect against feeling that old helplessness. You will continue to be angry until you accept your helplessness over others - over what they choose to do and who they choose to be."
Helplessness Over Others Is a Very Hard Feeling To Accept
For many people, it feels like a life or death feeling, because as infants we were completely helpless and if no one came we would die. Some of us cried and cried and no one came and we felt helpless over living or dying. While today helplessness over others is not usually a life or death experience, the feeling can trigger our infant terror. Most people will do anything to avoid the feeling of helplessness, even though we are no longer helpless over ourselves. Yet until we accept our helplessness over others, we will try to control them, and anger is a major way many people have learned to attempt to control.
It took Michael time to learn how to take care of himself - how to embrace and accept his helpless feelings rather than ignore them or cover them up with anger. As he practiced Inner Bonding, learning to take loving care of himself and his own feelings and needs, he became more accepting of other's feelings and needs. As a result of accepting himself and others, and of learning to feel and manage his painful feelings, his need to control others gradually diminished.
In the course of working with me and participating in the Inner Bonding membership community, Michael learned to access a personal source of spiritual guidance to help him not feel so alone and to know how to take loving care of himself. Michael found that when he was connected with his spiritual guidance, he was much less likely to act out in anger. He found he could manage his difficult feelings of aloneness and helplessness far more easily when he felt the love and support of Spirit.
Join Dr. Margaret Paul for her 30-Day at-home Course: "Love Yourself: An Inner Bonding Experience to Heal Anxiety, Depression, Shame, Addictions and Relationships."
Join IBVillage to connect with others and receive compassionate help and support for learning to love yourself.

Attribution-NonCommercial-NoDerivs
CC BY-NC-ND

Send this article to a friend

Print this article

Bookmarked 8 time(s)
Comments

Daily Inspiration
Tune into your body and be present with this moment. If there is sadness and loneliness, welcome and embrace it, bringing the love of Spirit to these feelings. Allow them to flow though you and release them to God, then invite in the love, peace and joy that is Spirit.
By Dr. Margaret Paul