Daily Inspiration
Let joy be your guide. Our joy is how God lets us know we are being loving to ourselves and to others. What fills your heart and brings you joy?
By

Dr. Margaret Paul

"I loved the program. It was eye opening for me. It is simple and affordable, yet very rich, and is obviously the collection of a lifetime of experience and hard work from you. I appreciate everything that you have done to help all the people out there. I wish you could teach the program in schools and universities. You will make huge difference in people's lives for sure." 4.14
Layla
"I really enjoyed the loving relationships course and it taught me a lot. I was really looking forward to my daily email and it felt like I was really doing something loving for myself. The structure and format of daily emails, with videos and visualizations is really 'rich' in information, teachings and insights. The forum which Margaret monitors regularly offers a great way to connect with others, learn with and from others as well as getting Margaret's and other participants' replies, pretty much instantly. Usually people sign up to a course like this, I know I did, because something does not quite work well and often we can feel lonely with our issue and isolated. To have the emails and the forum was a wonderful way to keep me 'connected' and kept me through a difficult time. Finally, the weekly coaching calls, again, are such a wonderful tool and I was so grateful to hear my questions answered by Margaret directly. It is great value for the money and a great investment." 4.14
Estella
I loved the course and can't wait to read it all over again for another 30 days. Looking at myself for answers when there's conflict and taking care of myself when others are unloving has made my life so much happier. Taking responsibility for my childish behaviour and nurturing my inner child has made all of my relationships much more enjoyable! Thanks for sharing all of your wisdom and expressing it so poignantly." 4.14
Sharon
"The most stupendous relationship course, thanks! Your deep wisdom, generosity of heart and truth are a great gift to me and to the world…. I sense, Margaret, that you not only teach but also really live the path of Love. You share it freely. You have not only cracked the relationship and self love codes, you have also created a deeply compassionate healing system that really works. You are a wonderful role model. Thanks!! With Love and gratitude." 4.14
Dov
"The 30 day "Loving Relationships" course was a huge eye opener for me. I will never look at relationships the same way again! I learned so much. The content is very differentiated and meaty. Every day reveals another aspect that once integrated contributes to creating more loving and deeply connected relationships. The processing of the other participants on the forum coupled with Margaret's daily feedback was a continued source of learning and inspiration. I love the opportunity of revisiting the downloaded material for my continued growth and learning. Thank you, Margaret, from the bottom of my heart for your contribution to evolving a more authentically loving humanity." 4.14
Monica
"I was surprised by the amount of information and awareness I learned in this course about the subtle control dynamic in a relationship! It definitely opened my eyes and my heart as to how I interact within any relationship - what my intention is behind every action and every word. Above all, I was surprised by how this course deepened my self-awareness and the process of loving myself! I discovered many new false beliefs within me that were blocking loving myself and therefore loving others. I have taken both the 30 day love yourself course and the 30 day frequency course and this course, far from being repetitive, added a lot to my process of learning to love myself." 4.14
C.D.
Loving Relationships: a 30-Day At-Home Relationships Course
The next Loving Relationships Course starts April 4th, 2018
This course is offered only once a year.
Are you ready to learn how to create loving relationships?
Loving Relationships: A 30-Day Home-Study Experience with Dr. Margaret Paul - For partnered individuals and couples and people who want to be partnered - and for people who want to improve all their relationships
"Participating in the Loving Relationships course was one of the best money spent ever....Our marriage is already benefiting a lot from this course and I feel confident that I'll be able to continue growing and sharing love with the information I learned from you. Thank you from the bottom of my heart!" ~Jacek
"It was brilliant….Your course has given me the road map to success in relationships & it was the key I've been looking for….I often find things are a little lightweight or lacking in detail but this course wasn't at all so thank you for that….Having you answer questions [in the forum[ was half the benefit of the course for me - because if I got stuck on something I could ask & then move onto the next topic rather than staying stuck." ~Sarah
"I loved everything about the course: the daily teachings, the videos, the forum, the coaching calls. I didn't want it to end, it was so wonderful. I am so deeply grateful for your loving open-heartedness, deep compassion, care and wisdom that flows through you so brilliantly." ~Sharon Z.
"I loved the Loving Relationships course. I feel like it gave me a road map for what is acceptable and not in relationships. I am the kind of person who needs clear lines so that I can feel confident and this course helped me to see where those lines really are in terms of what is ok and what is not." ~Tony Christopher
Finally, a way to heal all your relationships...
(Photo by Rachel Walker)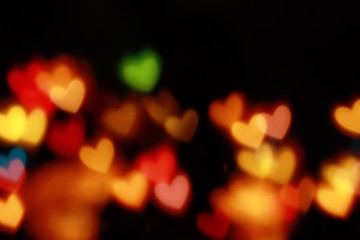 Did you have role modeling for creating a loving relationship?




Do you know the difference between getting love and sharing love?




Do you want an intimate relationship, but instead you feel lonely and disconnected with your partner, or you can't find the partner of your dreams?




Is anger or withdrawal tearing you apart? Is there too much distance or drama in your relationship?




Are your family relationships or friendships troubled?
"The most stupendous relationship course, thanks!" ~Dov
"Though I had already attended the 'Frequency' and 'Love Yourself' courses, this course had so much new, insightful and substantial information with which I experienced rapid growth and a further 'upgrade' of my relationships in all areas of my life! Thank you so much!" ~Thalia
"I was amazed at how it seems to talk about our very own lives. I have loved the tools given and I practice them." ~ Philippe Bouille, France
"Thank you for teaching us these life skills. I wish we were taught them in school. I had reached a point where I felt very pessimistic about my ability to be in a healthy relationship. I felt clueless. This course and the Attract Your Beloved course, which I have also taken, are helping to give me new perspective in a way that I wouldn't have thought possible once. Not only that but the Loving Relationships course has helped me untangle emotional knots from other relationships and provided information to support all relationships in my life." ~Diana
Come join me in this life-changing course! (Photo by Brooke Cagle)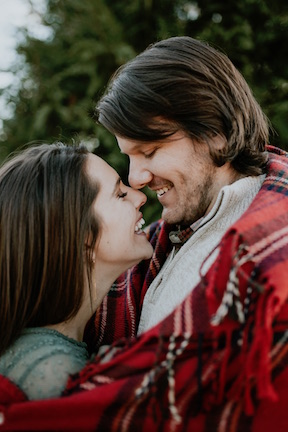 If you are in a relationship and your partner doesn't want to take this course, you will greatly benefit from taking it yourself.




If you are not in a relationship and you want to be, this course will be of great help to you.




If you have problems with the important relationships in your life, this course is for you.
(This course is NOT the same as 'The Intimate Relationship Toolbox'. They are two entirely different experiences).
"This course has given me for the first time a map: a clear understanding why my romantic relationships failed and where are my patterns and a process to overcome them. This is very empowering. Thank you Dr. Paul for being there along the way through the forum. Your insights are always invaluable and very loving. You are an amazing teacher healer and you make this world a better place." ~Steph D, Kent, UK
"The best!...gives you the tools to carve away all that is not true love to heal ALL relationships and set yourself free." ~Madison
"I have taken both the 30 day love yourself course and the 30 day frequency course and this course, far from being repetitive, added a lot to my process of learning to love myself." ~C.D.
"I thoroughly enjoyed the Loving Relationships course. I found that the material and your delivery were absolutely spot on!...we have experienced a hugely positive shift in the way we relate to each other and our connection is rekindling more and more. It has made a world of difference in such a short time! " ~N.H.
Transform ALL your relationships!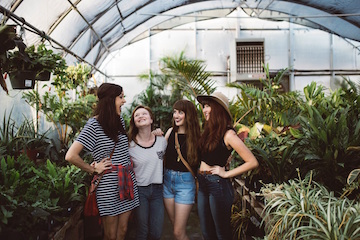 In this course - which will take only about 20 minutes a day - you're going to learn about:
The fears and beliefs that create relationship conflict and distance, and how to heal them within all your relationships or on your own, and create loving relationships with a partner, family and friends




What is in the way of emotional connection, sexual intimacy and passion in a committed relationships




How to lovingly manage conflict in all your relationships




How to communicate your feelings and needs in a way that creates intimacy and connection rather than distance




How to keep love alive throughout your committed relationship
"I wanted to let you know how much I enjoyed this class....So empowering! My husband and I were on the verge of divorce....we have not had a 'yelling, screaming fight' since this class started." ~Karen
"I loved the program. It was eye opening for me. It is simple and affordable, yet very rich, and is obviously the collection of a lifetime of experience and hard work from you. ~Layla
(Photo by Diogo Fernando)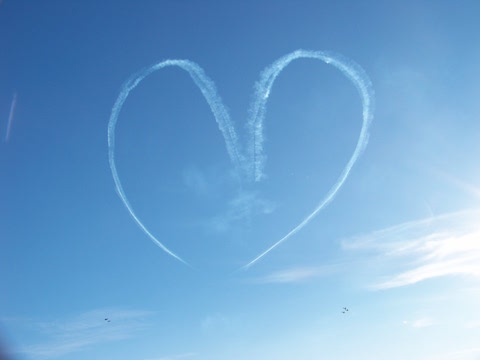 People learn in different ways. Some people learn by seeing, some by hearing, and some by reading, and some in all of these ways. You will have an opportunity to learn in all of these ways, because here is what you will be receiving in this course:
Each day, for 30 days, you will be receiving an email from me that contains an article and an action step for you to take that day. Each simple action step, which you will be able to easily integrate into your day, will gradually lead you toward understanding what you are doing that is creating your relationship problems and what to do about it.
In most of the daily emails, you will receive a 2-5 minute video or a 3-5 minute visualization that will support you creating a loving relationship or in attracting a loving relationship. I've created these videos and visualizations just for this course.
There will be a special forum that I've created just for this group. In this forum of compassionate and caring people, you will be able to share your experiences and receive help from me and from each other.
In the forum you can ask your questions, and once a week we will have a live coaching call, where I will be answering your questions in depth and helping you with your healing process.
If you can't make the call at that time, don't worry! I will be answering your questions that you asked in the forum and you will be receiving a recording of the coaching call.
"The course was so contentful....It is definitely blessed material that must be my 'Bible' and which is worth waking up in time in the mornings and reading it again and again as attuning to the new day." ~Nora
"I loved the course and can't wait to read it all over again for another 30 days." ~Sharon
Click here for more testimonials.
Prerequisites:
Watch the 1 hour Intro Video, which is included with the program

Take the free Inner Bonding course
Our Guarantee: We will refund the cost of the course minus the cost of PayPal if you cancel within one week after the start of the course.
(Photo by Bavriel Ferraz)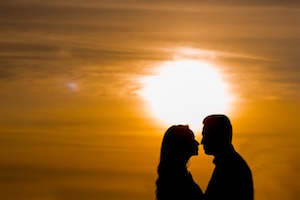 Space is limited! Don't delay in taking this life-changing course to create the loving relationships you long for.
Come walk with me through this powerful course. I look forward to getting to know you.
The program cost is $199 per person. You can register through PayPal - either with your PayPal account or with a credit card, or you can call our lovely assistant, Valerie, at 888-646-6372.