The High Cost of Physical Self-Abandonment
By Dr. Margaret Paul
October 24, 2016


---
If you are not concerned with your physical self-care, have you ever considered the high cost to those around you?
---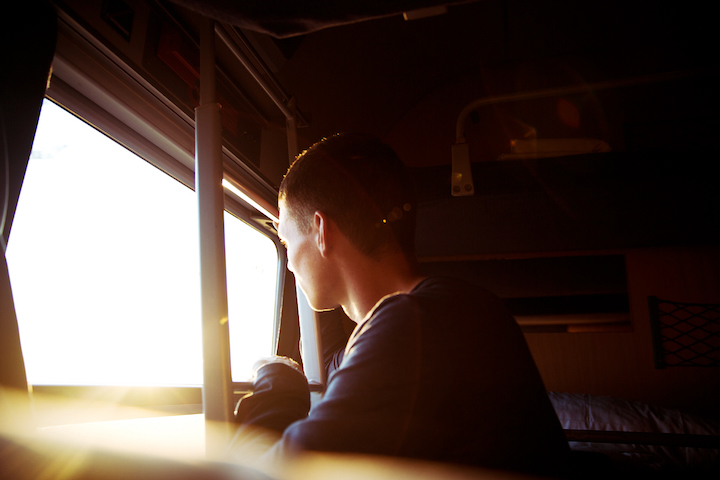 I was sitting in the airport at my gate in Chicago, on my way home from the East Coast, having just completed a wonderful Inner Bonding weekend workshop at Kripalu in Lenox, MA. A very obese woman, who was obviously not at all well, sat down across from me, and was then attended to by another woman and by her husband, who was also not well.
I felt sad for these people. They obviously knew nothing about physical self-care – or they didn't want to take responsibility for their health and wellbeing.
We were in the air for about an hour when a flight attendant asked if there were any medical personnel aboard. I immediately knew it was about the same woman. After a doctor or nurse attended to her, the pilot announced that we would be doing an emergency landing in Des Moines to get the woman to a hospital.
As a result of having to make the unscheduled landing, we were about an hour late. For me, it was just an inconvenience. I was not thrilled with getting home an hour late and not get enough sleep, but I knew that I would be okay. However, many others had connecting flights they were going to miss, and of course I don't know what consequences that had for them.
I started to think about how many people are affected by someone who doesn't take responsibility for his or her health and wellbeing. Whether due to alcoholism, drug addiction, food addiction, eating junk food, never exercising, not learning to manage their stress or not getting enough sleep, these people are physically abandoning themselves. They are not only letting themselves down, they are letting down many others, such as close family members and good friends. In this case, the woman had negatively affected many people she didn't even know.
I don't know whether or not the woman on the plane even cared that her choices to physically abandon herself affected so many others. I do know that she seemed to be very demanding of the woman attending to her and of her husband. Both of them seemed scared of her reaction if they didn't immediately attend to her every need. At one point, the attending woman had to take the ill woman's shoe off because her foot hurt, and the ill woman was way too heavy to take her own shoe off. And then the ill woman got annoyed at the attending woman for how she put the shoe back on.
It seems to me that there is a kind of narcissism going on with people who don't seem to care about the effect their physical self-abandonment has on others. In my brief exposure to the ill woman, this seemed to be the case.
While I understand that people turn to many addictions to avoid their pain, in today's world with the Internet, anyone who wants to learn how to manage their painful feelings can find the help they need. But of course, they have to want the help. They certainly have the right to keep abandoning themselves, but what about the high cost of this self-abandonment? What about the high cost on people who care about them? What about the high cost to our health care system? And what about the high cost on their own inner child who is deeply suffering from the physical pain of living in an ill body?
If you are physically abandoning yourself, I hope today you consider the high cost to you and to others who care about you. I hope you consider learning how to love yourself by learning how to create a healthy body for your wonderful inner child to live in.
Join Dr. Margaret Paul for her 30-Day at-home Course: "Love Yourself: An Inner Bonding Experience to Heal Anxiety, Depression, Shame, Addictions and Relationships."
Join IBVillage and receive compassionate help and support for learning to love yourself.
Photo by Joshua Earle

Attribution-NonCommercial-NoDerivs
CC BY-NC-ND

Send this article to a friend

Print this article

Bookmarked 0 time(s)
Comments

Daily Inspiration
Fun and joy exist between two people when the energy is clear and flowing between them. Clear energy is the result of open, spiritually-connected hearts. Likewise, intimacy and passion in committed relationships are the result of clear, heart-centered energy. The words "I love you" mean nothing without the clear spiritual energy of the open heart.
By Dr. Margaret Paul